Minke whale
Species of whale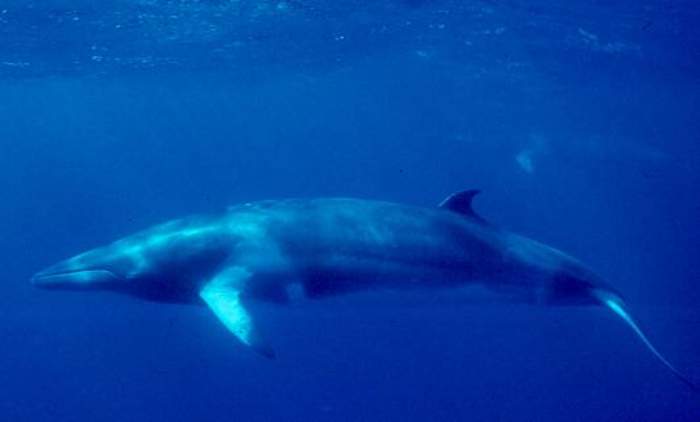 The minke whale, or lesser rorqual, is a species complex of baleen whale. The two species of minke whale are the common minke whale and the Antarctic minke whale. The minke whale was first described by the Danish naturalist Otto Fabricius in 1780, who assumed it must be an already known species and assigned his specimen to Balaena rostrata, a name given to the northern bottlenose whale by Otto Friedrich Müller in 1776. In 1804, Bernard Germain de Lacépède described a juvenile specimen of Balaenoptera acuto-rostrata. The name is a partial translation of Norwegian minkehval, possibly after a Norwegian whaler named Meincke, who mistook a northern minke whale for a blue whale.


Minke whale rescued in Thames

A small whale has been freed after it became stranded along the River Thames in south-west London on Sunday evening.Hundreds gathered at Richmond Lock and Weir after the whale, believed to be a Minke..
Credit: PA - Press Association STUDIO Duration: 00:50
Published
You Might Like
No news matches found
Sorry, we were unable to find any results in our database for your query
Free news archive access

Did you know?
You are eligible to search our news archive with millions of news references free of charge.

To do this, please sign in first at the top of the screen.

• Information about free access to our news archive


Search this site and the web: