Brooklyn Nets
Professional basketball team based in Brooklyn, New York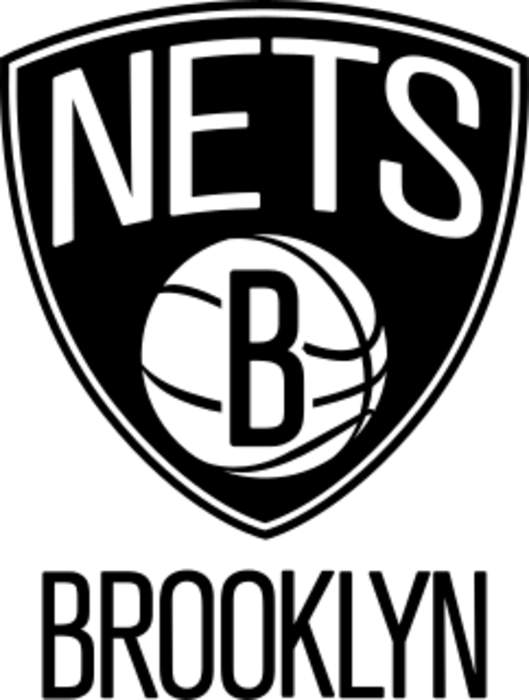 The Brooklyn Nets are an American professional basketball team based in the New York City borough of Brooklyn. The Nets compete in the National Basketball Association (NBA) as a member of the Atlantic Division of the Eastern Conference. The team plays its home games at Barclays Center. They are one of two NBA teams located in New York City; the other is the New York Knicks. The club was established in 1967 as a charter franchise of the NBA's rival league, the American Basketball Association (ABA). They played in New Jersey as the New Jersey Americans during their first season, before relocating to Long Island, New York, in 1968 and changing their name to the New York Nets. During this time, the Nets won two ABA championships. In 1976, the ABA merged with the NBA, and the Nets were absorbed into the NBA along with three other ABA teams, all of whom remain in the league to this day.


You Might Like
NBA: Collin Sexton shines in best plays of the week
Watch the best plays from last week's NBA action featuring Collin Sexton's three-pointer for the Cleveland Cavaliers against the Brooklyn Nets to extend the game's overtime.
BBC Sport - Published
Cleveland Cavaliers 125-113 Brooklyn Nets: Collin Sexton shines again to lead Cavs to victory
Collin Sexton continues his fine form with 25 points and a season-high nine assists as Cleveland Cavaliers beat Brooklyn Nets for the second time in three days.
BBC Sport - Published
Watch James Harden posts 32-point triple-double on Brooklyn Nets debut
Watch James Harden's best plays as he posts a 32-point triple-double on his Brooklyn Nets debut in a 122-115 victory over the Orlando Magic.
BBC Sport - Published
NBA: Kevin Durant and debutant James Harden star in Brooklyn Nets win
Kevin Durant and debutant James Harden star as the Brooklyn Nets claim their third consecutive win with a 122-115 victory over the Orlando Magic.
BBC Sport - Published
Kyrie Irving Fined $50k, Forfeits More Than $800k For Maskless Partying
Kyrie Irving has been hit with yet another fine this season ... this time, the Brooklyn Nets superstar will have to cough up $50,000 for violating the league's health and safety protocols. As we..
TMZ.com - Published
James Harden: Houston Rockets star joins Brooklyn Nets in three-team deal
Houston Rockets star James Harden is traded to the Brooklyn Nets a day after criticising his team-mates.
BBC Sport - Published
Steve Nash Says He's Too Busy To Worry About Critics, 'Trying To Build Something'
Steve Nash says his haters will NOT be his motivators with the Brooklyn Nets -- telling TMZ Sports he's too busy working to worry about outside noise. And, there has been A LOT of noise ... with..
TMZ.com - Published
Charles Oakley Questions Steve Nash Hire, Plenty of Qualified Black Guys!
Charles Oakley is straight-up confused about why the Brooklyn Nets hired Steve Nash as their new head coach ... when there are so many other qualified coaches with actual coaching experience! The NY..
TMZ.com - Published
Steve Nash, 'Of Course' I've Talked With K.D. And Kyrie Already, We're Stoked!
First Steve Nash sighting after the big news!!! The newest Brooklyn Nets head coach celebrated his new gig with an Italian dinner at one of NYC's most popular restaurants on Thursday ... and you better..
TMZ.com - Published
Brooklyn Nets owner, Alibaba co-founder Tsai decries Houston Rockets GM's Hong Kong tweet
Joseph Tsai, owner of the Brooklyn Nets and co-founder of Chinese e-commerce giant Alibaba Group Holding Ltd, said that the damage from Houston Rockets general manager Daryl Morey's tweet in support of..
Reuters - Published