Harry Styles
English singer and songwriter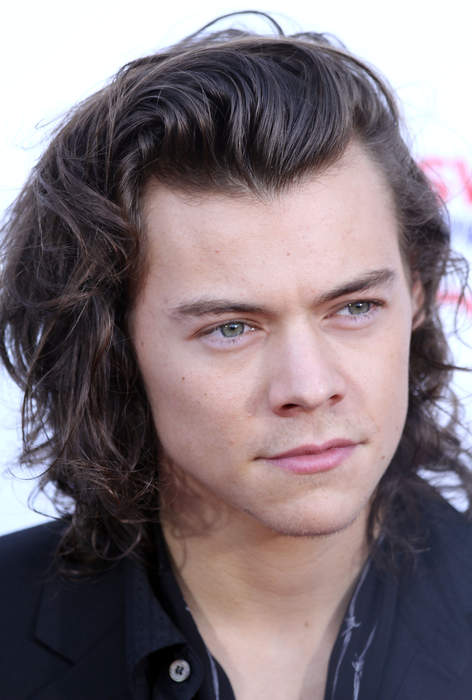 Harry Edward Styles is an English singer, songwriter, and actor. His musical career began in 2010 as a solo contestant on the British music competition series The X Factor. Following his elimination early on, he was brought back to join the boy band One Direction, which went on to become one of the best-selling boy bands of all time.


You Might Like
Harry Styles and Gary Lineker among those nominated at British LGBT Awards
Harry Styles, Gary Lineker and Demi Lovato are among this year's nominees for the British LGBT Awards, which recognise those who "stood shoulder to shoulder" with the community in the last year.
Sky News - Published
Olivia Wilde and Jason Sudeikis Get Protection From Alleged Stalker
Olivia Wilde and Jason Sudeikis are getting protection from a man she claims keeps showing up at her home, imagining he's her boyfriend, and venting his frustration over Harry Styles. Olivia's lawyer,..
TMZ.com - Published
Olivia Wilde praises Harry Styles for allowing 'a woman to hold the spotlight'
Director Olivia Wilde has praised Harry Styles' "humility and grace" for playing a supporting role in her female-led film, Don't Worry Darling.
Sky News - Published
Also reported by •TMZ.com
Harry Styles and Olivia Wilde Are a New Couple!!!
Harry Styles and Olivia Wilde are a couple, and the reason we know this is that they were at a wedding over the weekend holding hands and very much together. Harry was invited to a small wedding in..
TMZ.com - Published
Liam Payne Says Harry Styles Looked Great in a Dress for Vogue Photoshoot
Harry Styles and Liam Payne may not be together professionally anymore, but on a personal level Liam clearly has Harry's back, applauding him for his fashion choice that triggered some really unfair..
TMZ.com - Published
Noah Cyrus Apologizes for Racially Charged Post in Defense of Harry Styles
Noah Cyrus is taking back a racist remark she fired off, presumably at Candace Owens, when she stepped in the middle of her feud with Harry Styles. Miley's little sis threw her support behind Styles..
TMZ.com - Published
Harry Styles Drives Sports Car, Speedboat for New Music Video
Here's Harry Styles whipping around in a fancy sports car and a super cool speedboat in Italy for a music video shoot ... which could double as his audition to be the next 007. The former "One..
TMZ.com - Published