Amdavad Municipal Corporation
Administration of the city of Ahmedabad, India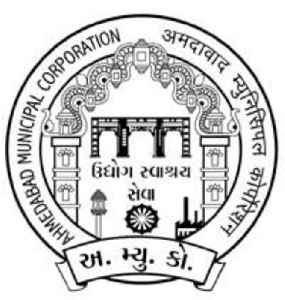 The Ahmedabad Municipal Corporation, or the AMC, established in July 1950 under the Bombay Provincial Corporation Act (1949), is responsible for the civic infrastructure and administration of the city of Ahmedabad.


Ahmedabad Municipal Corporation seals tax defaulters, spares big fish, says Congress leader
Alleging a tax scam, Shaikh said that sports company TranStadia has not paid property tax worth Rs 5.15 crore and is still operating its business
DNA - Published
Ahmedabad Municipal Corporation seals car showroom over tax default
The tax department sealed property of Chevrolet Gallops automobile showroom who failed to pay Rs 53.36 lakh.
DNA - Published
Ahmedabad Municipal Corporation tax collection Rs 150 crore short of target
The civic body had a target to collected Rs 950 crore as the tax revenue.
DNA - Published
In 8 years, tree plantation by Ahmedabad Municipal Corporation drops 58%
According to the civic officials, plantation has been carried out at a large-scale in open plots and most of the places have been covered.
DNA - Published
Ahmedabad: 24 of 347 food samples fail laboratory test
Out of which 24 samples failed the laboratory test, declared the health department of Ahmedabad Municipal Corporation (AMC) on Wednesday.
DNA - Published
In last 2 days, Ahmedabad Municipal Corporation removes more than 14,000 political posters
In the last two days, they have removed many political posters, banners, wall posters, writings, and flags from the streets under their jurisdiction.
DNA - Published
You Might Like