Stacey Abrams
American politician, lawyer, voting rights activist, and author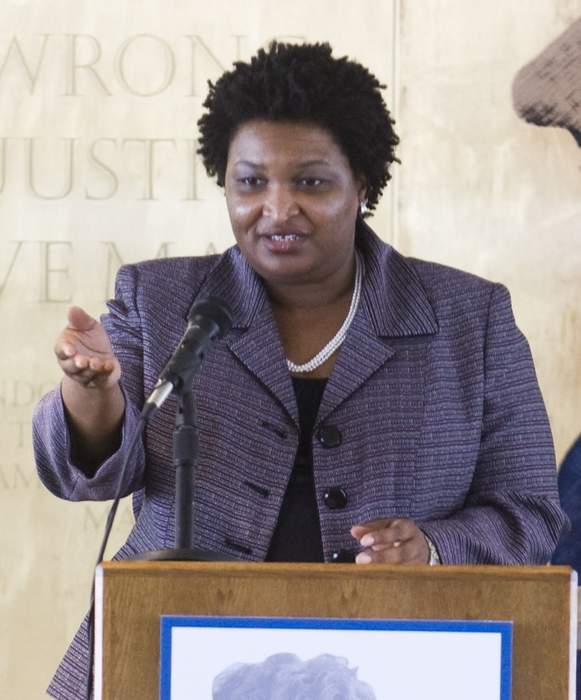 Stacey Yvonne Abrams is an American politician, lawyer, voting rights activist, and author who served in the Georgia House of Representatives from 2007 to 2017, serving as minority leader from 2011 to 2017. A member of the Democratic Party, Abrams founded Fair Fight Action, an organization to address voter suppression, in 2018. A voting rights activist, her efforts have been widely credited with boosting voter turnout in Georgia, including in the 2020 presidential election, when Joe Biden narrowly won the state, and in Georgia's 2020–2021 regularly scheduled and special U.S. Senate elections, which gave Democrats control of the Senate.


Trump-Backed Candidates in GA Are Defeated

Trump-Backed Candidates in GA , Are Defeated. GA Gov. Brian Kemp and GA Secretary of State Brad Raffensperger defeated the Trump-backed GOP candidates in the May 24 GA primary races. GA Gov. Brian..
Credit: Wibbitz Top Stories Duration: 01:31
Published
You Might Like
Search this site and the web: