Adobe Inc.
American multinational software company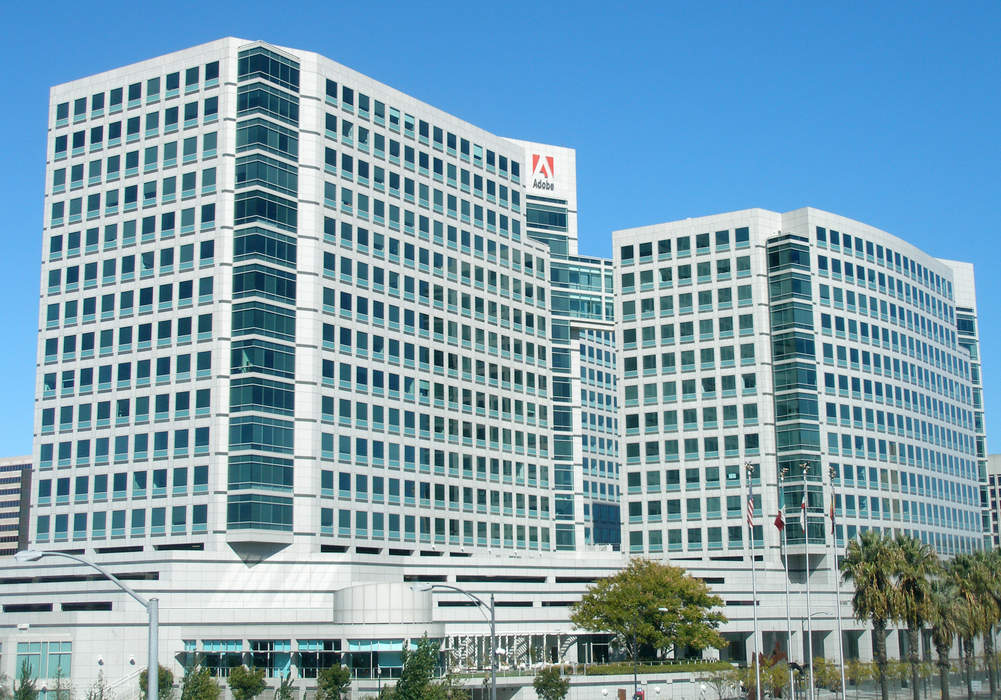 Adobe Inc., originally called Adobe Systems Incorporated, is an American multinational computer software company. Incorporated in Delaware and headquartered in San Jose, California, it has historically specialized in software for the creation and publication of a wide range of content, including graphics, photography, illustration, animation, multimedia/video, motion pictures and print. Adobe has millions of users worldwide. Its flagship products include Adobe Photoshop image editing software; Adobe Illustrator vector-based illustration software; Adobe Acrobat Reader and the Portable Document Format (PDF); and a host of tools primarily for audio-visual content creation, editing and publishing. Adobe offered a bundled solution of its products named Adobe Creative Suite, which evolved into a subscription software as a service (SaaS) offering named Adobe Creative Cloud.


You Might Like
PM Modi meets Adobe CEO Narayen, discusses company's investment plans in India
IndiaTimes - Published
What PM Modi discussed with CEOs of Qualcomm, First Solar, Adobe in US
Prime Minister Narendra Modi arrived in Washington on Wednesday for his much-touted US visit.
DNA - Published
PM Modi meets leading American CEOs from key sectors
Prime Minister Narendra Modi began his engagements in the US on Thursday by meeting with leading American CEOs from five different key sectors and highlighted the economic opportunities in India. Modi,..
IndiaTimes - Published
PM Modi in US: Meeting with Qualcomm, Adobe, First Solar CEOs - Details of Prime Minister's day 1
During his meeting with VP Harris, PM Modi is expected to discuss the COVID-19 pandemic, greater cooperation in technology, space, and other sectors.
DNA - Published
Covid-19: Sunder Pichai, Punit Renjen and Shantanu Narayen join steering committee of Global Task Force on Pandemic Response
Three Indian-American CEOs Sunder Pichai from Google, Punit Renjen from Deloitte and Shantanu Narayen from Adobe have joined the steering committee of the Global Task Force on Pandemic Response, which..
IndiaTimes - Published
Venezuela designers turn to piracy after Adobe announces it will cut service
Venezuelans desperately explored piracy workarounds on Tuesday to continue using Adobe programs after the software developer said it will cut access to its products for the country's users, citing U.S...
Reuters - Published