IIT Kharagpur
Public engineering institution in Kharagpur, West Bengal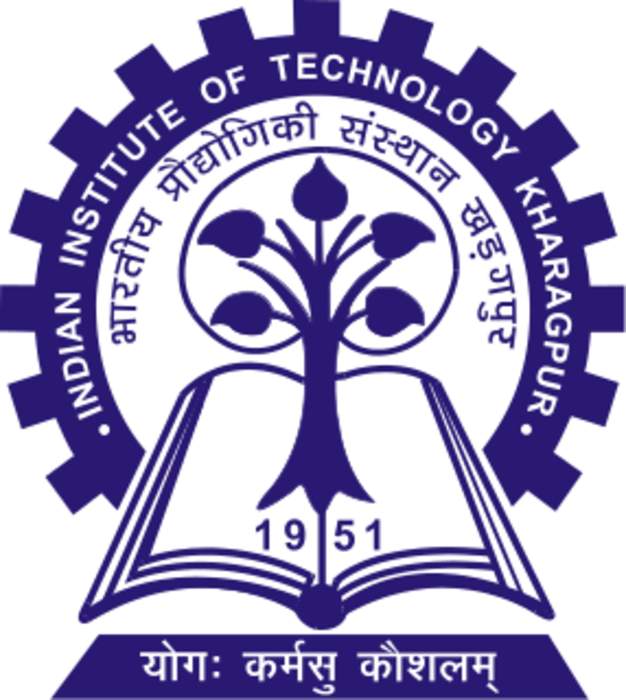 Indian Institute of Technology Kharagpur is a public technical and research university established by the government of India in Kharagpur, West Bengal, India. Established in 1951, the institute is the first of the IITs to be established and is recognised as an Institute of National Importance. In 2019 it was awarded the status of Institute of Eminence by the government of India.


You Might Like
IIT-Kharagpur professor suspended for abusing SC/ST students
IndiaTimes - Published
You represent aspirations of 130 crore Indians: PM Modi at IIT Kharagpur convocation
IndiaTimes - Published
IIT Kharagpur's 'Covirap' diagnostic machine gets ICMR certification
IndiaTimes - Published
IIT Kharagpur develops first-ever low-cost portable kit for rapid COVID-19 tests at Rs 400
While other test kits are limited to a certain number of samples it can test, this portable rapid test kit can continue testing samples after a mere replacement of the paper cartridge post each test.
DNA - Published
27 students across 10 IITs ended lives in five years: RTI
In the reply to a query asked by RTI activist Chandrashekhar Gaur on December 2, the MHRD said that between 2014 and 2019, seven students from IIT Madras, five from IIT Kharagpur and three each from..
IndiaTimes - Published
To raise bar, IIT-Kharagpur mooted annual course for lawyers
IndiaTimes - Published
IIT Kharagpur gets India's 12th supercomputer, another 4 to be installed in different cities by November
IndiaTimes - Published
'Ram Setu an engineering marvel of ancient India'
"Is there any disagreement that our engineers built the Ram Setu? No one from America, Britain or Germany came to build it," Pokhriyal claimed while delivering his convocation address in IIT..
IndiaTimes - Published
UGC recommends Institution of Eminence status to DU; Madras, Kharagpur IITs
The University Grants Commission has recommended that Delhi University, BHU, Hyderabad University and IIT Madras, IIT Kharagpur be granted Institution of Eminence (IoE) status by the HRD Ministry...
IndiaTimes - Published
220 foreign students apply at IIT Kharagpur for courses
IIT Kharagpur has received close to 220 applications from international students, for various degree programmes this year. The acceptance rate of international students in various masters and doctoral..
IndiaTimes - Published