Balrampur
City in Uttar Pradesh, India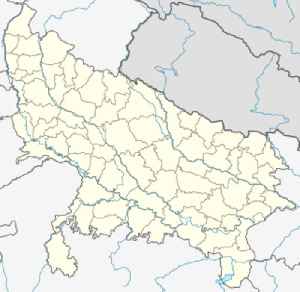 Balrampur is a city and a municipal board in Balrampur district in the state of Uttar Pradesh, India. It is situated on the bank of river Rapti and is the district headquarters of Balrampur district.


Balrampur Rape

Amid outrage over the Hathras rape case, another similar story has now emerged from neighbouring Balrampur. A Dalit girl was allegedly gangraped and later died on the way to the hospital. Both the..
Credit: HT Digital Content Duration: 06:53
Published
You Might Like
'Unnecessary comments by an external agency': India on UN official's remarks on Hathras, Balrampur
IndiaTimes - Published
After Hathras, Balrampur horrors, UP witnesses gangrape of yet another Dalit woman in Lucknow
a Dalit woman was gangraped after she went to meet with the accused.
DNA - Published
Centre should impose President's rule in UP, says Mayawati over Hathras, Balrampur incidents
IndiaTimes - Published
UP 'jungle raj' has no limits: Congress on Balrampur incident
The "jungle raj" that has spread in Uttar Pradesh has no limits and the time for accountability is now, the Congress said on Thursday as a Dalit woman in the state's Balrampur district died after being..
IndiaTimes - Published
22-year-old woman in UP's Balrampur gang-raped, murdered; two arrested
This comes amid the nationwide outrage over the gang-rape and murder of a 19-year-old woman in Uttar Pradesh's Hathras.
DNA - Published
UP: Anti-Terrorism Squad raids Balrampur region after ISIS operative's arrest
A team of Uttar Pradesh Anti-Terrorism Squad carried out raids at several areas in Balrampur on Sunday following the arrest of alleged ISIS operative Abu Yusuf. Earlier today, a huge amount of..
DNA - Published
ISIS operative held in Delhi had planned terror strikes: Police
A suspected ISIS operative, arrested following a brief exchange of fire, had planned terror strikes in high footfall areas of the national capital, Delhi Police officials said on Saturday. Two pressure..
IndiaTimes - Published
NHRC notices to UP govt, cops over removal of body using garbage van in Balrampur
The National Human Rights Commission on Friday issued notices to the Uttar Pradesh government, police and the municipal corporation of Balrampur over the removal of a body using a garbage collection..
IndiaTimes - Published