Dilip Ray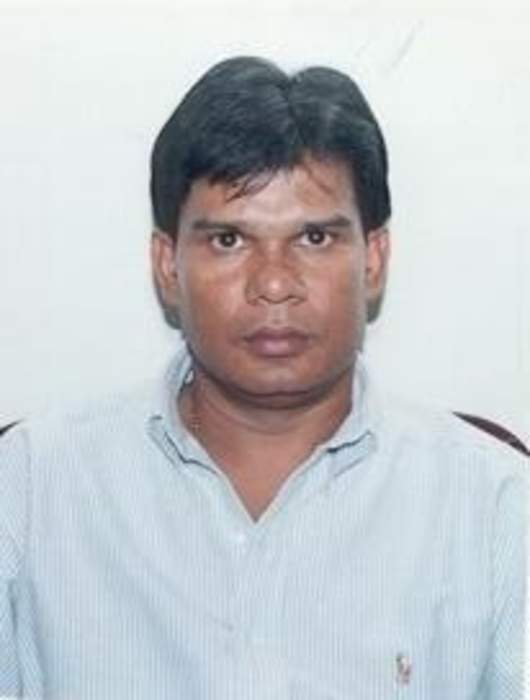 Dilip Ray is an Indian politician and hotelier from the state of Odisha. He was formerly Union Minister of Steel, Coal and Parliamentary Affairs. Ray is the only Odia parliamentarian to be part of the Ministry of three Prime Ministers. He is the founder and CMD of Mayfair Group of Hotels, largely based in eastern India.


You Might Like
Former minister Dilip Ray gets HC relief in coal scam case
IndiaTimes - Published
Coal scam: HC suspends 3-year jail term of ex-minister Dilip Ray, seeks CBI reply on appeal
IndiaTimes - Published
NDA ex-minister Dilip Ray gets 3-years jail term for coal scam
The ex-junior coal minister in the Vajpayee government had been convicted of criminal conspiracy, cheating, corruption and breach of trust on October 6 along with two former coal ministry officials —..
IndiaTimes - Published
Coal scam: Shortly after conviction, former Union Minister Dilip Ray granted bail
A special CBI court has sentenced Ray and two others to 3 years jail in a case pertaining to the alleged irregularities in the allocation of a Jharkhand coal block.
DNA - Published
Coal scam: Three including former Union Minister Dilip Ray, sentenced to 3-year jail term
Former Union Minister Dilip Ray was accused of corruption in the Brahmadiha coal mine allocation in Giridih, Jharkhand, in 1999. The Special CBI court had convicted all on October 6.
DNA - Published
CBI court convicts ex-Union minister Dilip Ray in 1999 coal scam
IndiaTimes - Published
Coal scam: Court convicts ex-Minister Dilip Ray, others
Special Judge Bharat Parashar convicted former union minister Dilip Ray, former minister of state (coal) in the Atal Bihari Vajpayee government, for criminal conspiracy and other offences. The court..
IndiaTimes - Published