All India Anna Dravida Munnetra Kazhagam
Indian political party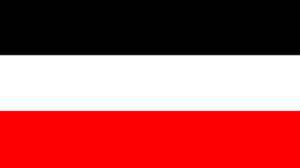 All India Anna Dravida Munnetra Kazhagam (AIADMK) is an Indian political party in the state of Tamil Nadu and in the union territory of Puducherry. It is currently in power in the state of Tamil Nadu and is the third largest party in the Lok Sabha. AIADMK is a Dravidian party founded by M. G. Ramachandran (MGR) on 17 October 1972 as a breakaway faction of the Dravida Munnetra Kazhagam (DMK). From 1989 to 2016, AIADMK was led by Jayalalithaa, who served as the Chief Minister of Tamil Nadu on several occasions. The party has won majorities in the Tamil Nadu Legislative Assembly seven times, making it the most successful political outfit in the state's history. The party headquarters is located in the Royapettah neighbourhood of Chennai, Tamil Nadu, in a building donated to the party in 1986 by Janaki Ramachandran, MGR's wife.


From poverty eradication to amnesty for Rajiv's assassins: Highlights of AIADMK's manifesto
Here are the highlights of AIADMK's manifesto for 2019 Lok Sabha election
DNA - Published
AIADMK vs DMK direct fight in 8 seats in Tamil Nadu for Lok Sabha elections 2019
AIADMK and DMK are contesting in 20 seats each, and have allotted the remaining seats to their allies.
DNA - Published
Lok Sabha Elections 2019: AIADMK announces 20 candidates in Tamil Nadu
The AIADMK on Sunday announced the names of 20 candidates that will contest the upcoming Lok Sabha polls.
DNA - Published
Tie-up to fight BJP, AIADMK; no compromise on ideology: CPM
IndiaTimes - Published
Tamil Nadu all set to witness blockbuster action thriller
With BJP allying with AIADMK & Congress with DMK and other parties joining either of the fronts, state is back to time-tested bi-polar poll-itics
DNA - Published
AIADMK begins candidates selection process for LS polls, Assembly bypolls
The ruling party also invited applications from aspiring candidates for the by-polls to 18 Assembly segments, which will be held along with the parliamentary polls
IndiaTimes - Published
Battle for AIADMK's '2 leaves' symbol: SC to hear TTV Dinakaran's petition on March 15
Dinakaran has challenged Delhi HC order upholding the verdict of the Election Commission.
DNA - Published
Vijayakant finally takes ADMK's offer of 4 seats
IndiaTimes - Published
18 assembly bypolls hold key to power in Tamil Nadu
The ruling AIADMK government's survival depends on what happens in these 18 assembly seats. By the same token, this is the Opposition DMK's chance to unseat it. Three Lok Sabha seats — Vellore,..
IndiaTimes - Published
AIADMK finalises LS poll deal with DMDK, allots 4 seats
The AIADMK-led alliance already has the BJP, PMK, Puthiya Tamizhagam and AINRC as its members.
DNA - Published
Also reported by •IndiaTimes
You Might Like