Kanika Kapoor
Indian singer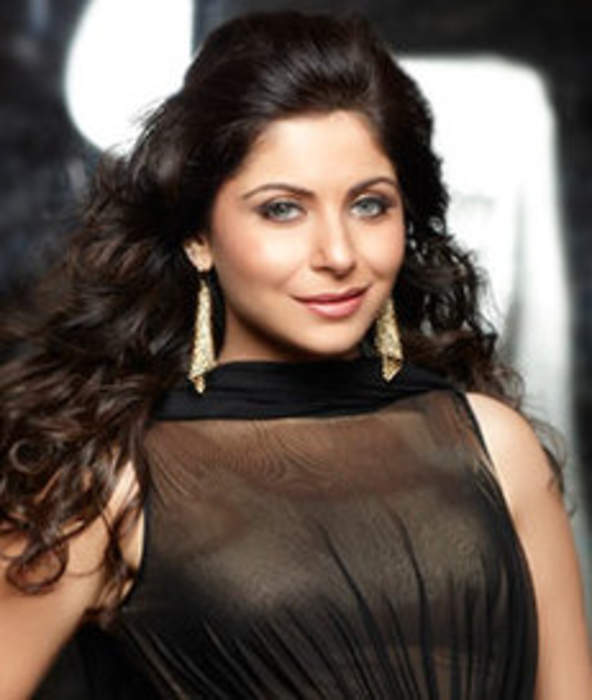 Kanika Kapoor is an Indian singer. She was born and raised in Lucknow. She always aspired to pursue a career in singing, but she married businessman Raj Chandok in 1998 and moved to London, where she gave birth to three children. After getting a divorce from Raj in 2012, she relocated to Mumbai to become a singer. Kapoor's first song "Jugni Ji" (2012) was for a music video–which became a commercial success. In 2014, she began her Bollywood playback singing career with the song "Baby Doll" for the film Ragini MMS 2. Upon its release, the song topped the music charts and Kapoor received wide critical acclaim and several accolades for her singing style, including the Filmfare Award for Best Female Playback Singer.


You Might Like
Kanika Kapoor tests positive 3rd time, friend is negative
Kanika is undergoing treatment at the Sanjay Gandhi Post Graduate Institute of Medical Sciences (SGPGIMS) in Lucknow.
IndiaTimes - Published
63 of Kanika Kapoor's contacts test negative, 120 more face test
s many as 63 persons who came in contact with Covid-19 positive Bollywood singer Kanika Kapoor last week have been declared negative for the disease.
IndiaTimes - Published
Boots on the ground: A thousand in search of Kanika's footprints
Over 100 teams, comprising around 1,000 members of the local administration and the UP health department, have been tasked to track down all possible contacts of singer Kanika Kapoor during her stay in..
IndiaTimes - Published
Vasundhara Raje, Dushyant Singh test negative for coronavirus after attending party with COVID-19 positive Kanika Kapoor
However, as a precautionary measure, Raje and her son will continue to be in self-isolation for 15 days, she said.
DNA - Published
Vasundhara Raje, son Dushyant test negative for coronavirus
Former Rajasthan chief minister Vasundhara Raje, who went into self-isolation after attending a party with singer Kanika Kapoor in Lucknow, has tested negative for coronavirus.
IndiaTimes - Published
BJP's Dushyant Singh attends Parliament after sharing space with Kanika Kapoor, his colleagues in self-isolation
Former Rajasthan chief minister Vasundhara Raje announced on Friday that she and her son Dushyant were self-isolating themselves as they had attended a party last week with singer Kanika Kapoor who has..
DNA - Published
Bollywood singer Kanika Kapoor tests positive for Covid-19, brings political class under corona scare
Raje's tweet on Friday declaring that both she and Dushyant had been to the party where Kapoor, back from London, was also a guest sent many parliamentarians into a tizzy. Dushyant has been attending..
IndiaTimes - Published
UP health minister undergoes coronavirus test; 3 MLAs who met him go into self-isolation
Uttar Pradesh health minister Jai Pratap Singh on Friday took a test for coronavirus as it emerged that he was at a party thrown by celebrity singer Kanika Kapoor who is now suffering from Covid-19,..
IndiaTimes - Published
MPs who shared space with BJP MP Dushyant Singh go for self-quarantine
Several members of Parliament including TMC's Derek O'Brien and Apna Dal's Anupriya Patel on Friday went into self-quarantine following the announcement by BJP MP Dushyant Singh and his mother former..
IndiaTimes - Published
Coronavirus in India: BJP MP Dushyant Singh goes into self quarantine after attending singer Kanika Kapoor's party
BJP MP and son of former Rajasthan Chief Minister Vasundhara Raje, Dushyant Singh, has gone into self quarantine after attending singer Kanika Kapoor's party, sources said on Friday. Kapoor has become..
IndiaTimes - Published
Martyr Major Kaustubh Rane's widow to join Indian Army
After her husband's death, it was Kanika's wish that she joins the Armed forces to keep the memories of her husband's valour alive.
DNA - Published