M. S. Swaminathan
Indian agronomist (1925–2023)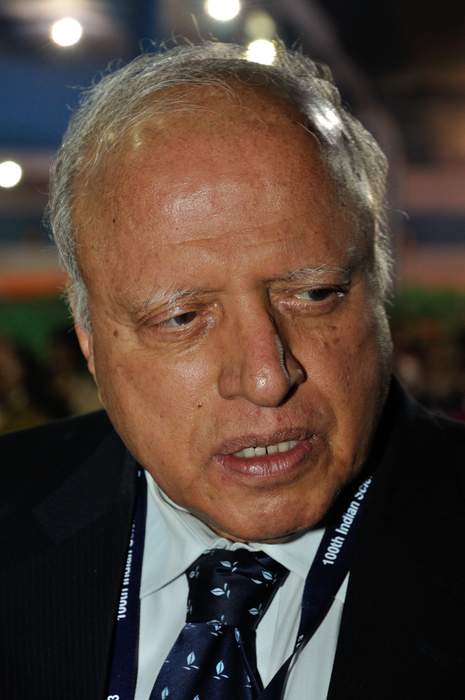 Mankombu Sambasivan Swaminathan was an Indian agronomist, agricultural scientist, plant geneticist, administrator and humanitarian. Swaminathan was a global leader of the green revolution. He has been called the main architect of the green revolution in India for his leadership and role in introducing and further developing high-yielding varieties of wheat and rice. Swaminathan's collaborative scientific efforts with Norman Borlaug, spearheading a mass movement with farmers and other scientists and backed by public policies, saved India and Pakistan from certain famine-like conditions in the 1960s. His leadership as Director General of the International Rice Research Institute (IRRI) in the Philippines was instrumental in his being awarded the first World Food Prize in 1987, recognized as the Nobel or the highest honours in the field of agriculture. United Nations Environment Programme has called him 'the Father of Economic Ecology'.


You Might Like
Swaminathan laid a foundation of future reforms in farm sector, scientists pitch for Bharat Ratna for him
Eminent agriculture scientist M S Swaminathan had not only piloted the green revolution in India during the 1960s that eventually ensured the country's food security but also laid a foundation of..
IndiaTimes - Published
'Below sea level farming' a gift to Kerala's agriculture
MS Swaminathan, a scientist known for his work in agricultural practices, was highly respected in the Kuttanad region of Kerala. He devised a package to protect and restore the farming ecology in the..
IndiaTimes - Published
MS Swaminathan, who brought food security to India, dead
Geneticist MS Swaminathan who led India's push in the 1960s to become grain surplus, promoting the use of hybrid varieties and chemical fertilisers as the need of the hour, passed away at his..
IndiaTimes - Published
His work transformed lives of millions: PM Modi
The death of pre-eminent agriculture scientist MS Swaminathan has been met with deep condolences from President Droupadi Murmu, Prime Minister Narendra Modi, home minister Amit Shah, and other leaders...
IndiaTimes - Published
Swaminathan driving force behind Green Revolution, guided nation towards achieving food security: Union ministers
MS Swaminathan was the driving force behind India's Green Revolution and his contribution in the field of the agriculture sector guided the nation towards achieving food security, senior Union..
IndiaTimes - Published
Swaminathan brought positive change to agriculture, farmers and food security: Rakesh Tikait
"This country will always remember his contribution to the positive changes to the condition of Indian agriculture and farmers, and for food security. We will all continue this fight for your ideas..
IndiaTimes - Published
Era of agri research, education, extension comes to end: IARI Director on Swaminathan's death
An era of agricultural research, education and extension marked by disruptive innovations has come to an end with the death of MS Swaminathan, Indian Agricultural Research Institute director AK Singh..
IndiaTimes - Published
Father of India's Green Revolution MS Swaminathan passes away: His life, contribution, accolades, milestones
The father of India's Green Revolution, MS Swaminathan, who passed away in Chennai on Thursday, was an eminent agricultural scientist. He has won several prestigious awards for his remarkable works...
IndiaTimes - Published
Why not a law to guarantee MSP, farm netas ask Modi
Farmers' leaders on Monday reacted to Prime Minister Narendra Modi's assertion that minimum support price (MSP) would continue to remain in place by asking the government what stopped it from..
IndiaTimes - Published