Australia national cricket team
National sports team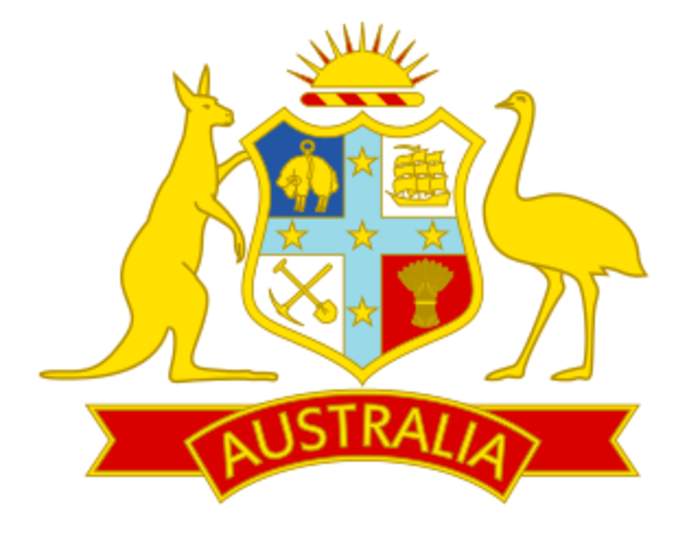 The Australia men's national cricket team represents Australia in men's international cricket. As the joint oldest team in Test cricket history, playing in the first ever Test match in 1877, the team also plays One-Day International (ODI) and Twenty20 International (T20I) cricket, participating in both the first ODI, against England in the 1970–71 season and the first T20I, against New Zealand in the 2004–05 season, winning both games. The team draws its players from teams playing in the Australian domestic competitions – the Sheffield Shield, the Australian domestic limited-overs cricket tournament and the Big Bash League.


Ind vs Aus ODI: They played better cricket, says KL Rahul

Australia beat India by 51 runs and sealed the series by 2-0. Indian cricketer KL Rahul said that sometimes as a team they have to accept that the opposition played better cricket. "Its home condition..
Credit: ANI Duration: 01:26
Published
Ind-Aus series: 'Sanju Samson has long way to go', says Sreesanth

Cricketer S Sreesanth is back in the game after seven years of long-ban. He was banned from cricket for alleged spot-fixing during the 2013 Indian Premier League (IPL). The Indian pacer will take part..
Credit: ANI Duration: 02:29
Published
'Nobody can fill place of MS Dhoni', says KL Rahul

Indian batsman wicket-keeper KL Rahul ahead of 1st ODI against Australia said that legendary Indian cricket captain "Mahendra Singh Dhoni's place cannot be filled." MS Dhoni had announced retirement in..
Credit: ANI Duration: 01:25
Published
You Might Like
India, Australia obligated to keep Indo-Pacific free and open: Australian envoy
Describing India-Australia ties at "historic highs", Australian high commissioner said it is "crucial for like-minded democracies to work together".
DNA - Published
Warne, Ponting to play Twenty20 bushfire match, Serena donates winnings
Former Australian cricketing greats Ricky Ponting and Shane Warne will temporarily come out of retirement to play in a charity Twenty20 match next month as sports organizations and athletes seek ways..
Reuters - Published
Warne's 'baggy green' cap sale raises A$1m for bushfire victims
Australian cricketer Shane Warne's prized "baggy green" cap raised more than A$1 million ($686,000) on Friday for bushfire relief efforts, with the new owners planning to use it to raise more funds..
Reuters - Published
Australian cricketers Paine, Lyon see 'mind-blowing' fire devastation
Australian cricketers Tim Paine and Nathan Lyon said they were humbled to see the "unbelievable" efforts of rescue teams as they visited areas devastated by bushfires.
Reuters - Published
Crowd shouts 'chor chor' as Vijay Mallya leaves Oval after India-Australia match
As Mallya left the stadium on Sunday night, he, his ex-Kingfisher air hostess girlfriend Pinky Lalwani and his mother, Lalitha, got surrounded by around 100 desi cricket fans chanting "Chor Hai". The..
IndiaTimes - Published
Search this site and the web: