Mexico
Country in the southern portion of North America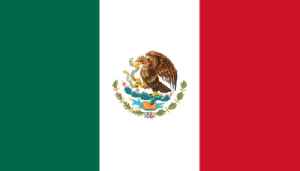 Mexico, officially the United Mexican States, is a country in the southern portion of North America. It is bordered to the north by the United States; to the south and west by the Pacific Ocean; to the southeast by Guatemala, Belize, and the Caribbean Sea; and to the east by the Gulf of Mexico. Covering almost 2,000,000 square kilometres (770,000 sq mi), the nation is the fifth largest country in the Americas by total area and the 13th largest independent state in the world. With an estimated population of over 120 million people, the country is the eleventh most populous state and the most populous Spanish-speaking state in the world, while being the second most populous nation in Latin America after Brazil. Mexico is a federation comprising 31 states and Mexico City, a special federal entity that is also the capital city and its most populous city. Other metropolises in the state include Guadalajara, Monterrey, Puebla, Toluca, Tijuana and León.


El Chapo Found Guilty – Mexican Drug Kingpin Faces Life in Jail
by Stephanie Boyd - After a three-month trial in New York, infamous drug baron Joaquin 'El Chapo' Guzman has been found guilty of drug trafficking on no less than ten separate counts. ..
One News Page Staff - Published
Search this site and the web:
You Might Like