Durban
Third largest city in South Africa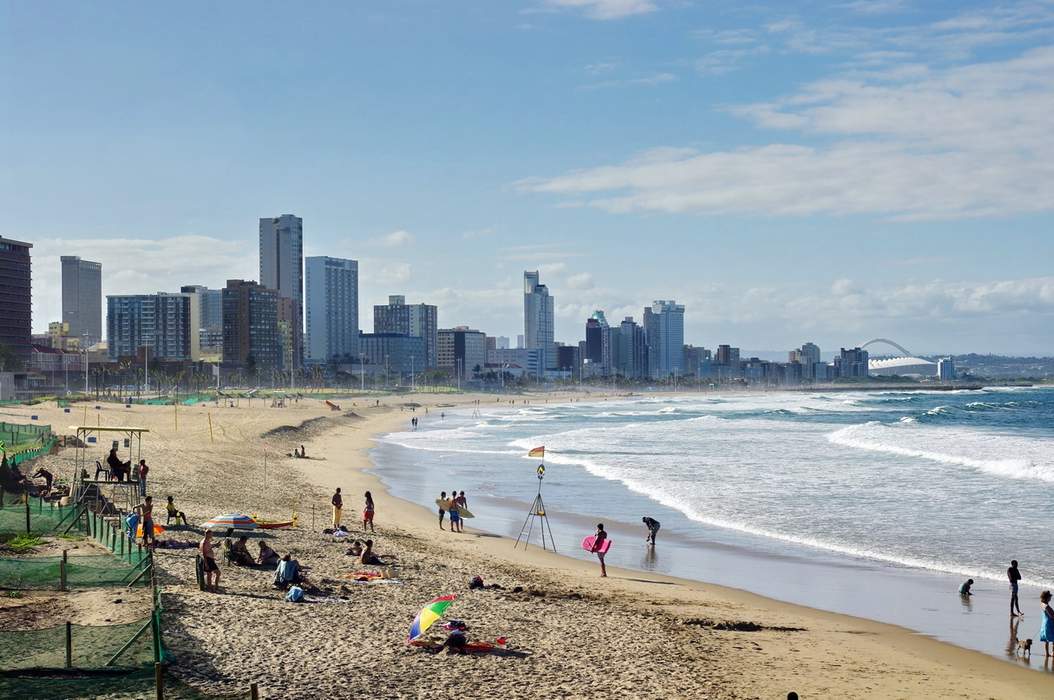 Durban, nicknamed Durbs, is the third most populous city in South Africa after Johannesburg and Cape Town and the largest city in the South African province of KwaZulu-Natal. Durban forms part of the eThekwini Metropolitan Municipality, which includes neighbouring towns and has a population of about 3.44 million, making the combined municipality one of the largest cities on the Indian Ocean coast of the African continent. Durban was also one of the host cities of the 2010 FIFA World Cup.


You Might Like
Child labour in Jharkhand mines to representing India in Durban: The incredible story of Badku Marandi
Badku Marandi is among four people to represent India in the 5th Global Conference on the Elimination of Child Labour.
DNA - Published
Indian-origin SA people get threats, go into panic mode
As uneasy calm settled over the troubled KwaZulu-Natal and Gauteng provinces of South Africa, worst affected in the July violence following the arrest of former president Jacob Zuma, cracks are..
IndiaTimes - Published
SA president says deadly unrest designed to 'destroy democracy' on visit to site of looting
The leader of South Africa's government, Cyril Ramaphosa, needed to be seen in the city of Durban and his 20-vehicle, flashing blue light, presidential convoy did an excellent job in heralding his..
Sky News - Published
'Like a zombie movie' - Durban cleans up after week of looting as giant queues form across city
It took several hours to push back the rubbish and reveal the road which leads up to the Riverhorse Industrial Estate in Durban, but some 200 members of community groups turned up in the morning with..
Sky News - Published
Sky correspondent describes 'absolute chaos' as food warehouses ransacked in Durban
Sky News correspondent John Sparks has reported several food warehouses and a rice depot have been "invaded" and "ransacked" by people in Durban, South Africa.
Sky News - Published
South African coronavirus case came via Dubai to Durban
South Africa's first coronavirus case came from Italy via Dubai to the main airport in the eastern city of Durban, the health minister said on Friday.
Reuters - Published