Malabar Group to Celebrate 30th Anniversary; To Open India's Most Modern Integrated Jewellery Unit and Design Studio at Kakkancherry

Thursday, 2 March 2023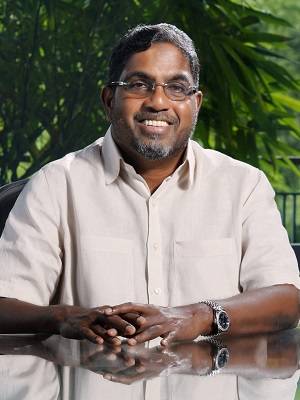 *Malabar Group*, set up by a handful of entrepreneurs in Kozhikode town 30 years ago in a humble way, has now grown to be one of the largest jewellery chains in the world today. The Group is launching a year-long celebration with a slew of events and expansion programs in India and abroad to mark the milestone of 30 years in service to the nation. Kerala Chief Minister Shri Pinarayi Vijayan will kick off the celebrations and dedicate the modern Integrated complex consisting of jewellery unit and design studio, at Kakkancherry Kinfra Park on March 4. Indian Union Muslim League (IUML) president Panakkad Sayyid Sadiq Ali Shihab Thangal will preside over the function.

*M P Ahammed, Chairman, Malabar Gold & Diamonds *"The new Integrated jewellery Unit at Kakkancherry, set up at a cost of Rs. 250 crore at a sprawling area of 1.75 lakh sq. ft., is going to be the most modern jewellery manufacturing unit in India with the latest technologies and facilities. Innovative modern technology has been incorporated to main zero-level of pollution. The unit will give employment to more than 1000 people once it is in full stream. 250 of them will be women employees. Currently, around 600 people are already employed in different sections. The facility is ready for formal opening after securing all necessary approvals from the concerned agencies, including the State Pollution Control Board. It has also been certified by the National Environmental Engineering Research Institute (NEERI) of the Government of India," said *M P Ahammed, Chairman, Malabar Group* in a press conference. O. Asher, Managing Director, India Operations, Malabar Gold and Diamonds, K P Veeran Kutty and A.K Nishad, Malabar Group Executive Directors also attended the Press Conference.

Malabar has set its eyes firmly on becoming the number one gold and diamond manufacturer and trader in the world. Currently, it has 307 showrooms and 14 manufacturing units, spread across India and abroad. Malabar is able to withstand the global competition and build the business as it gathers gold, diamond and other precious metals only from responsible sources and manufactures in its own units which also ensures quality. It manufactures all required packing and designing materials in its in-house units and has its own design studio, training centre and R&D division to support the business. The company also takes support from world-renowned consulting firms like Deloitte, E&Y, Accenture and IBM for its business from time to time.

While ensuring reasonable profits, the Malabar Group also wants to create maximum employment opportunities for the people. It is believed that one single job can provide a livelihood for at least four to five members of a family. Employment generation is thus critical to poverty alleviation. Currently, it has over 20,000 employees. It has already started work to set up new manufacturing units in Jaipur, Surat, Hyderabad and Coimbatore in India and also in Bangladesh. The works on the Hyderabad facility will be completed in one year and it will give employment to over 3000 people. Currently, the Group has showrooms in India, UAE, Bahrain, Kuwait, Malaysia, Oman, Qatar, Saudi Arabia, Singapore and America. Plans are afoot to extend the footprint further to UK, Bangladesh, Australia, Canada, Egypt, Turkey and South Africa. Dubai International Hub is now coordinating international operations. The Group motto is *Make in India, Market to the World'*, which fuels its growth engine. The domestic operations are handled by the Mumbai hub, set up recently. The formal inauguration of the hub will also take place in March 2023.

The Group is duty-bound to give back to society, which in fact is the prime mover of its business. Hence, it has been earmarking 5% of its profit for social welfare programs ever since its inception. The welfare activities include treatment support to the poor, education, housing, empowerment of girls, and environmental protection. Recently it has launched an ambitious project of *Hunger Free World*' which ensures one square meal a day to the needy, spread across different urban clusters. It has launched this program already in 23 cities and gives food to 25,000 people every day. This is being implemented with the support of NGO Thanal.

Malabar is greatly thankful to all those who supported its growth through the years. Obviously, the prime drivers of the company growth are their customers. Malabar also received wholehearted support and able guidance from all sections, including the Union and State Governments, local bodies, administrations in other countries, consultancy firms and the media.

*About Malabar Gold & Diamonds*

Malabar Gold & Diamonds is the flagship company of Malabar Group, a leading diversified Indian business conglomerate. Founded in 1993 by a team of enterprising businessmen led by Mr. Ahammed M P at the northern city of Kozhikode, Kerala, Malabar Gold & Diamonds has come a long way to become the world's fifth largest jewellery retailer with over 250 showrooms spread over ten geographies with its annual turnover touching approximately Rs. 30,000 crore. With 13 cluster manufacturing units in India and GCC - the company currently has 12 jewellery brands to cater to the discerning needs of customers. This is a rare feat for a business house that started its long march as a single shop retail outlet and reached the pinnacle of its business vertical in such a short span of time. With headquarters in Kerala and branches across India, Middle East and the Far East, Malabar Group is best known for its activities in the field of gold, diamonds, silver, and lifestyle articles.