"National Tourism Day"
Latest news and video coverage curated from trusted media outlets
You Might Like
National Tourism Day: 'Experience of a lifetime'
On National Tourism Day, Deutsche met desi as biker gal Isabel Schmidt, German diplomat, talked fun, philosophy traversing India on a motorbike
Mid-Day - Published
Airbnb Data Reveals Travellers are Exploring Off-the-beaten-path Destinations and Travelling to Iconic Cities Around the World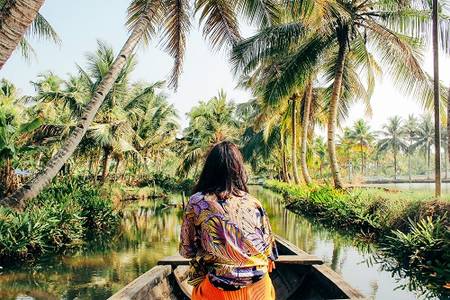 · International travel saw a strong recovery in 2022, a trend that should continue to rise in 2023 · Benefiting local communities by travelling to off-the-beaten-path destinations, will further..
NewsVoir - Published
Exclusive! Sai Tamhankar on her journey around Maharashtra
On account of National Tourism Day, Sai Tamhankar shares insights from her trip around the state of Maharashtra
Mid-Day - Published
National Tourism Day: World Animal Protection Urges Travel Companies and Individuals to Adopt Wildlife-friendly Tourism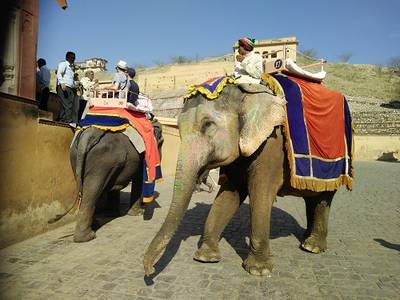 On the occasion of National Tourism Day as we celebrate our diversity and heritage, World Animal Protection in India urges travel companies and individuals to adapt to responsible travel, free of..
NewsVoir - Published
National Tourism Day 2023: Quotes, wishes, WhatsApp messages to share with your family and friends
National Tourism Day: The day is celebrated across the country with the Centre and states both organising several programmes.
DNA - Published
National Tourism Day 2023: Date, history, significance, objective and theme
Tourism is such an addiction that it takes you to minus-degree hill stations like Kashmir, Manali and Shimla to enjoy the snowfall without worrying about the chilling cold, but for the last..
DNA - Published
National Tourism Day: Bhabiji actor Rohitashv Gour, Tej Sapru and Shivya Pathania reminisce visiting Punjab!
Tej Sapru, who plays the role of Prajapati Daksh in &TV's Baal Shiv recalls his visit to Punjab.
Zee News - Published
National Tourism Day 2022: Know more about the history, theme and significance of the day
Indian Express - Published
National Tourism Day: For the travel-hungry Indian soul, Bollywood has always been an interlude
Indian Express - Published