Man dies after urinal collapses in London
Video Credit: ODN - Duration: 02:35s - Published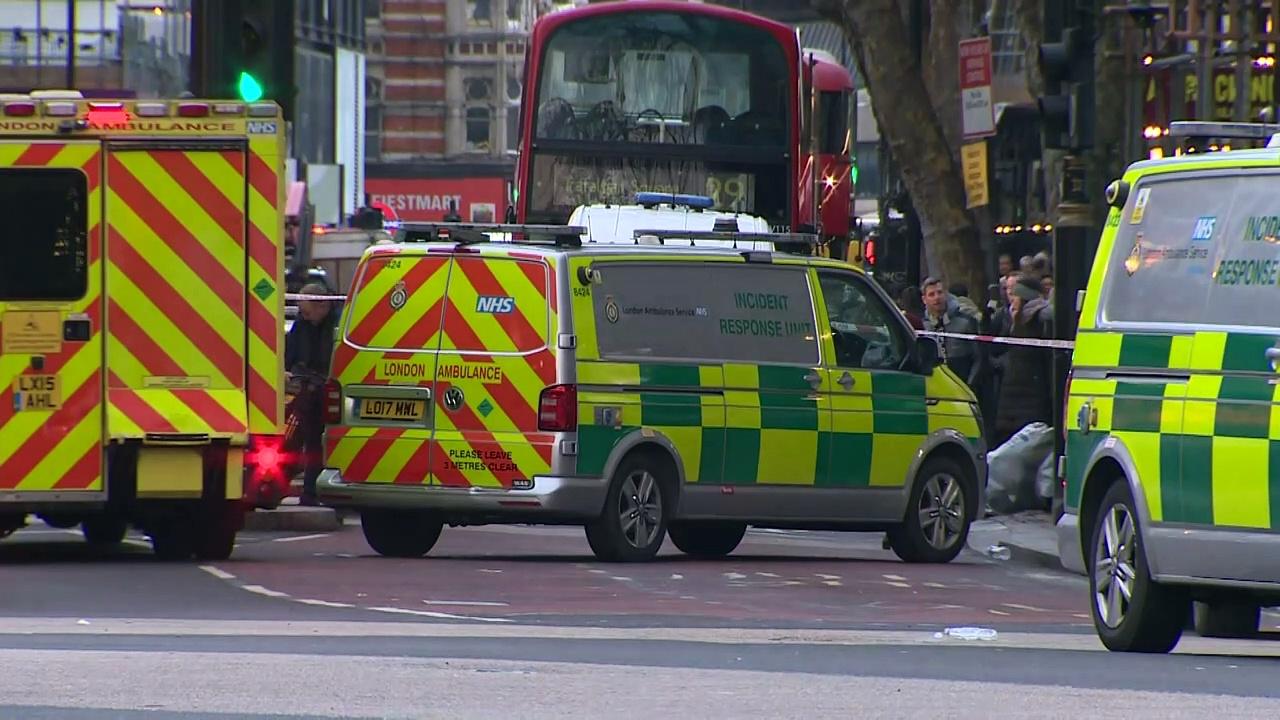 Man dies after urinal collapses in London
A man has died after being crushed by a hydraulic urinal in London's West End.
Emergency services tried to save the man, who has not been named, but he was pronounced dead soon after he was freed.
The incident took place at Cambridge Circus on the junction between Shaftesbury Avenue and Charing Cross Road.
Report by Brooksl.
Like us on Facebook at http://www.facebook.com/itn and follow us on Twitter at http://twitter.com/itn