Bodycam Footage Shows Attack on Nancy Pelosi's Husband
Video Credit: ODN - Duration: 02:13s - Published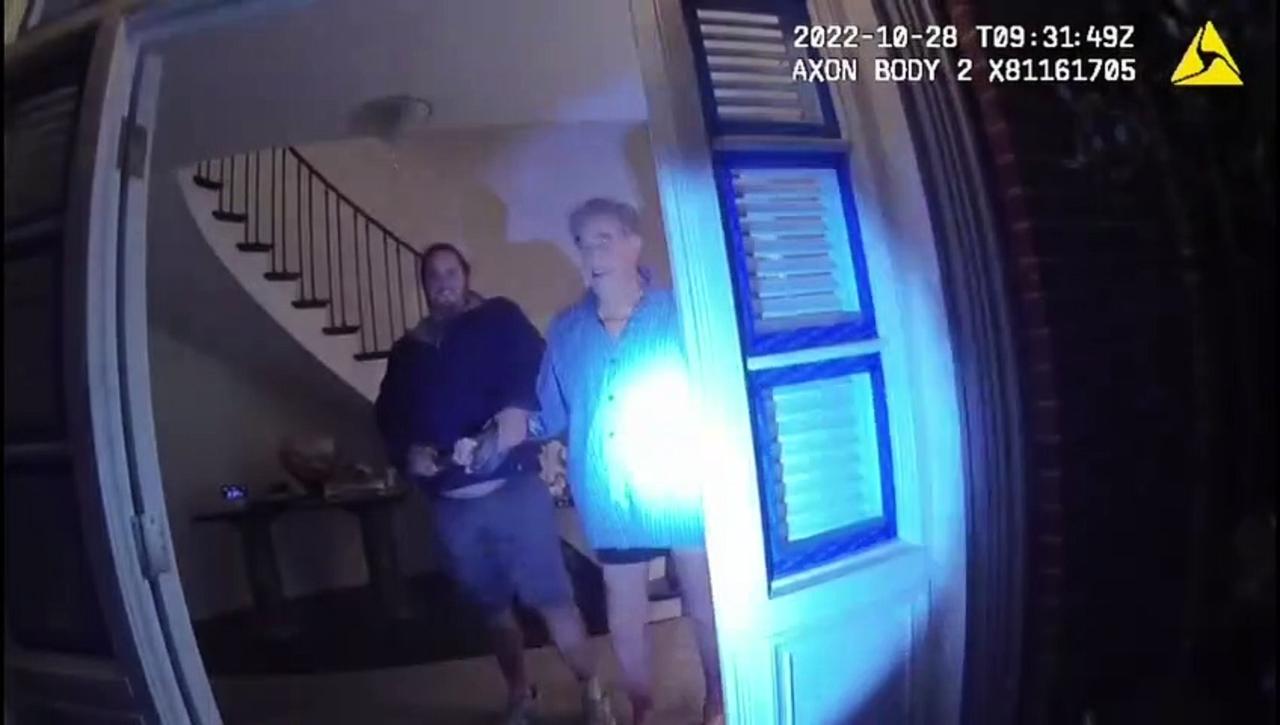 Bodycam Footage Shows Attack on Nancy Pelosi's Husband
Newly released video shows the husband of former U.S. House Speaker Nancy Pelosi being attacked with a hammer by an intruder.
Mr Pelosi, 82, was attacked by David DaPape in his house in San Francisco last year.
The footage was released Friday after a coalition of news agencies, including The Associated Press.
Report by Braybrooks.
Like us on Facebook at http://www.facebook.com/itn and follow us on Twitter at http://twitter.com/itn