Russia's ex-leader says arrest of Putin abroad would be 'declaration of war'
Video Credit: AFP English - Duration: 00:32s - Published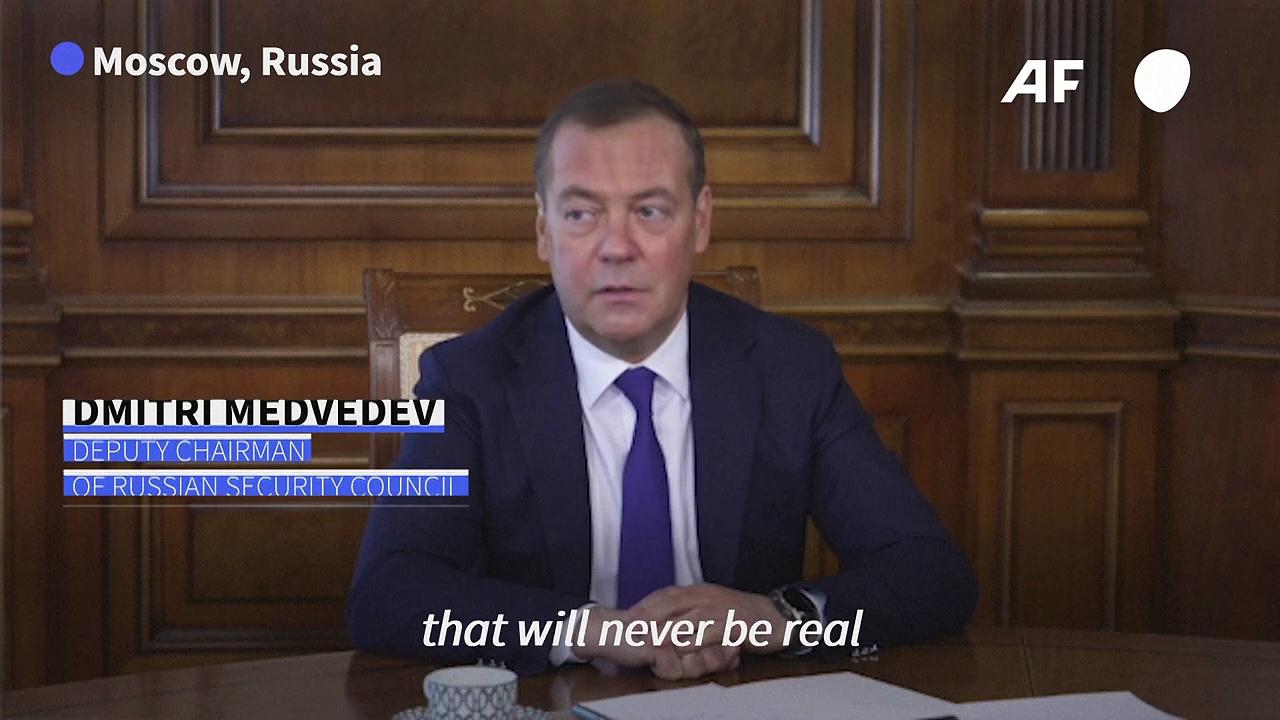 Russia's ex-leader says arrest of Putin abroad would be 'declaration of war'
Former Russian President Dmitry Medvedev warns that "all Russian means, missiles and others, will fly to the Bundestag" if Germany came to arrest "the current head of a nuclear state that arrives on its territory".
Serving currently as deputy chairman of Russia's security council, Medvedev reacts to the remarks by the minister of justice of Germany, Marco Buschmann, who said if Putin travels to Germany, they will "arrest him.".
The International Criminal Court (ICC) issued an arrest warrant against Vladimir Putin on March 17, accusing him of deporting Ukrainian children.