Hot Topic | Whether India Should Play against Pakistan At All? | Oneindia News
Video Credit: Oneindia - Duration: 01:34s - Published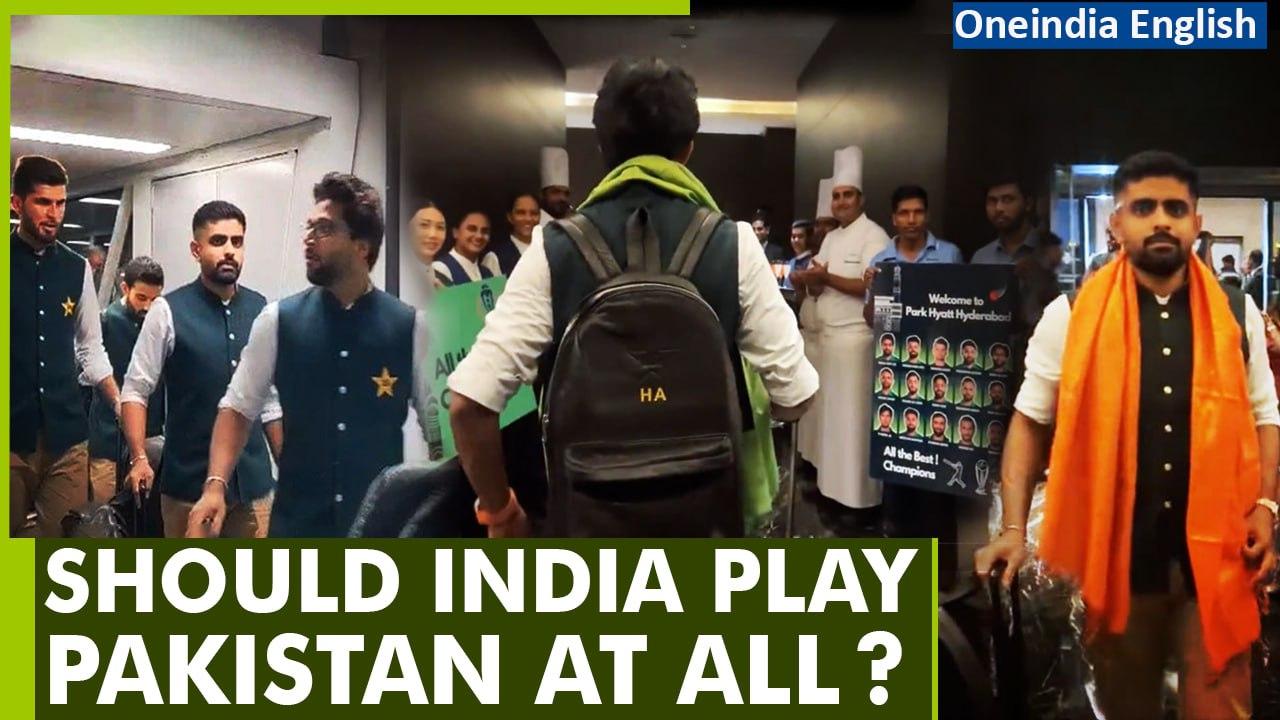 Hot Topic | Whether India Should Play against Pakistan At All? | Oneindia News
Video: Pakistan Cricket Team, Led by Captain Babar Azam, Lands in Hyderabad After 7-Year Gap for ICC ODI World Cup.
The Pakistan cricket squad made its way to Hyderabad on Wednesday, marking their first trip to India in seven years.
Their primary objective for this visit is to compete in the upcoming ODI World Cup, scheduled to kick off on October 5.
Led by Babar Azam, the team had an extended stopover in Dubai, lasting nine hours, before reaching Hyderabad as part of their journey.
Many ask: Should India be playing against Pakistan at all, given the terror tactics Pakistan uses time and again.
~HT.178~ED.102~