Priyanka Gandhi Vadra: Congress leader questions why ED hasn't reached MP| Oneindia News
Video Credit: Oneindia - Duration: 02:30s - Published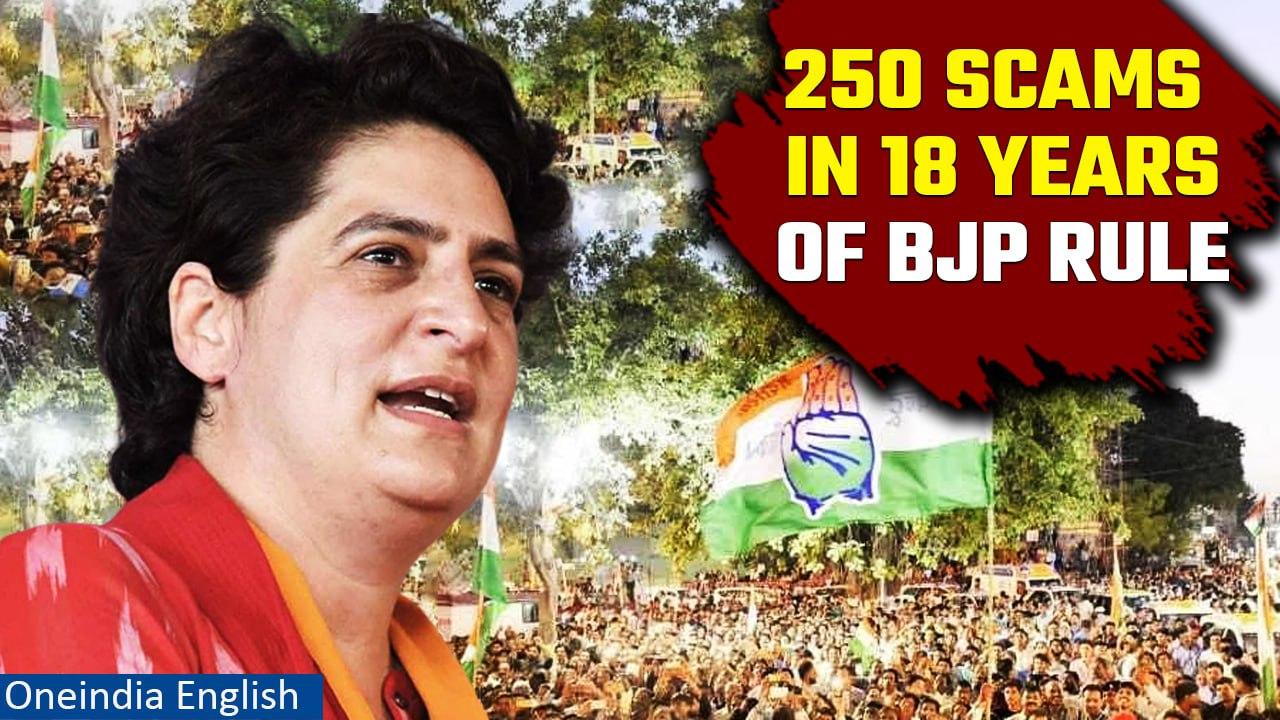 Priyanka Gandhi Vadra: Congress leader questions why ED hasn't reached MP| Oneindia News
Congress General Secretary Priyanka Gandhi Vadra during a public rally in Dhar, Madhya Pradesh " Vyapam scam happened here.
Was an investigation conducted?
If you write against them (BJP), ED immediately reaches out.
You have to ask why ED has not come here yet?
When there can be corruption with Maa Narmada & in connection with idols of Saptarishis (in Mahakal corridor)....Does anyone do corruption with God?
Is it not the time to change them (BJP) now?".
Watch the full video here.
#PriyankaGandhi #PriyankaGandhiVyaparScam #PriyankaGandhiDhar #VyaparScam #PriyankaGandhiED #PriyankaGandhiQuestionsED ~PR.152~ED.155~GR.124~HT.96~