Okhla
Neighbourhood in South Delhi, Delhi, India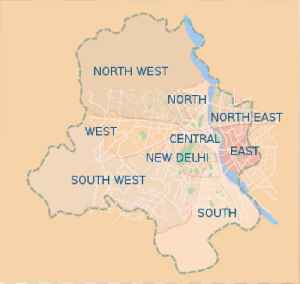 Okhla is a suburban colony located near Okhla barrage in the South Delhi district of Delhi. Its nearest industrial area called commonly as Okhla Industrial Area (OIA) or Okhla Industrial Estate, an industrial suburb in South Delhi which is mainly divided into three Phases. Okhla has lent its name to the nearby planned township of New Okhla Industrial Development Area or NOIDA.


You Might Like
Delhi Election Results 2020: List of big winners and losers
Delhi Election 2020 Results: Delhi Chief Minister Arvind Kejriwal, Deputy CM Manish Sisodia, ministers Gopal Rai, Satyendar Jain, Okhla candidate Amantullah Khan were among the top AAP candidates of..
DNA - Published
Top News of the Day | Feb 10, 2020: Jamia protesters clash with police, 'Parasite' creates history at Oscars 2020 & more
In top news of the day on Monday, February 10, 2020, Jamia Millia Islamia (JMI) university students and residents of Jamia Nagar on Monday got into a scuffle with the Delhi Police near the Holy Family..
DNA - Published
Delhi Elections: All you need to know about Okhla constituency
The Okhla constituency is a Muslim community dominated area and it goes to polls on February 8, along with 69 other seats of the Delhi Assembly.
DNA - Published
Delhi Assembly Election 2020: Congress reveals third list of 5 candidates; former MP Parvez Hashmi to contest from Okhla
Tuesday is the last day to file nomination
DNA - Published
All schools in Southeast Delhi remain closed today after clashes near Jamia
Schools near Okhla, Jamia, New Friends Colony, Madanpur Khadar will be closed. Students and parents are requested not to send their kids to schools today.
DNA - Published
Delhi to face water shortage due to high ammonia level, Wazirabad plant functioning at full capacity
The water production impacted at water treatment plants at Wazirabad, Chandrawal and Okhla after ammonia level in the Yamuna increased to 3.2 mgl due to discharge of high-level pollutants on Monday..
DNA - Published