Hungary
Country located in Central Europe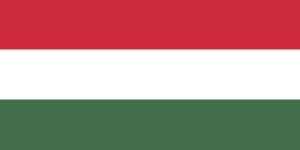 Hungary is a country in Central Europe. Spanning 93,030 square kilometres (35,920 sq mi) in the Carpathian Basin, it borders Slovakia to the north, Ukraine to the northeast, Romania to the east and southeast, Serbia to the south, Croatia and Slovenia to the southwest, and Austria to the west. With about 10 million inhabitants, Hungary is a medium-sized member state of the European Union. The official language is Hungarian, which is the most widely spoken Uralic language in the world, and among the few non-Indo-European languages to be widely spoken in Europe. Hungary's capital and largest city is Budapest; other major urban areas include Debrecen, Szeged, Miskolc, Pécs, and Győr.


A Michelin-starred meal on a Ferris wheel

Hit by a plunge in turnover after foreign tourists vanished, Michelin-starred Hungarian restaurant Costes has staged a skyline dining event on the Budapest Eye ferris wheel to generate sales in a..
Credit: Reuters Studio Duration: 01:38
Published
Hungary's Budapest marathon goes ahead despite coronavirus fears

Hungary's 35th annual Budapest marathon took place despite fears over coronavirus resulting in a much lower turnout than usualView on euronews
Credit: euronews (in English) Duration: 01:52
Published
European Commission widens its horizons in crackdown on corruption and abuse of law

The issue of the rule of law has become a central issue in the European Union over the last decade. Up until recently, the spotlight was mainly on concerns over Hungary and Poland. But now the European..
Credit: euronews (in English) Duration: 19:48
Published
Hungary calls for EU's Jourova to quit over 'sick democracy' comment

Orban's spokesperson Zoltan Kovacs said that Jourova's comments were "inappropriate and unacceptable".
Credit: Euronews English Duration: 02:25
Published
Hungary, Poland and Czech Republic 'oppose EU's new migration pact'

"We must ensure that the external borders of the EU and the Schengen Area remain perfectly sealed along all section," a spokesman for the Hungarian Prime Minister said.View on euronews
Credit: euronews (in English) Duration: 03:41
Published
Fans shrug off health fears ahead of Super Cup

Football fans began to arrive on Thursday (September 24) in the Hungarian capital Budapest for Europe's first major match open to fans since the COVID-19 pandemic began, just as much of the continent..
Credit: Reuters Studio Duration: 00:54
Published
Hungary, UEFA taking big risk having fans at Super Cup final says health expert

A leading Hungarian epidemiologist believes allowing 20,000 fans to watch the UEFA Super Cup in Budapest is a huge risk.
Credit: Reuters - Sports Duration: 05:14
Published
New EU Migration Pact requires member states to take more migrants from frontline nations

EU Home Affairs Commissioner Ylva Johansson says she's already bracing for tough resistance from Hungary, Poland and northern European nations.
Credit: Euronews English Duration: 02:39
Published
Air bridges: Portugal and Hungary added to England's quarantine list

A list of countries and territories in Europe from which people don't need toquarantine on arrival in England, as it's announced that arrivals fromPortugal and Hungary will have to quarantine for 14..
Credit: PA - Press Association STUDIO Duration: 00:48
Published
Hungary border closure draws criticism from Brussels

Brussels has suggested it prefers more targeted measures, rather than blanket bans. View on euronews
Credit: euronews (in English) Duration: 01:33
Published
You Might Like



Hungary's parliament revokes government's special powers as virus ebbs

Hungary's parliament on Tuesday revoked special powers granted to Prime Minister Viktor Orban's government to tackle the coronavirus pandemic as the number of cases dwindles and the focus shifts to..




Reuters - Published





Transgender couple in limbo as Hungary bans changes to identity papers

For Hungarian transgender couple Tamara Csillag and Elvira Angyal life is on hold, their wedding postponed, and they are angry.




Reuters - Published





Hungary, Croatia to lift border restrictions from Friday

Hungary and Croatia will lift restrictions on cross-border travel from Friday as the novel coronavirus pandemic has subsided and remains under control in both countries, Hungarian foreign minister..




Reuters - Published





Laid off Hungarians turn to truck driving, carrot picking

Zoltan Wetter worked in restaurants for over two decades before the coronavirus pandemic cost him his job. With no savings, the 38-year-old chef from the town of Erd in Hungary took the first..




Reuters - Published





Czechs drop travel restrictions for Austria, Germany, Hungary from noon on Friday

The Czech government agreed to fully open its borders with neighbours Austria and Germany and allow unrestricted travel to and from Hungary from noon on Friday, Prime Minister Andrej Babis said.




Reuters - Published




Czechs to free up travel with Germany, Austria, Hungary on Friday: CTK agency

The Czech government will drop restrictions on travel to and from Austria, Germany and Hungary on Friday, Prime Minister Andrej Babis was quoted as saying on Thursday.




Reuters - Published




One century on, Hungarians still feel World War One 'injustice'

For Laszlo Petrik, an ethnic Hungarian living on the Slovak side of the River Danube, the treaty after World War One which led to Europe's maps being re-drawn stirs up strong feelings.




Reuters - Published





On banks of Danube, Hungary and South Korea mourn victims of boat accident

Officials from Hungary and South Korea held a minute's silence and threw white flowers onto the waters of the Danube on Friday, marking the first anniversary of a boat accident which killed 25 South..




Reuters - Published





Hungary, Slovenia allow travel by citizens between the two countries

Hungary and Slovenia eased coronavirus border restrictions on Thursday to allow travel by their citizens between the two countries, their foreign ministers told a joint press conference at the border.




Reuters - Published





Hungarian PM's power to rule by decree to end on June 20: government

Hungary aims to lift a state of emergency spurred by the coronavirus crisis on June 20, its justice minister said on Tuesday, as the government prepared a bill ending the power to rule by decree which..




Reuters - Published





Hungary, Slovakia, Czech Republic to mutually open borders

Hungary, Slovakia and the Czech Republic will open their borders to each others' citizens from midnight on Tuesday, with some conditions, Hungarian Foreign Minister Peter Szijjarto said in a statement.




Reuters - Published





Hungary to end state of emergency on June 20: justice minister

Hungary's government expects to end a state of emergency on June 20, Justice Minister Judit Varga said on her Facebook page on Tuesday as the government prepared to submit a bill ending its emergency..




Reuters - Published





Migrants stuck in Hungary can take walks after 'transit zones' shut

Pale, thin but in high spirits, Yemeni engineering student Wesam Al-Hadrami emerged from the unlocked gate of a new migrant centre in Hungary on Friday to take his first walk after nine months of..




Reuters - Published





Hungary tightens asylum rules as it ends migrant detention zones

Hungary shut so-called migrant transit zones on its borders on Thursday, freeing some 300 refugees from prison-like conditions while at the same time hardening rules which will effectively bar future..




Reuters - Published





Hungary scrapping migrant detention zones at border after EU court ruling

Hungary has begun to scrap border transit zones where asylum seekers were held while authorities reviewed their applications after a European court ruling that deemed the practice unlawful, Prime..




Reuters - Published





Hungary to scrap border zones for holding asylum seekers after EU court ruling: PM aide

Hungary will scrap border transit zones where asylum seekers were held while authorities reviewed their applications after a European court ruling that deemed the practice unlawful, Prime Minister..




Reuters - Published





Hungary rejects EU court ruling on asylum-seekers held at border

Hungary will not accept a ruling by the European Union's top court that four asylum-seekers stuck in a transit zone on the Hungarian-Serbian border should be released, a security aide to Prime Minister..




Reuters - Published





Hungary and Slovenia aim to reopen border by June 1: minister

Hungary and Slovenia have agreed on a road map towards a gradual reopening of their border by June 1, Hungarian Foreign Minister Peter Szijjarto wrote on his Facebook page on Monday.




Reuters - Published





Orban's government expects emergency powers to end by early June

The government of Hungary's nationalist prime minister Viktor Orban expects that much-criticised emergency powers it adopted in response to the coronavirus pandemic will end by early June, his chief of..




Reuters - Published





Hungary government to propose giving up emergency powers on May 26

Hungary's government will submit a proposal to parliament on May 26 to end its special coronavirus emergency powers, hirtv.hu quoted Prime Minister Viktor Orban's chief of staff as saying late on..




Reuters - Published





Hungary to start easing coronavirus curbs in capital from Monday

Hungary will start lifting coronavirus restrictions in Budapest from Monday, though residents returning to shops or travelling on public transport will have to wear face masks, officials said on..




Reuters - Published





Hungary to start lifting lockdown in Budapest from Monday: PM Orban

Hungary will gradually lift coronavirus restrictions in Budapest from Monday, two weeks after it ended the lockdown in the rest of the country, Prime Minister Viktor Orban said on Saturday.




Reuters - Published




Austrian borders with Czech Republic, Slovakia and Hungary to reopen June 15

Austria's borders with the Czech Republic, Slovakia and Hungary will fully reopen on June 15, the interior ministry said on Saturday, extending an easing of border controls to its eastern neighbours..




Reuters - Published





I'll give up pandemic decree power this month, Hungary's Orban says

Hungary's nationalist prime minister, Viktor Orban, said on Friday he expected to renounce a set of much-criticised emergency powers to fight the coronavirus this month.




Reuters - Published





Hungary ruling in Roma segregation case 'unfair': PM Orban

Hungarian Prime Minister Victor Orban on Friday said a Supreme Court ruling awarding damages to schoolchildren from the Roma minority who were put in separate classes was unfair and pledged to change..




Reuters - Published





EU rules asylum seekers on Hungary border have been 'detained', should be released

The European Union's top court ruled on Thursday that four asylum seekers stuck in a transit zone on the Hungarian-Serbian border had effectively been detained and that a local court should release..




Reuters - Published





Hungary could end emergency powers in late June: top Orban aide

Indefinite emergency powers obtained by Hungarian Prime Minister Viktor Orban to fight the coronavirus crisis could be retracted in late June depending on the evolution of the pandemic, his chief of..




Reuters - Published




Hungary flags some easing of virus restrictions in Budapest next week

Hungary's government is considering some easing of restrictions to contain the spread of coronavirus in Budapest from next week due to a decline in the number of infections, Prime Minister Viktor..




Reuters - Published





Hungary summons Nordic diplomats over rule-by-decree row

Hungary summoned the ambassadors of four Nordic countries on Monday over their countries' criticism of a controversial law that empowers Prime Minister Viktor Orban to act by decree against the novel..




Reuters - Published




Hungary PM warns of potential second coronavirus wave in October-November

Hungary needs to prepare for a potential second wave of coronavirus cases in October and November after a likely slowdown in the outbreak's infection rate in the summer, the prime minister told state..




Reuters - Published




Hungary's Sziget and other festivals cancelled, schools stay shut

Hungary's government on Thursday said events with more than 500 participants cannot be held until Aug. 15, wiping off the calendar several large international festivals that normally draw hundreds of..




Reuters - Published





Hungarian schools to remain closed until end of May: government

Schools in Hungary will remain closed until the end of May and events with more than 500 participants cannot be held until Aug. 15, Prime Minister Viktor Orban's chief of staff Gergely Gulyas said on..




Reuters - Published





Hungary eases coronavirus restrictions outside Budapest

Hungarian Prime Minister Viktor Orban on Wednesday lifted some restrictions outside Budapest imposed to contain the coronavirus outbreak, saying shops and restaurant terraces will be allowed to reopen..




Reuters - Published




Hungary to ease lockdown restrictions, Magyar Nemzet says

Hungary's government plans to ease the lockdown that has kept the country's businesses shut and residents mostly at home since mid-March, according to the pro-government newspaper Magyar Nemzet, which..




Reuters - Published





Getting to know you: Life with 10 kids under Hungary's lockdown

When Hungarian ex-world champion canoeist Marton Joob and fiancee Dora got married they planned to have six children.




Reuters - Published





Serbia reopens border crossings for Hungarian commuters

Serbia and Hungary have agreed to reopen three checkpoints on their border from Thursday morning to allow access for commuter workers, Hungarian Foreign Minister Peter Szijjarto said.




Reuters - Published





Poland, Hungary scolded for flouting 'European values' during pandemic

The European Union's (EU) legislature rebuked nationalist-ruled members Poland and Hungary on Friday for flouting "European values" by pressing ahead with an election and assuming extra powers..




Reuters - Published





Hungary extends national lockdown to contain spread of coronavirus

Hungary is extending lockdown measures to contain the spread of the novel coronavirus by one week from Saturday, Prime Minister Viktor Orban's chief of staff said at a media conference on Thursday.




Reuters - Published





In global war on coronavirus, some fear civil rights are collateral damage

In Armenia, journalists must by law include information from the government in their stories about COVID-19. In the Philippines, the president has told security forces that if anyone violates the..




Reuters - Published





Hungary's 'real test' yet to come, PM says, as coronavirus cases jump

Hungary needs more ventilators and intensive care hospital beds as part of its efforts to weather the coronavirus crisis, Prime Minister Viktor Orban said on Friday, as the government reported the..




Reuters - Published




Hungary reports biggest daily rise in coronavirus cases

Hungary's confirmed coronavirus cases have increased by 210 to 1,190, the single largest daily increase since the outbreak of the virus, government data showed on Friday.




Reuters - Published





EU must keep pressure on Hungary, Poland on rule of law: French official

The European Commission must keep putting political pressure on Hungary and Poland regarding the rule of law in both countries, a French official said on Wednesday, adding that financial pressure could..




Reuters - Published





Living on margins, Hungary's Roma feel especially exposed to coronavirus

Leaders of Hungary's Roma people said on Tuesday the coronavirus pandemic posed a grave threat to the already precarious status of the marginalised minority, with many Roma feeling abandoned by the..




Reuters - Published





Hungary to unveil pandemic fund on Saturday, detailed plans on Tuesday

Hungary will introduce a new pandemic fund on Saturday and work out the details of the country's biggest economic stimulus package by Tuesday, Prime Minister Viktor Orban said, adding that the plans..




Reuters - Published





Kill the virus, not democracy - EU tells Hungary

The European Commission told Hungary's Prime Minister Viktor Orban on Thursday that emergency powers he has assumed to combat the coronavirus outbreak risk upending democracy and must be subject to..




Reuters - Published





EU executive chief concerned Hungary emergency measures go too far

European Commission President Ursula von der Leyen expressed concern on Thursday that coronavirus restriction measures taken by Hungary went too far and insisted they should be limited in time and..




Reuters - Published





Top EU court says eastern states broke law by refusing to host refugees

The European Union's top court ruled on Thursday that Poland, Hungary and the Czech Republic broke EU law by refusing to host their assigned share of refugees to ease the burden on southern peers like..




Reuters - Published