Stephen King
American author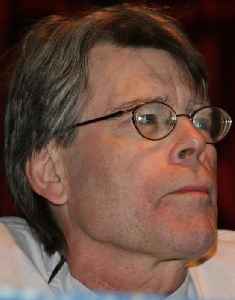 Stephen Edwin King is an American author of horror, supernatural fiction, suspense, crime, science-fiction, and fantasy novels. His books have sold more than 350 million copies, and many have been adapted into films, television series, miniseries, and comic books. He has published 61 novels, including seven under the pen name Richard Bachman, and six non-fiction books. He has written approximately 200 short stories, most of which have been published in book collections.


Elijah Wood has never read Stephen King

Elijah Wood admits that he has never read any of Stephen King's work, despite being an avid fan of the movie adaptations.
Credit: Bang Media World Duration: 00:51
Published
You Might Like
MOVIE REVIEW: IT Chapter Two
by Graham Pierrepoint - IT CHAPTER TWO IMDb Dir: Andy Muschietti Starring Jessica Chastain, James McAvoy, Bill Hader, Isaiah Mustafa, Jay Ryan, James Ransone, Andy Bean, Bill Skarsgard 4 STARS (out..
One News Page Staff - Published
Search this site and the web: