Supreme Court of India
Judicial body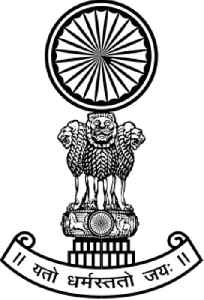 The Supreme Court of India is the highest judicial court and the final court of appeal under the Constitution of India, the highest constitutional court, with the power of judicial review. Consisting of the Chief Justice of India and a maximum of 31 judges, it has extensive powers in the form of original, appellate and advisory jurisdictions.


Supreme Court to hear delay in Justice Akil Kureshi's elevation
Two months after the Supreme Court Collegium recommended Bombay High Court judge Justice Akil Kureshi as Chief Justice of Madhya Pradesh High Court, a bench headed by Chief Justice Ranjan Gogoi turned..
DNA - Published
Babri Masjid demolition case: Special judge moves SC seeking more time to conclude trial
A special judge hearing the Babri Masjid demolition case against senior BJP leaders, including L K Advani, has moved the Supreme Court seeking more time to conclude the trial in the case.
IndiaTimes - Published
SC stays proceedings before Madras HC in case against Tamil magazine
A bench headed by Justice SA Nazeer agreed to examine the state government's plea against the order which stayed the proceedings against the magazine and its editor.
DNA - Published
SC to hear Ayodhya pleas from July 25 if negotiations nixed
A bench of Chief Justice Ranjan Gogoi and Justices S A Bobde, D Y Chandrachud, Ashok Bhushan and S Abdul Nazir requested panel chairman, former SC judge F M I Kalifulla, to submit a report by July 18..
IndiaTimes - Published
Being targeted due to our work on human rights: Indira Jaising on CBI raids
Supreme Court lawyer Indira Jaising alleged on Thursday that she and her husband were being "targeted" by the CBI due to their work in the field of human rights, after sleuths from the central agency..
IndiaTimes - Published
CBI raids Indira Jaising, Anand Grover's house in foreign funding case
The CBI on Thursday carried out searches at residence of Supreme Court lawyers Indira Jaising and Anand Grover and their Mumbai-based voluntary organisation, Lawyers Collective in connection with..
IndiaTimes - Published
No shortage of judges in Supreme Court: Ravi Shankar Prasad
​"There is no shortage of Judges in the Supreme Court of India. The Supreme Court has reached its full strength of 31 Judges for the first time since 2009," said Ravi Shankar Prasad, in a response to..
IndiaTimes - Published
Karnataka crisis: 10 MLAs move SC against Speaker, plea may be heard on Wednesday
A bench headed by Chief Justice Ranjan Gogoi took note of the submission of senior advocate Mukul Rohatgi, appearing for the rebel MLAs, and assured him that it will see whether their petition can be..
DNA - Published
SC judges should avoid harsh words, says law minister Ravi Shankar Prasad in Rajya Sabha
Law minister Ravi Shankar Prasad has said that SC judges should avoid "harsh words" and referred to "constitutional fraud" observation in minority Aadhaar judgment. "I can say with full sense of..
IndiaTimes - Published
You Might Like