Supreme Court of India
Highest court of India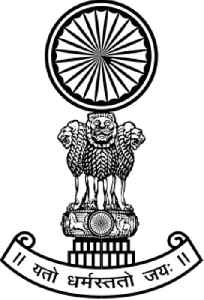 The Supreme Court of India is the premier judicial court under the Constitution of India. It is the highest constitutional court, and has the power of judicial review. Consisting of the Chief Justice of India and a maximum of 34 judges, it has extensive powers in the form of original, appellate and advisory jurisdictions. It is regarded as the most powerful public institution in India.


CM Kejriwal ensures pucca houses to all dwellers after SC's decision to demolish 48,000 shanties

Delhi Chief Minister Arvind Kejriwal on Supreme Courts' decision to demolish 48,000 shanties assured pucca houses for dwellers along-side railway tracks in the national capital. Arvind Kejriwal said,..
Credit: ANI Duration: 01:33
Published
Sushant Rajput death case: 'IPS Vinay Tiwari under house arrest', claims Bihar DGP

While speaking to media in Patna on August 06, the DGP of Bihar, Gupteshwar Pandey spoke on Sushant Singh Rajput's death case. He said, "Bihar IPS officer Vinay Tiwari has still not be exempted from..
Credit: ANI Duration: 02:31
Published
Delhi riots: 'Want punishment for all culprits but no innocent should get punished', says Satyendar Jain

While speaking to media in the national capital on July 31, the Health Minister of Delhi, Satyendar Jain spoke on Lieutenant Governor (LG) overturning Delhi Cabinet's decision to appoint panel of..
Credit: ANI Duration: 01:41
Published
You Might Like



Supreme Court stays telecast of show on UPSC exam that tries to vilify particular community

The Supreme Court on Tuesday stayed the telecast of the remaining episodes of a TV channel's programme which claimed to expose the 'infiltration of a particular community' in Union Public Service..




DNA - Published





Prashant Bhushan files review petition in SC against conviction, fine in contempt case

Senior lawyer Prashant Bhushan on Monday filed a review petition in the Supreme Court against its judgment convicting him and imposing a fine of Re 1 on him for criminal contempt of court in the suo..




IndiaTimes - Published





Kashmiri Pandits demand reversal of exile

The Kashmiri pandits also demanded to constitute a high-level commission of inquiry (SIT) headed by a retired Supreme Court judge to be assisted by NIA Chief, DG JK police & Director IB to probe &..




DNA - Published





Former SC judge Markandey Katju challenged as 'self-publicist' at Nirav Modi UK hearing

Retired Supreme Court judge Markandey Katju was challenged as a "self-publicist" on behalf of the Indian government on Friday as he gave evidence in the extradition case of fugitive diamond..




IndiaTimes - Published





NEET, JEE exams 2020: SC to hear review petition by 6 opposition-ruled states tomorrow

The Supreme Court of India on Friday will hear a review petition filed by 6 opposition-ruled states against the conduct of the National Eligibility cum Entrance Test (NEET) and Joint Entrance..




DNA - Published





SC dismisses plea seeking permanent commission in army for women officers after cut-off date

Dismissing the plea, Justice Chandrachud said it is difficult to address these matters as they all are in the service of the nation.




DNA - Published





Wasn't allowed to speak at Justice Arun Mishra's farewell: Dushyant Dave writes to CJI Bobde

"As President of the Supreme Court Bar Association, I wish to place on record my strong disappointment and condemnation at what happened earlier today in the Supreme Court of India during the farewell..




IndiaTimes - Published





Justice Arun Kumar Mishra retires from Supreme Court today

Keeping with a long-standing tradition of the court, Justice Mishra was today set on a bench with Chief Justice of India (CJI) SA Bobde. The CJI, after hearing cases through video-conferencing, said..




IndiaTimes - Published





Hope January 2018 presser by judges was 'first & last such occasion', says SC

The then top four judges of the apex court – Justices J Chelameswar, Ranjan Gogoi, Madan B Lokur and Kurian Joseph – had held an unprecedented press conference on January 12, 2018, when Justice..




IndiaTimes - Published





'Not warranted': Former law minister M Veerapa Moily on SC punishing Prashant Bhushan

Moily expressed the view that judges should not take upon themselves to punish a person who makes allegations against them. "It looks as if it was not warranted," he said on the Supreme Court imposing..




IndiaTimes - Published





Pay Re 1 or go to jail for three months: SC tells Prashant Bhushan

Supreme Court on Monday directed lawyer Prashant Bhushan to pay a fine of Rupee 1 by September 15 or spend three months in prison along with a three-year ban on practising.




DNA - Published





SC judge Arun Mishra cites sufferings due to Covid, declines farewell invitations




IndiaTimes - Published





Students vs UGC: Supreme Court likely to pass verdict tomorrow on final year exams; here's all you need to know

The Supreme Court of India is likely to pronounce its verdict tomorrow (i.e. August 28) on the petitions filed against the UGC mandate that requires universities across the country to conduct the final..




DNA - Published




Former Supreme Court judge Justice A R Lakshmanan dead




IndiaTimes - Published





SC rejects plea for NEET centres overseas, asks Centre to allow students to come via Vande Bharat flights

The Supreme Court of India, today, declined to pass a direction to Centre to hold National Eligibility cum Entrance Test (NEET) Undergraduate (UG) 2020 at examination centres in Gulf countries...




DNA - Published





SC rejects plea seeking inquiry into conduct of ex-CJI Ranjan Gogoi as judge

The Supreme Court on Friday refused to entertain a plea seeking setting up of a three-judge panel to inquire into the conduct of former Chief Justice of India Ranjan Gogoi as a judge of the apex court...




IndiaTimes - Published





Prashant Bhushan moves SC, seeks deferment of hearing on sentence till review plea considered

A day before the scheduled hearing on quantum of sentence, activist-lawyer Prashant Bhushan who has been held guilty of criminal contempt for his two derogatory tweets, moved the Supreme Court seeking..




IndiaTimes - Published





Vikas Dubey encounter case: SC dismisses plea against Justice (retd) B S Chauhan led panel

The Supreme Court on Wednesday dismissed a plea questioning setting up of a three-member judicial commission led by former apex court judge Justice B S Chauhan to inquire into the encounter of gangster..




IndiaTimes - Published





Himachal Pradesh university defers UG final year exams; matter rests on Supreme Court order

Earlier on Monday. the Himachal Pradesh High Court stayed the final term exams in the state, mandated by the University Grants Commission (UGC) until the orders of the Supreme Court is pronounced in..




DNA - Published





SC collegium approves elevation of 6 advocates as judges of Delhi HC




IndiaTimes - Published





'Corrupt ex-CJIs' remark: SC rejects Prashant Bhushan's 'regrets'

The Supreme Court on Monday rejected activist-lawyer Prashant Bhushan's regret for his 2009 statement that half of 16 former CJIs were corrupt. The SC on Monday said further hearing was required in the..




IndiaTimes - Published





"You are spreading obscenity": SC dismisses activist Rehana Fathima's anticipatory bail plea

Kerala activist Rehana Fathima's request for anticipatory bail was rejected by the Supreme Court today. Rejecting her application, the Supreme Court said: "Why do you do all this? It is obscenity you..




DNA - Published





Arun Shourie, Prashant Bhushan, N Ram move SC, challenge validity of law on criminal contempt

Former union minister Arun Shourie, veteran journalist N Ram and activist lawyer Prashant Bhushan have moved the Supreme Court challenging the constitutional validity of a legal provision dealing with..




IndiaTimes - Published





Rajasthan Congress chief whip moves SC against HC order, claims rebels trying to lure MLAs




IndiaTimes - Published





SC refuses to tinker with Vikas Dubey panel

Two advocates-cum-PIL petitioners, Ghanshyam Upadhyay and Anoop Prakash Awasthi, read out portions of DGP KL Gupta's interview to various media organisations purportedly siding with the police action..




IndiaTimes - Published





Aaditya Thackeray moves Supreme Court against UGC's decision to conduct final year exams

Earlier this month, the UGC had issued revised guidelines regarding the conducting of the terminal semesters (or the final year examinations) by the universities.




DNA - Published





Bhima Koregaon: SC sets aside Delhi HC order for production of records, says it has no jurisdiction

The Supreme Court on Monday set aside the Delhi high court order asking the NIA to produce judicial records on transfer of civil rights activist Gautam Navlakha from Delhi to Mumbai in connection with..




IndiaTimes - Published





It's official: SC allows CBSE to cancel pending board papers

Justices A M Khanwilkar, Dinesh Maheshwari and Sanjiv Khanna directed CBSE to issue the notification to implement its assessment scheme. It granted a week's time to ICSE to make its scheme public..




IndiaTimes - Published





SC slams Delhi govt for action on doctors

The Supreme Court on Wednesday slammed the Delhi government for threatening coercive action against doctors and healthcare workers who made public the sorry state of affairs in the capital's hospitals..




IndiaTimes - Published





FIR against doctor: SC warns Delhi govt not to 'shoot the messenger'

The apex court questioned the Delhi government as to why the FIR was lodged against the doctor who was employed in a hospital in north Delhi and suspended for sharing the video. The authorities should..




IndiaTimes - Published





Don't threaten doctors, health workers for bringing out truth; SC slams Delhi govt

"Why did you suspend a doctor who made a video of the pathetic conditions of one of your hospitals?" the top court asked.




DNA - Published





SC allows Mumbai woman to terminate one of twin fetuses




IndiaTimes - Published





SC asks Maharashtra, Delhi, Gujarat & Bengal: How Covid-prepared are you?

The Supreme Court on Friday tore into the Delhi government for the pathetic condition of public hospitals. The court cited low number of daily tests, improper treatment of Covid- 19 patients,..




IndiaTimes - Published





Gogoi, Rohtagi differ on how SC handled Covid crisis




IndiaTimes - Published





SC tears into Delhi govt for 'deplorable' state of hospitals

The Supreme Court on Friday tore into the Delhi government for the pathetic condition of government hospitals, citing low number of daily tests, improper treatment of Covid-19 patients, undignified..




IndiaTimes - Published





NHRC moves SC over migrant crisis, seeks 'Vande Bharat' mission-like measures for migrants

In a suo motu writ petition filed in Supreme Court on Friday, the National Human Rights Commission has sought directions from the apex court to implement short and long-term measures to mitigate..




IndiaTimes - Published





SC allows lawyer to deposit Rs 25 lakh with registry for travel of migrants from Mumbai




IndiaTimes - Published





Bhima Koregaon case: SC seeks reply of Gautam Navlakha on NIA's plea

The Supreme Court Tuesday sought response from civil rights activist Gautam Navlakha on NIA plea challenging Delhi HC order seeking records of judicial proceedings before special courts in Delhi and..




IndiaTimes - Published





Law minister Ravi Shankar Prasad questions logic behind SC ruling which brought back collegium system




IndiaTimes - Published





SC refuses to entertain plea for linking of social media accounts with Aadhaar, PAN, Voter ID




IndiaTimes - Published





Do not take bookings for middle seat after June 6, Supreme Court tells Air India

The Supreme Court on Monday allowed Air India to continue operating its non-scheduled flights with their middle seats filled till June 6.




DNA - Published





Karnataka judicial officer made HC judge 4 years after SC Collegium recommendation

Four years after a Supreme Court collegium recommended it first and reiterated it thrice later, the Union government on Monday notified the appointment of a Karnataka subordinate judiciary officer as..




IndiaTimes - Published





In a first, three single-judge benches of SC hear 20 cases each

For the first time in the history of the Supreme Court, three single-judge benches on Wednesday took up 20 cases each for hearing and passed the orders.Three single-judge benches of Justices Krishna..




IndiaTimes - Published





SC refuses to entertain Jairam Ramesh's plea on universal food security during Covid-19

The Supreme Court on Tuesday refused to entertain senior Congress leader Jairam Ramesh's plea seeking directions to the Centre and states to ensure universal coverage of food security during the..




IndiaTimes - Published





SC dismisses plea of district judge against swearing-in of Karnataka HC judge

The Supreme Court on Monday dismissed a plea by a district judge challenging the appointment of a 'junior' judicial officer as an additional judge of the Karnataka High Court and seeking a stay on his..




IndiaTimes - Published





India's SC decides 14 times more cases than US' SC during lockdown

Top courts of all major countries in the grip of Covid-19 pandemic adopted virtual hearing mode to decide cases during lockdown but the Supreme Court of India (SCI) has emerged the busiest disposing..




IndiaTimes - Published





SC: CJI directs officers in ranks of deputy registrar and above to attend office from May 4




IndiaTimes - Published





SC refuses to stay govt's Central Vista redevelopment project

A bench of the apex court, headed by Chief Justice of India (CJI) Sharad Arvind Bobde, refused to stay the Central Vista project after hearing a petition challenging the decision to notify a change in..




IndiaTimes - Published





SC refuses to entertain plea for free calls, data usage facilities during COVID-19 lockdown

The Supreme Court Monday refused to entertain a plea seeking directions to the Centre and other authorities to ensure that free unlimited calling, data usage and DTH facilities are provided to the..




IndiaTimes - Published





SC collegium recommends elevation of 5 judicial officers as judges of Karnataka high court




IndiaTimes - Published