Bangalore
Capital of Karnataka, India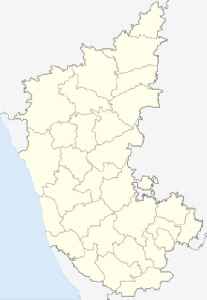 Bangalore, officially known as Bengaluru, is the capital of the Indian state of Karnataka. It has a population of over ten million, making it a megacity and the third-most populous city and fifth-most populous urban agglomeration in India. It is located in southern India, on the Deccan Plateau at an elevation of over 900 m (3,000 ft) above sea level, which is the highest among India's major cities. Its multi-ethnic, multi-religious, and cosmopolitan character is reflected by its more than 1000 temples and mandirs, 400 mosques, 100 churches, 40 Jain derasars, three Sikh gurdwaras, two Buddhist viharas and one Parsi fire temple located in an area of 741 km² of the metropolis. The religious places are further represented by the proposed Chabad of the Jewish community. The numerous Bahá'ís have a society called the Bahá'í Centre.


Faith & funds: How Bengaluru management grad duped people
Mansoor Khan found it easy to appeal to believers to entrust to him their savings - starting at Rs 50,000 - to invest, on which as 'partners' they would earn returns quarterly, half-yearly or annually...
IndiaTimes - Published
Bengaluru's 'Islamic banker' has fled India: Cops
Around 23,000 complaints had been filed against Md Mansoor Khan, founder-owner of I Monetary Advisory and its officials by Thursday evening and estimates of the money swindled in the ponzi scam..
IndiaTimes - Published
'Delhiites dine out the most, but Bengaluru splurges more'
On an average, Delhiites dine out six times a month while Mumbaikars eat out 4.2 times. The survey highlights that an Indian household on an average spends Rs 2,500 per month on eating out. The city..
IndiaTimes - Published
Chandrayaan-2 nearly ready for July launch
Isro has entered the last leg of testing of Chandrayaan-2 with integration nearly complete. Final tests are happening at Mahendragiri in Tamil Nadu and Byalalu in Bengaluru.
IndiaTimes - Published
Bengaluru firm to build moon lander for Nasa 2020 mission
Nasa's efforts to get astronauts to land on the moon by 2024 will now have a key contribution from India. Bengaluru-based private firm Team Indus is part of a consortium that has bagged a contract..
IndiaTimes - Published
Search this site and the web:
You Might Like