Debbie Abrahams
British politician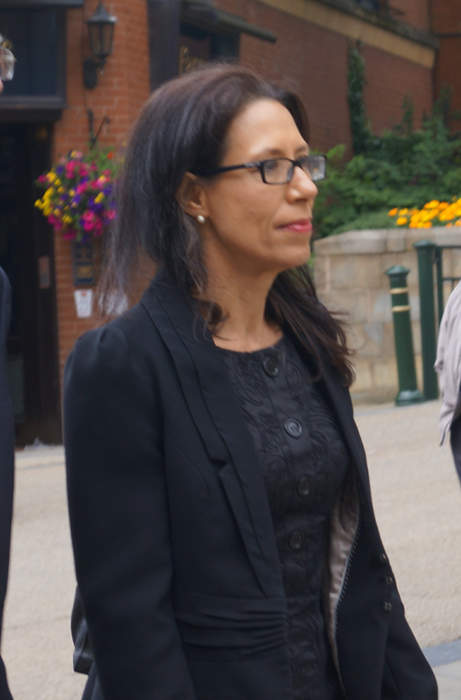 Deborah Angela Elspeth Marie Abrahams is a British Labour Party politician who has been the Member of Parliament (MP) for the Oldham East and Saddleworth constituency since a by-election in January 2011. Her previous career was as a public health consultant.


You Might Like
'British Parliament Panel's link with Islamabad established': Ruchi Ghanashyam, ex-envoy to UK
The British Parliamentary panel led by Labour MP Debbie Abraham had visited Pakistan and PoK in February this year.
DNA - Published
Pak paid Rs 30 lakh to British parliamentary group to visit PoK, spread false narrative about Indian forces in J&K
The group who visited the POK was Labour MP Debbie Abrahams. It is to be noted that she was denied into the country due to her expired e-visa.
DNA - Published
MP Debbie Abraham had no valid visa, was sent back 'respectfully', says MEA
IndiaTimes - Published
'Anti-India acts got Debbie Abrahams' visa cancelled'
Abrahams was detained at Delhi airport and deported to Dubai on Monday. Official sources asserted that issuance and rejection of visas was the sovereign right of any country and said rejection of the..
IndiaTimes - Published
Congress leader Abhishek Manu Singhvi backs govt on British MP's deportation, says she is 'Pak proxy'
Congress leader Abhishek Manu Singhvi on Tuesday backed the government's decision to deport British lawmaker Debbie Abrahams, saying she was not just an MP, but a "Pakistan proxy". The Congress party..
IndiaTimes - Published
Govt justifies deporting British MP Debbie Abrahams, says she didn't have valid visa
A day after British MP Debbie Abrahams was deported back from New Delhi airport, the government has justified it saying that she did not hold a valid visa and hence, was requested to return.
DNA - Published
British MP's visa revoked for her 'anti-India' activities: Govt sources
British lawmaker Debbie Abrahams' e-Business visa was revoked as she was involved in anti-India activities and the cancellation was conveyed to her on February 14, sources said on Tuesday. Asserting..
IndiaTimes - Published
Labour MP, critic of India's J&K policy, stopped at IGI & deported
A British Labour MP, who has been highly critical of India's decision to scrap Jammu & Kashmir's special status and who runs a British cross-party parliamentary group on Kashmir, was refused entry..
IndiaTimes - Published
British MP who leads Kashmir group denied entry to India
Indian officials denied a British lawmaker entry on Monday after she landed at New Delhi's Indira Gandhi International Airport, according to an accompanying aide. Debbie Abrahams, a Labour Party Member..
IndiaTimes - Published