Vijay Mallya
Indian businessman and politician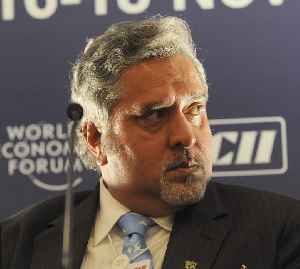 Vijay Vittal Mallya is an Indian businessman and a former member of the Upper House of the Parliament of India. The son of businessman Vittal Mallya, he is the ex-chairman of United Spirits, the largest spirits company in India and continues to serve as chairman of United Breweries Group, an Indian conglomerate with interests including beverage alcohol, aviation infrastructure, real estate and fertilizer. He has been the chairman of Sanofi India and the chairman of Bayer CropScience in India for over 20 years, and the chairman of several other companies. He is the subject of an extradition effort by the Indian Government to return him to India from the UK to face charges of financial crimes.


Attach Bengaluru properties of Vijay Mallya in Fera case: Court
IndiaTimes - Published
Delhi court orders attachment of Vijay Mallya's properties
IndiaTimes - Published
London: A haven for the kings of bad times?
From Vijay Mallya to Nirav Modi, London seems to be the preferred destination for white-collar criminals and fraudsters
Firstpost - Published
Surrender plan hatched with Mallya lawyer goes awry
Nirav Modi knew an arrest warrant had been issued against him and wanted to be arrested in a less dramatic manner. He had, through his lawyer Anand Doobay, set up an appointment at 9am on March 25 at a..
IndiaTimes - Published
Nirav's extradition case may move much faster than Mallya's
CBI and Enforcement Directorate officials expect the process of Nirav Modi's extradition to be a "much faster" affair than the exercise to bring back Vijay Mallya and feel it should not take more..
IndiaTimes - Published
PNB fraud: Nirav Modi likely to be arrested by March 25
The Enforcement Directorate officials are also of the view that Nirav Modi's extradition case is progressing at a good pace since after handling fugitive liquor baron Vijay Mallya's case, officials are..
DNA - Published
Nothing will be left of Rahul speeches if fake issues taken out: Jaitley
"Fake issues raised in Rafale, Balakot, Judge Loya's death, bank loan waiver, JNU issues, EVM, GST, demonetisation or Nirav Modi and Mallya, or be it special status for Andhra Pradesh, or the..
IndiaTimes - Published
You Might Like