TikTok
Video-sharing application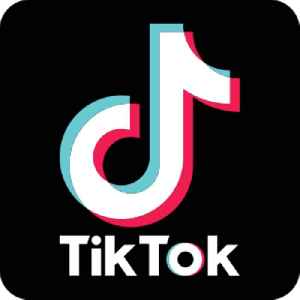 TikTok / Douyin is a Chinese video-sharing social networking service owned by ByteDance, a Beijing-based Internet technology company founded in 2012 by Zhang Yiming. It is used to create short music, lip-sync, dance, comedy and talent videos of 3 to 15 seconds, and short looping videos of 3 to 60 seconds. ByteDance first launched Douyin for the Chinese market in September 2016. Later, TikTok was launched in 2017 for iOS and Android in most markets outside of mainland China; however, it only became available worldwide, including the United States, after merging with Musical.ly on August 2, 2018.


Drake Bell Accused Of Abuse

Drake bell has been accused of abuse by his ex girlfriend Melissa Lingafelt. Lingafelt claimed in a TikTok video posted Wednesday that Bell verbally and physically abused her. In her TikTok video,..
Credit: Wochit News Duration: 00:34
Published
TikTok Tracked Android Users' MAC Addresses Until Late Last Year

According to 'The Wall Street Journal,' the popular app was found to be using an extra layer of encryption to conceal that it was tracking Android users.
Credit: Cover Video STUDIO Duration: 00:57
Published
Sarah Cooper Lands Comedy Special at Netflix | THR News

Sarah Cooper, who has broken out during the pandemic on TikTok for her Trump impersonations, including her viral "How to Medical" video, has landed a variety special at Netflix.
Credit: The Hollywood Reporter Duration: 01:43
Published
U.S. ban on TikTok could cut it off from app stores

President Donald Trump's executive order banning China's TikTok could prevent U.S. app stores from offering the popular short-video app and make advertising on the platform illegal, according to a..
Credit: Reuters Studio Duration: 01:45
Published
Selena Gomez Invites Everyone To Her Virtual Movie Premiere

Selena Gomez is inviting everyone to the virtual premiere of her new movie, "This Is The Year." The actress co-stars with David Henrie in the film. The film is also Henrie's directorial feature debut..
Credit: Wochit News Duration: 00:31
Published
TikTok's journey from social star to Trump target

[NFA] Microsoft's potential acquisition of TikTok's U.S. operations is the latest twist in a rollercoaster few years for the short video app, Rosanna Philpott reports.
Credit: Reuters Studio Duration: 02:42
Published
Microsoft faces tech challenges in TikTok move

Microsoft Corp's bid to carve out parts of TikTok from its Chinese owner ByteDance will be a technically complex endeavor that could test the patience of President Donald Trump's administration,..
Credit: Reuters Studio Duration: 01:34
Published
Trump Signs Executive Order That Will Effectively Ban TikTok in the US

China-based company ByteDance is the parent company of TikTok.
Credit: Cover Video STUDIO Duration: 01:11
Published
US Stocks Close Mixed

Reuters US equities closed mixed on Friday as traders weighed escalating US-China tensions against rosy labor-market data. President Donald Trump issued executive orders Thursday afternoon targeting..
Credit: Wochit News Duration: 00:33
Published
President Trump Issues Executive Order Barring Transactions With ByteDance | THR News

President Donald Trump issued an executive order on Thursday evening barring transactions with ByteDance, forcing the Chinese tech firm to divest itself of its U.S. TikTok operations.
Credit: The Hollywood Reporter Duration: 01:28
Published
Trump orders bans on China's TikTok, WeChat

U.S. President Donald Trump on Thursday unveiled sweeping bans on Chinese-owned apps TikTok and WeChat in a major escalation of tensions with Beijing. Gloria Tso reports.N
Credit: Reuters - Politics Duration: 02:06
Published
World stocks end four-day winning streak

World stocks ended four days of gains on Friday after U.S. President Donald Trump cranked up simmering tensions with China by banning U.S. transactions with two popular Chinese apps, Tencent's WeChat..
Credit: Reuters Studio Duration: 01:25
Published
Amid China tension, India & Japan talk business as Delhi seeks investments

Union minister Piyush Goyal spoke at the Invest India Exclusive Investment Forum - Japan Edition on Thursday, seeking to boost trade ties between Delhi and Tokyo. He said that together, the two nations..
Credit: HT Digital Content Duration: 02:30
Published
Instagram Launches TikTok Competitor Reels

With TikTok's potential ban in the United States, Instagram is the latest company to hop on the competitor bandwagon.
Credit: Cover Video STUDIO Duration: 00:54
Published
Facebook launches TikTok rival inside Instagram

Facebook rolled out a new short-form video service called Reels within its popular Instagram app in an apparent attempt to steal some of rival TikTok's teen users. Lisa Bernhard produced this report.
Credit: Reuters Studio Duration: 01:50
Published
U.S. to act on TikTok, other Chinese apps 'in coming days' -WH

The United States will take action in coming days on the popular short-video app TikTok and other Chinese apps, White House spokeswoman Kayleigh McEnany told reporters at a briefing on Tuesday, but..
Credit: Reuters Studio Duration: 00:46
Published
Trump flips on TikTok, urges big U.S. sales cut

[NFA] Just a few days after President Donald Trump said he was considering banning China's TikTok in the United States, Trump reversed course on Monday, saying the U.S. should receive a "substantial..
Credit: Reuters Studio Duration: 01:38
Published
You Might Like



Mariah Carey's Son Tries Putting Her on TikTok, Hilariously Fails

Mariah Carey's son clearly knows the rules about Mom being "camera-ready" ... as evidenced by this hilarious video of him trying to get her to appear on his TikTok video!!! Mariah and Nick Cannon's..




TMZ.com - Published





TikTok Stars Believe Trump Wants to Ban App as Revenge for Trolling Him

President Trump says his threat to ban TikTok is about China stealing data, but that's just a cover story ... at least according to TikTokers who think he can't take a joke, and simply wants revenge...




TMZ.com - Published





President Trump Says TikTok Will Shut Down by Sept. 15 Unless Deal's Made

President Trump's set a deadline for Microsoft -- or any other tech giant for that matter -- to buy TikTok's U.S. operations or he'll shut the app down for good. The Prez spoke to reporters Monday at..




TMZ.com - Published





Will TikTok return or be permanently banned in India? Here's all you need to know

The central government has asked the apps to respond by July 22




DNA - Published





Why is PM Modi scared of disclosing names of those who donated to PM Cares, asks Rahul Gandhi

"Why is the PM so scared of disclosing the names of those who donated money to him for PMCares? Everyone knows Chinese companies Huawei, Xiaomi, TikTok and OnePlus gave money. Why doesn't he share the..




IndiaTimes - Published





People will suffer like demonetisation, says TMC's Nusrat Jahan on TikTok ban; calls govt decision 'impulsive'




IndiaTimes - Published





How big TikTok app was in India




IndiaTimes - Published





'Internet will be a happier place without TikTok': Indian shooter Heena Sidhu on ban of Chinese apps

The Indian government has taken the decision to ban 59 Chinese apps including TikTok in the aftermath of the face-off with China in Ladakh's Galwan valley.




DNA - Published





Day after India bans 59 Chinese apps, TikTok, WeChat, Shein removed from Google Play, Apple App Store

Among the banned apps, TikTok has over 200 million users in India




DNA - Published





From TikTok to CamScanner: Full list of 59 Chinese apps now banned in India

The Ministry of Information Technology said it has decided to block 59 apps in view of the emergent nature of threats.




DNA - Published





50 Chinese mobile apps pose security threat to India: Security agencies

Among the apps identified by the agencies, Zoom, TikTok is also considered as a threat to the security of the country.




DNA - Published





TikTok's Mayer pledges fake news fight in call with EU's Breton

Chinese video app TikTok's new Chief Executive Kevin Mayer has told EU digital chief Thierry Breton he intends to play an active role fighting disinformation, an EU official said on Tuesday, as Breton..




Reuters - Published




Does TikTok censor content that's critical of China?




IndiaTimes - Published





Exclusive: TikTok owner ByteDance moves to shift power out of China - sources

TikTok's poaching of Disney's Kevin Mayer to be its CEO was just the most visible part of a broader strategy by its Chinese owner to shift its centre of power away from China at a time of rising global..




Reuters India - Published





Step aside TikTok, local 'Mitron' has gone vocal




IndiaTimes - Published





TikTok, Gates pledge $20 million to help Africa tackle COVID-19

The social media platform TikTok and the philanthropic Gates Foundation donated $10 million each on Wednesday to the vaccine alliance GAVI to help fund efforts to tackle the COVID-19 pandemic in..




Reuters - Published





Not able to get enough 'likes' on TikTok, Noida teenager commits suicide

Police found out in the investigation that the 18-year-old boy was unhappy over his videos not getting enough likes on TikTok.




DNA - Published





Watch: Chhattisgarh police performs 'aarti' to embarrass coronavirus lockdown violators

A TikTok video is going viral that shows police performing aarti of people who came out amid the lockdown.




DNA - Published





Stunt for TikTok post kills teen




IndiaTimes - Published





400 million social media users are set to lose their anonymity in India

Facebook, YouTube, Twitter and TikTok will have to reveal users' identities if Indian government agencies ask them to, according to the country's controversial new rules for social media companies..




IndiaTimes - Published





From Instagram to TikTok: Indians wage online battle against citizenship law

As protests rage across Indian universities against a new citizenship law, students have taken to social media to wage battle online and teach people how to organize demonstrations.




Reuters - Published





These hilarious TikTok videos on soaring onion prices will surely make you laugh!

ROFL




DNA - Published





TikTok apologizes for temporary removal of video on Muslims in China

Social media app TikTok apologized to a user on Thursday for removing a video that criticized China's treatment of Muslims, blaming a "human moderation error" and saying the images had been restored..




Reuters - Published





TikTok star and BJP candidate Sonali Phogat loses Haryana election as her social media popularity fails to garner votes

BJP leader and vice president of Haryana Mahila Morcha got party's ticket due to her huge popularity but even then she failed to secure a seat.




DNA - Published





Congress's Kuldeep Bishnoi defeats TikTok star Sonali Phogat

Senior Congress leader Kuldeep Bishnoi defeated BJP candidate and TikTok star Sonali Phogat from his stronghold Adampur assembly constituency i n Haryana's Hisar district. Bishnoi, younger son of..




IndiaTimes - Published





TikTok 'villain', wanted for 3 murders, kills himself on bus

The hunt for fugitive west UP criminal Ashwini Kumar alias Johnny Dada ended with the 30-year-old shooting himself dead early on Saturday in a bus which police had stopped for checking. Ashwini was..




IndiaTimes - Published





BJP picks TikTok star for key Haryana poll fight

: It is BJP's glamour challenge to Congress candidate Kuldeep Bishnoi, son three-time CM, late Bhajan Lal, in the Jat-dominated Adampur seat. BJP has pitted small screen actress and greenhorn..




IndiaTimes - Published





Congress corporator uses TikTok to pay homage to Gandhiji

Shahnawaz Shaikh, a corporator from Jamalpur ward has organized a social media contest where people can post videos of speech, drama, song or acting on Gandhiji




DNA - Published





On-duty crew can't shoot TikTok videos, says DGCA




IndiaTimes - Published





Shahruk Khan, TikTok star with over 40,000 followers, arrested over robbery cases in Greater Noida

The arrest took place on Wednesday morning from Greater Noida's Alpha II area, the police said.




DNA - Published





Five Ahmedabad cops to be probed for Modi-inspired TikTok video

After Zee Media reported on the incident, other policemen who had made similar TikTok videos have scrambled to delete objectionable content on their profiles




DNA - Published





Gujarat DGP asks cops to desist from posting videos on TikTok

In a circular, Jha said all the policemen and officers must not indulge in any act that would attract public criticism and tarnish the image of a "disciplined police force". The circular comes days..




IndiaTimes - Published





Bihar: Youth drowns in floodwater while filming TikTok video in Darbhanga

The deceased, Afzal, a resident of Adalpur village, with his two friends Kasim and Sitare, were making TikTok videos in which they were performing stunts by diving into a stream of floodwater in Keoti..




DNA - Published





Gujarat: TikTok video of cop dancing goes viral

In the video, the lady cop - wearing civil clothes - is seen dancing next to a lockup




DNA - Published





Government asks TikTok, Helo to answer queries on anti-national, illegal activities or face ban

The notice has been issued by the Ministry comes after it had received complaints from some agencies and a letter written to the prime minister by Swadeshi Jagran Manch (SJM).




DNA - Published





SC refuses to hear plea of TikTok seeking transfer of cases relating to ban from Madras HC




IndiaTimes - Published





Tamil Nadu woman finds missing hubby after three years via TikTok app

Jayaprada and Suresh are married and have two children




DNA - Published





Tamil Nadu woman finds missing husband on TikTok, reunites with him

He had disappeared in 2016.




DNA - Published





TikTok video turns tragic, youth missing after jumping off bridge in Uttar Pradesh's Deoria

As the news of the incident spread, a large number of people gathered along the river bank as police officials launched an investigation to know what exactly had happened.




DNA - Published





TikTok illegally collecting data received by China: Shashi Tharoor

In the age of smartphone, apps, social media and the internet, India is generating mind-boggling data, and it can be exploited by vested interests to engage in profiling, to make profits and for..




DNA - Published





Quest for fame turns fatal: Man who broke spinal cord during TikTok video stunt dies

A 23-year-old man, who broke his spinal cord while performing a somersault for a video meant to be uploaded on TikTok mobile application recently, succumbed to his injuries Sunday, police said.




DNA - Published





Scolded over TikTok, Tamil Nadu woman commits suicide

TokTok, owned by Chinese firm Bytedance, claims to have over 50 million active users in India. It allows users to create short videos with special effects




DNA - Published





Three social media stars outshine all at Mumbai's TikTok event

VIRTUAL STARS: Talented youngsters defy stereotypes and carve niche for themselves




DNA - Published





Shooting for the stars...

While experts have criticised TikTok for redone content, many see promise of originality in future. DNA takes you through the journey of youth icons




DNA - Published





Why Are Indian Lawmakers Pushing for 'Tiktok' to Be Banned?

by Alice Monroe - TikTok – a popular app which allows users to create their own short musical clips and segues – continues to rank highly in download charts in the West, having originated..




One News Page Staff - Published