Anurag Kashyap
Indian filmmaker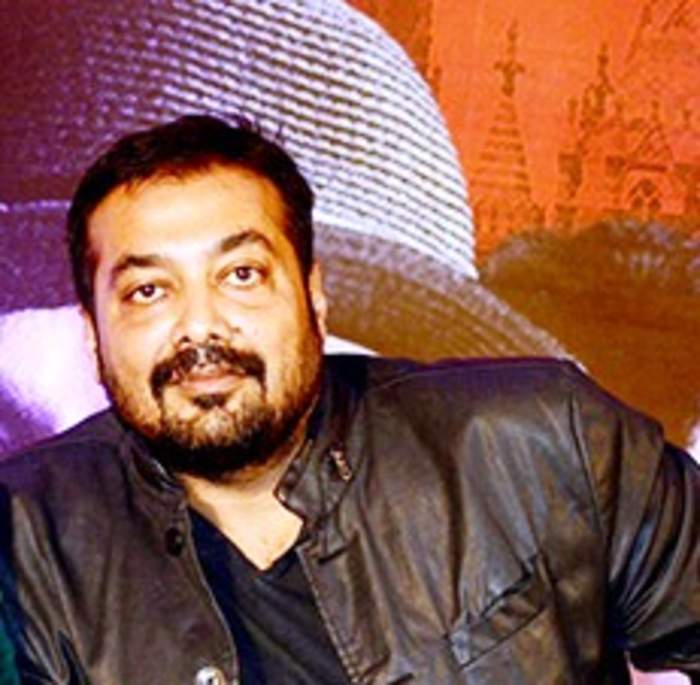 Anurag Kashyap is an Indian film director, writer, editor, producer, actor known for his works in Hindi cinema. He is the recipient of several accolades, including four Filmfare Awards. For his contributions to film, the Government of France awarded him the Ordre des Arts et des Lettres in 2013.


You Might Like
Rahul Gandhi, Prakash Javadekar engage in war of words over I-T raids on Anurag Kashyap, Taapsee Pannu
Rahul Gandhi used Hindi idioms to target the government for raiding 'pro-farmer' voices, Union Minister Prakash Javadekar hit back.
DNA - Published
Rahul accuses Modi govt of carrying out raids against those who are pro-farmers
A day after income tax raids on the homes and offices of Bollywood actor Taapsee Pannu, filmmaker Anurag Kashyap and others, Gandhi used the hashtag 'ModiRaidsProFarmers' with his tweet in Hindi to..
IndiaTimes - Published
Twitter Faceoff: Opinions galore as Taapsee Pannu, Anurag Kashyap face IT raids
​​Many Twitter users took to micro-blogging platform to express their opinions on what they make of this massive action against some prominent Bollywood personalities.
IndiaTimes - Published
Income Tax department raids Taapsee Pannu, Anurag Kashyap's properties
IndiaTimes - Published
Row erupts over sedition FIR against 49 celebrities
The FIR on charges of sedition and other offences ordered filed by nearly 50 celebrities by the chief judicial magistrate of Muzaffarpur, Bihar, for writing a letter to the PM snowballed into a..
IndiaTimes - Published
Anurag Kashyap quits Twitter after family gets threats online
IndiaTimes - Published
Letter to PM: Anurag Kashyap slams govt, mocks trolls
Imagine what would happen if we start questioning every self-serving action of the regime, Kashyap said.
DNA - Published
BJP rubbishes intellectuals' letter about 'rising intolerance' in nation
Their response came after 49 celebrities like Adoor Gopalkrishnan, Mani Ratnam, Anurag Kashyap, Aparna Sen and Ramachandra Guha, in a letter, sought to draw the PM's attention
DNA - Published
In a letter to PM Modi, 49 celebrities raise the issue of rising intolerence in India
A group of 49 celebrities have raised the issue of rising intolerance in the country in a letter written to Prime Minister Narendra Modi on Wednesday. The list of people included names such as Shyam..
IndiaTimes - Published