Bankura
City in West Bengal, India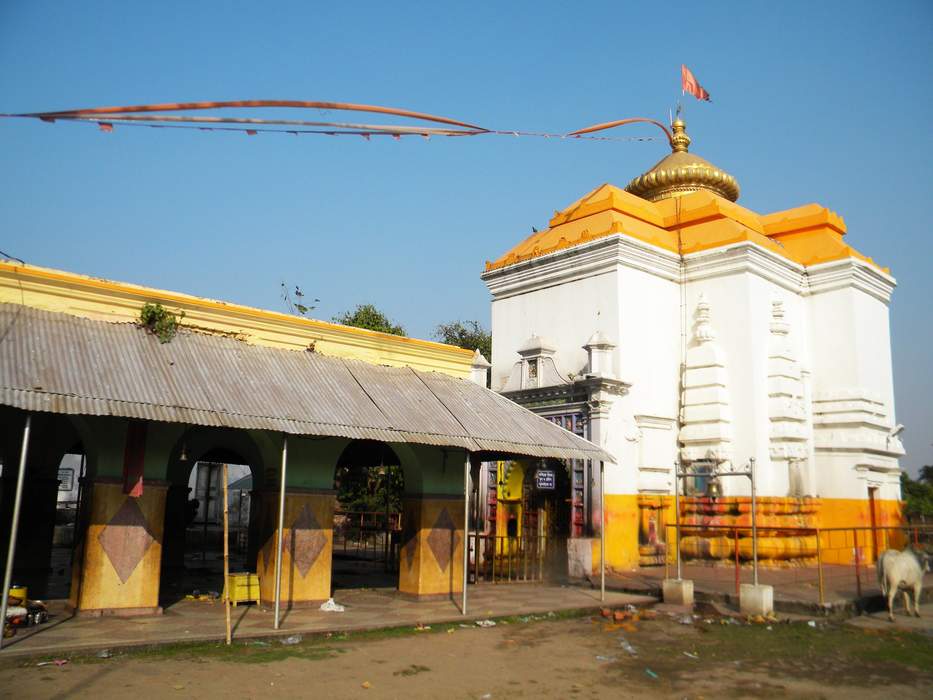 Bankura is a city and a municipality in the state of West Bengal, India. It is the headquarters of the Bankura district.


You Might Like
Bengal cop received Rs 168 crore in coal mining scam, ED tells court
A special court in Delhi on Wednesday extended the custody of Ashok Mishra, officer-in-charge of Bankura police station in West Bengal, in what is being seen an important turn in the politically..
IndiaTimes - Published
'Will play such a shot with my one good leg, I will completely bowl out BJP,' says Mamata Banerjee at Bankura rally
"On the day of elections, vote for Trinamool Congress (TMC) and completely eradicate BJP's field, do not give them a single vote," Mamata said.
DNA - Published
West Bengal Assembly Election 2021: PM Modi to address public meeting in Bankura today
PM Modi is scheduled to address four rallies in West Bengal over the next 10 days, three of which will be held before the first phase of the polls.
DNA - Published
Coal scam: CBI conduct searches in 4 districts of West Bengal
CBI searches were underway on Friday at 13 locations in four districts of poll-bound West Bengal in connection with the coal pilferage scam, officials said. Searches are going on in Purulia, Bankura,..
IndiaTimes - Published
Mamata Banerjee attacks Amit Shah at Bankura event, says lunch with tribal family is a photo op
The CM of Bengal alleged that Amit Shah had not eaten the food prepared by the tribal family, and the food was brought from outside.
DNA - Published
Bengal books BJP MP for raising 'false alarm'
lice in Bankura have filed an FIR, the first in the state under the Disaster Management Act, 2005, against local BJP MP Subhas Sarkar for allegedly raising a "false alarm" over Covid-19 deaths in..
IndiaTimes - Published
After Mamata's direction, people across Bengal demand return of 'cut money' from TMC
Angry people gheraoed TMC leaders and elected representatives of panchayats and municipalities in the districts of Birbhum, Malda, Purulia and Bankura
DNA - Published