Chennai
Megacity in Tamil Nadu, India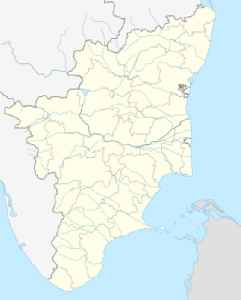 Chennai is the capital of the Indian state of Tamil Nadu. Located on the Coromandel Coast off the Bay of Bengal, it is the biggest cultural, economic and educational centre of south India. According to the 2011 Indian census, it is the sixth most populous city and fourth-most populous urban agglomeration in India. The city together with the adjoining regions constitute the Chennai Metropolitan Area, which is the 36th-largest urban area by population in the world. Chennai is among the most visited Indian cities by foreign tourists. It was ranked the 43rd most visited city in the world for the year 2015. The Quality of Living Survey rated Chennai as the safest city in India. Chennai attracts 45 percent of health tourists visiting India, and 30 to 40 percent of domestic health tourists. As such, it is termed "India's health capital". As a growing metropolitan city in a developing country, Chennai confronts substantial pollution and other logistical and socio-economic problems.


How Chennai women fuel Mumbai local coaches
MADAM MECHANIC: Team of 137 women in Chennai's rail factory turns a year
DNA - Published
You can't have negative atmosphere and expect economic growth: Rahul Gandhi
You can't have a negative, fearful atmosphere in the country and expect economic growth, which is directly related to the mood of the country, Congress president Rahul Gandhi said on Tuesday...
IndiaTimes - Published
India launches world's 'lightest' satellite into space
Indian Space Research Organisation (ISRO), on Thursday night (January 24) launched what it called the world's lightest satellite from southern spaceport of Sriharikota. Rough cut (no reporter..
Credit: Reuters Studio Duration: 00:51Published
Search this site and the web:
You Might Like