Chennai
Capital of Tamil Nadu, India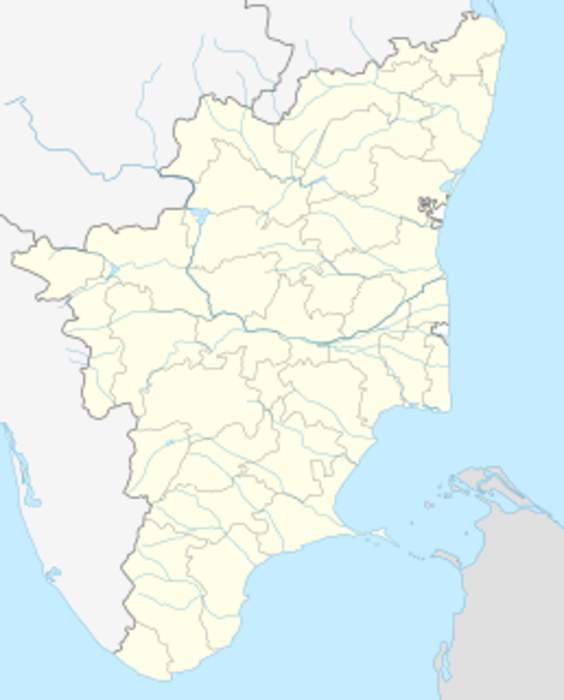 Chennai, formerly known as Madras, is the capital city of Tamil Nadu, the southernmost state of India. It is the state's primate city both in area and population and is located on the Coromandel Coast of the Bay of Bengal. According to the 2011 Indian census, Chennai is the sixth-most populous city in India and forms the fourth-most populous urban agglomeration. Incorporated in 1866, the Greater Chennai Corporation is the oldest municipal corporation of India and the second oldest in the world after London.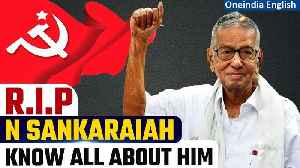 N Sankaraiah, CPI(M) veteran and freedom fighter, passes away in Chennai aged 102 | Oneindia News

On November 15, India saw the demise of one of the country's freedom fighters. Veteran Communist and freedom fighter N Sankaraiah passed away at the age of 102. Reports said that he died around 9.40..
Credit: Oneindia Duration: 02:18
Published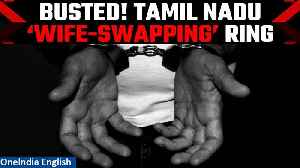 Chennai Police dismantle illicit 'Wife Swapping' Network across Tamil Nadu, 8 suspects apprehended

Chennai Police have apprehended eight individuals involved in a wife-swapping ring across Tamil Nadu. The racket, operating for the past 8 years in Chennai and other cities, lurries single men into..
Credit: Oneindia Duration: 03:05
Published
Andhra Pradesh Train Tragedy Claims 13 Lives| Compensation Announced| Oneindia News

A rail accident in Andhra Pradesh claimed 13 lives and injured 40 when a passenger train collided with another on the Howrah-Chennai line. Railway Minister Ashwini Vaishnaw cited human error as the..
Credit: Oneindia Duration: 02:10
Published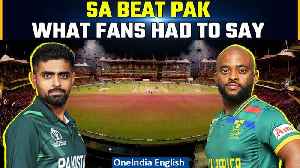 South Africa beat Pakistan in a nail-biting encounter in Chennai in World Cup 2023 | Oneindia News

In a World Cup showdown, South Africa secured a thrilling one-wicket victory against Pakistan, chasing 271 runs. Tailender Keshav Maharaj's boundary off Mohammad Nawaz sealed the win with 16 balls to..
Credit: Oneindia Duration: 02:01
Published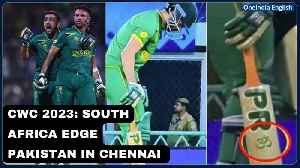 Cricket World Cup 2023: South Africa defeat Pakistan in a nail-biting thriller | Oneindia News

In the heat of Chennai, South Africa and Pakistan locked horns in a historic nail-biting ICC ODI World Cup 2023 encounter this Friday. The thrilling encounter concluded with Proteas emerging victorious..
Credit: Oneindia Duration: 02:40
Published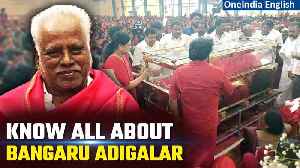 Bangaru Adigalar, spiritual guru & Padma Shri awardee, passes away at 82 in Chennai | Oneindia News

Spiritual guru Bangaru Adigalar, popularly known as 'Amma', passed away on Thursday. As per reports, 82 year-old Adigalar suffered chest pain before his death at his residence in Melmaruvathur near..
Credit: Oneindia Duration: 02:30
Published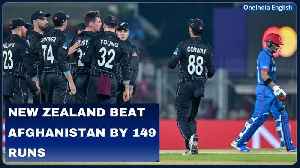 World Cup 2023: New Zealand's Commanding Victory Over Afghanistan| OneIndia

In the World Cup clash in Chennai, New Zealand decimate Afghanistan by 149 runs, securing their fourth victory in the tournament. Catch the highlights here. #AFGvsNZ #cricketmatchtoday #cricket..
Credit: Oneindia Duration: 01:35
Published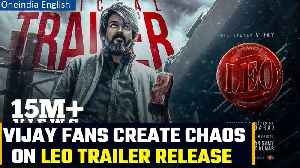 'Leo' Trailer Release | Thalapathy Vijay fans Wreck Havoc in theatre | Oneindia News

The much-awaited trailer of Vijay Thalapathy's film 'Leo' has been released today. But a very unethical behaviour has surfaced online from Chennai where fans went crazy and damaged Rohini..
Credit: Oneindia Duration: 02:16
Published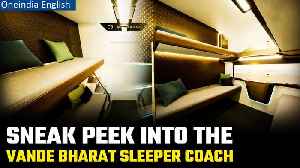 Vande Bharat Sleeper Coach: Ashwini Vaishnaw shares new pictures, roll out in 2024 | Oneindia News

The upcoming sleeper version of Vande Bharat trains is set to redefine long-distance travel with enhanced suspension and lighting, guaranteeing passengers the utmost comfort. The unveiling of the first..
Credit: Oneindia Duration: 03:47
Published
You Might Like



IIT-Madras suspends faculty over PhD scholar's suicide

IIT Madras has suspended professor Ashish Kumar Sen of the mechanical engineering department after the suicide of research scholar Sachin Kumar Jain. The suspension was recommended by a five-member..




IndiaTimes - Published





MK Stalin & Akhilesh Yadav honour VP Singh, Congress skips event

Tamil Nadu CM MK Stalin unveiled a life-size statue of former PM VP Singh in Chennai, accompanied by SP chief Akhilesh Yadav. Congress, notably the PCC chief, was absent from the event. Stalin..




IndiaTimes - Published





5 techies held for data theft from Chennai company




IndiaTimes - Published





Tamil Nadu: 12 fishermen reach Chennai after being released by Sri Lanka

Twelve Indian fishermen, released from Sri Lankan jail, reached Chennai on Friday. Another group of 15 fishermen arrived in Rameshwaram on Thursday after their release. In total, 64 fishermen from..




IndiaTimes - Published





Ambulance with harvested lungs caught in Pune crash, doctor hurt but carries out operation in Chennai

A cardiothoracic surgeon in India successfully carried out a lung transplant after a major road accident disrupted his journey. Dr. Sanjeev Jadhav was on his way to Chennai to save a patient's life..




IndiaTimes - Published





CPI MP Binoy Viswam writes to Railway minister, flags concern about coach factory in Chennai

CPI Rajya Sabha MP Binoy Viswam has written a letter to Railway Minister Ashwini Vaishnaw expressing concern over the future of the Integral Coach Factory (ICF) in Chennai. Viswam highlighted the..




IndiaTimes - Published





Donny Michael is the new Coast Guard Eastern Region Commander

Inspector General Donny Michael, TM (Gallantry) has taken over as the Commander of Coast Guard's Eastern Region with immediate effect. An alumni of Loyola College in Chennai, Micheal has bagged several..




IndiaTimes - Published





NSA advisor Doval makes a quiet trip to Chennai, calls on governor

The National Security Adviser (NSA), Ajit Doval, paid a low-profile visit to Chennai on Friday night. He stayed at Raj Bhavan and left the following day. According to multiple sources, Doval met with..




IndiaTimes - Published





'Unwilling to fly with just 6 people', IndiGo tricks them off plane

Six passengers traveling from Bengaluru to Chennai were tricked by IndiGo's ground staff into disembarking the aircraft with the promise of being put on an alternative flight. The airline allegedly did..




IndiaTimes - Published





Man, 2 kids fatally hit by train in Tamil Nadu

On Sunday morning, a suburban train struck 51-year-old Manoharan and his two children as they were crossing the tracks at the Veppampattu railway station in Chennai. Manoharan's wife is presently..




IndiaTimes - Published





Chennai: Schools to remain closed tomorrow due to persistent heavy rainfall

Authorities in many districts of Tamil Nadu announced a school holiday on Tuesday due to the continuous downpour that battered the state's coastal and interior districts.




DNA - Published





IIT Madras Zanzibar campus inaugurated

The President of Zanzibar, Hussein Ali Mwinyi, has inaugurated the first-ever international campus of an Indian Institute of Technology (IIT) in Chennai. The campus, called IIT Madras Zanzibar, has..




IndiaTimes - Published





NIA files supplementary chargesheet against 3 accused of espousing and disseminating PFI's ideology

The NIA has filed a supplementary chargesheet against three individuals accused of promoting the extremist ideology of the Popular Front of India (PFI). The accused were allegedly training PFI cadres..




IndiaTimes - Published





Justice Vaidyanathan appointed chief justice of Meghalaya HC

The senior most judge of Madras high court, Justice S Vaidyanathan, has been appointed new chief justice of the high court of Meghalaya. In a resolution passed to this effect, the Supreme Court..




IndiaTimes - Published





Air pollution may increase risk of type 2 diabetes, India study finds

Exposure to polluted air, specifically fine pollution particles (PM2.5), is linked to an increased risk of type-2 diabetes, according to a study conducted in Delhi and Chennai, India. The study, which..




IndiaTimes - Published





US opens 2.5 lakh visa slots, Delhi wait drops to 37 days from 542 last week; Kolkata, Mumbai & Chennai also see drop

The wait time for Indians seeking US visas has significantly reduced, with Delhi experiencing the biggest drop from 542 days to just 37 days for B1/B2 visa interview appointments. Other consulates have..




IndiaTimes - Published





Commercial LPG refills costlier by Rs 101 after second hike in a month

The government on Wednesday raised the price of commercial LPG refills by Rs 101, the second increase in a month that is bound to impact the margins of sweetmeat shops and small eateries during the..




IndiaTimes - Published





Best game of the tournament? - South Africa beat Pakistan in thriller

South Africa cling on to beat Pakistan by one wicket in the closest game of the World Cup so far at the M.A. Chidambaram stadium in Chennai, India.




BBC Sport - Published





'What a catch!' - Rauf's stunning one-handed catch for Pakistan

Pakistan's Haris Rauf takes stunning catch off his own bowling to dismiss Lungi Ngidi and leave South Africa three down during the Cricket World Cup match in Chennai, India.




BBC Sport - Published





De Kock smashes four fours off Shaheen's first over

Quinton de Kock strikes four boundaries off Shaheen Afridi before losing his wicket soon after in the chase of 271 against Pakistan in the Cricket World Cup game in Chennai, India.




BBC Sport - Published





Best shots as Shakeel hits half-century for Pakistan

Watch best shots from Pakistan batter Saud Shakeel's well-constructed 52 against South Africa in Chennai, India.




BBC Sport - Published





Coetzee celebrates wildly after removing Rizwan

South Africa's Gerald Coetzee removes Pakistan batter Muhammad Rizwan for 31 in his first over in the World Cup match at the M. A. Chidambaram Stadium, Chennai.




BBC Sport - Published





Jansen removes Shafique for South Africa's first wicket

Marco Jansen removes Pakistan opener Abdullah Shafique for nine as South Africa claim early wicket in the Cricket World Cup encounter in Chennai, India.




BBC Sport - Published





India needs to overcome challenges to fully establish its maritime presence, says President Murmu

President Droupadi Murmu of India highlighted the challenges faced by Chennai in fully exploiting its maritime potential. She mentioned the need to address infrastructural and operational challenges in..




IndiaTimes - Published





Got holiday plans? Paws first

S Sangeetha's pet grooming hobby led her to create a cage-free dog boarding facility called Barkers' Billet in Chennai. The facility has become one of the most sought-after boarding facilities in the..




IndiaTimes - Published





'Petrol bomb' fuels governor-government hostility in Tamil Nadu

A dispute between the government and the governor's office in Chennai escalated after two crude bombs were thrown at the Raj Bhavan gates. The governor's office accused the police of not registering..




IndiaTimes - Published





Afghanistan claim historic win over Pakistan

Watch highlights as Afghanistan beat Pakistan for the first time in one day cricket with an eight-wicket victory in Chennai at the Cricket World Cup.




BBC Sport - Published





Afghanistan stun Pakistan in World Cup thriller

Afghanistan secure highest ever run chase in one-day international cricket with a stunning eight-wicket win over Pakistan in Chennai.




BBC Sport - Published





Gurbaz leads charge for Afghanistan with 50

Watch the best shots of Rahmanullah Gurbaz's 50 for Afghanistan against Pakistan in Chennai at the Cricket World Cup.




BBC Sport - Published





Watch the best shots of Abdullah's 50

Watch the best shots of Abdullah Shafique's 50 for Pakistan against Afghanistan in Chennai at the Cricket World Cup.




BBC Sport - Published





Abdullah hits Mujeeb for six and four as Pakistan reach 50

Abdullah Shafique hits Mujeeb Ur Rahman for a six and four from consecutive balls as Pakistan reach 50 against Afghanistan during their Cricket World Cup game in Chennai.




BBC Sport - Published





Breaking Bad? Gujarat chemical engineer arrested

A former pharma employee and chemical engineer from Surat has been arrested in Aurangabad for running a narcotics empire. The police and revenue intelligence agencies seized 23,000 liters of chemicals..




IndiaTimes - Published





NZ maintain perfect start by thrashing Afghanistan

Watch the highlights as New Zealand continue their 100% record at the World Cup with a thumping 149-run win over Afghanistan in Chennai.




BBC Sport - Published





NZ thrash Afghanistan to remain unbeaten in World Cup

New Zealand remain unbeaten in the World Cup after beating Afghanistan by 149 runs in Chennai.




BBC Sport - Published





NZ's Santner takes 'astonishing' running catch

New Zealand's Mitchell Santner takes a stunning diving catch to dismiss Afghanistan captain Hashmatullah Shahidi in the ICC Cricket World Cup 2023 match in Chennai.




BBC Sport - Published





Afghanistan drop four New Zealand chances

Watch as Afghanistan's fielders drop four catches against New Zealand in their 2023 ICC Cricket World Cup match in Chennai.




BBC Sport - Published





NZ beat Bangladesh to maintain perfect start

Watch highlights as New Zealand continue their perfect start to their ICC Cricket World Cup 2023 campaign with an eight-wicket victory over Bangladesh in Chennai.




BBC Sport - Published





Williamson stars on return as NZ beat Bangladesh

Kane Williamson retires hurt after scoring 78 on his return as New Zealand beat Bangladesh by eight wickets in Chennai.




BBC Sport - Published





Williamson suffers freak hand injury on NZ return

New Zealand captain Kane Williamson retires hurt on 78 in his first appearance in seven months against Bangladesh in Chennai.




BBC Sport - Published





Das makes brilliant boundary stop to deny Mitchell six

Bangladesh's Liton Das makes a superb stop on the boundary to deny New Zealand's Daryl Mitchell a six in the ICC Cricket World Cup 2023 match in Chennai.




BBC Sport - Published





Bangladesh remove Ravindra early

New Zealand batter Rachin Ravindra is dismissed on nine by Bangladesh bowler Mustafizur Rahman in the ICC Cricket World Cup 2023 match in Chennai.




BBC Sport - Published





'What a start!' - NZ's Boult takes wicket with first ball

New Zealand bowler Trent Boult takes the wicket of Bangladesh batter Liton Das with the first ball of the match in the ICC World Cup 2023 match in Chennai.




BBC Sport - Published





Australia reduce India to 2-3

India fall to 2-3 in their chase of 200 as they lose Ishan Kishan, Rohit Sharma and Shreyas Iyer inside the first two overs in their World Cup match against Australia in Chennai.




BBC Sport - Published





'Jadeja is on fire' - spinner takes three quick wickets

India's Ravindra Jadeja removes Steve Smith, Marnus Labuschagne and Alex Carey in quick succession as Australia lose three wickets for nine runs in their World Cup match in Chennai.




BBC Sport - Published





'Kohli comes to the party' with brilliant catch to remove Marsh

India's Virat Kohli makes a fine catch at first slip to remove Australia opener Mitchell Marsh in their World Cup match in Chennai.




BBC Sport - Published





HC confirms conviction of 269 officials in 1992 Tamil Nadu brutality

Thirty-one years after 18 women were raped in Vachathi tribal village, in Tamil Nadu's Dharmapuri district, the Madras high court confirmed on Friday the conviction of all 269 government officials..




IndiaTimes - Published





MS Swaminathan, who brought food security to India, dead

Geneticist MS Swaminathan who led India's push in the 1960s to become grain surplus, promoting the use of hybrid varieties and chemical fertilisers as the need of the hour, passed away at his..




IndiaTimes - Published





My appa knew the power of women with knowledge

"Your appa changed our lives." Those voices of women farmers I met on Wednesday in a Villupuram village 150km from Chennai have been echoing in my mind. More than 90% of the farmers in that village..




IndiaTimes - Published





Swaminathan driving force behind Green Revolution, guided nation towards achieving food security: Union ministers

MS Swaminathan was the driving force behind India's Green Revolution and his contribution in the field of the agriculture sector guided the nation towards achieving food security, senior Union..




IndiaTimes - Published





Swaminathan brought positive change to agriculture, farmers and food security: Rakesh Tikait

"This country will always remember his contribution to the positive changes to the condition of Indian agriculture and farmers, and for food security. We will all continue this fight for your ideas..




IndiaTimes - Published