Iftar
Meal after fasting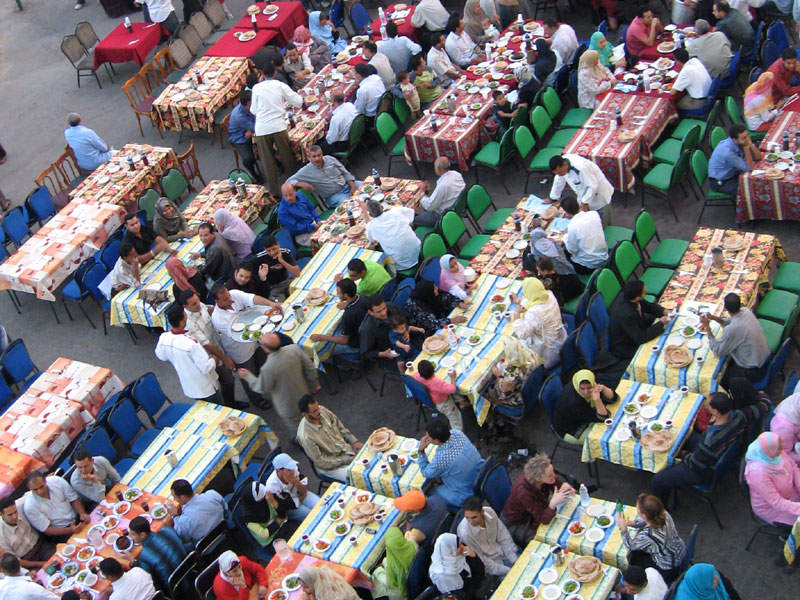 Iftar, also known as ftoor, is the evening meal with which Muslims end their daily Ramadan fast at sunset. They break their fast at the time of the call to prayer for the evening prayer. This is their second meal of the day; the daily fast during Ramadan begins immediately after the pre-dawn meal of suhur and continues during the daylight hours, ending with sunset with the evening meal of iftar.


After viral video, Rakesh Tikait responds to Iftar gathering at protest site

BKU spokesperson Rakesh Tikait refuted the allegation that farmers violated COVID-19 protocols at Iftar. Reacting to the viral video, Tikait mentioned, "People were sitting at a distance from each..
Credit: HT Digital Content Duration: 01:15
Published
Ramzan 2021: Dates in high demand in Kashmir

People in Kashmir valley are purchasing dates in large quantities as the holy month of Ramzan began last week. Dates are mostly consumed during Iftar (breaking time of fast). Rich in protein, dates..
Credit: ANI Duration: 01:45
Published
You Might Like