Park Geun-hye
Eighteenth President of South Korea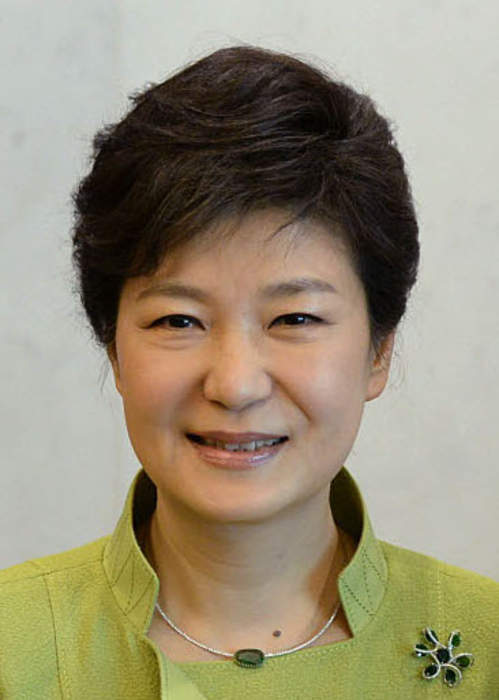 Park Geun-hye is a former South Korean politician who served as President of South Korea from 2013 until 2017 when she was impeached and later convicted on related corruption charges. Park was the first woman to be President of South Korea and also the first female president popularly elected as head of state in East Asia. She was also the first South Korean president to be born after the founding of First Republic of Korea. Her father, Park Chung-hee, was the President of South Korea from 1963 to 1979, serving five consecutive terms after he seized power in 1961.


Samsung head jailed for bribery, corruption

Jay Y Lee has been found guilty of bribery and embezzlement in connection with the corruption scandal that brought down the former president, Park Geun-Hye, who was jailed in 2017.
Credit: Al Jazeera STUDIO Duration: 02:00
Published
S.Korea court upholds jail for ex-president Park

South Korea's top court upheld on Thursday a 20-year jail sentence for former President Park Geun-hye on graft charges that led to her downfall, bringing an end to the legal process and so for the..
Credit: Reuters Studio Duration: 01:19
Published
You Might Like
Search this site and the web: