United States Secret Service
U.S. federal law enforcement agency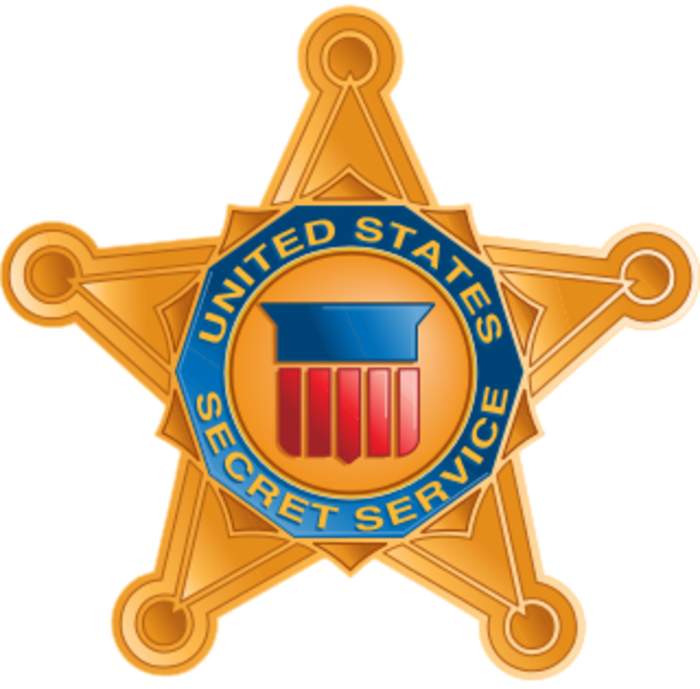 The United States Secret Service is a federal law enforcement agency under the Department of Homeland Security charged with conducting criminal investigations and protecting U.S. political leaders, their families, and visiting heads of state or government. Until 2003, the Secret Service was part of the Department of the Treasury, as the agency was founded in 1865 to combat the then-widespread counterfeiting of U.S. currency.


You Might Like
US vice president in car accident which Secret Service initially described as 'mechanical failure'
US vice president Kamala Harris was involved in a car accident that was initially reported to Secret Service chiefs as a "mechanical failure" - though the vehicle hit a kerb and she was transferred to..
Sky News - Published
Donald Trump Fought Secret Service to Lead Rioters to Capitol
Donald Trump was not only in on the January 6th insurrection, he wanted to lead the insurrectionists to the Capitol, and when the Secret Service refused to drive him there, Trump tried to grab the..
TMZ.com - Published
'I'm the effing president': White House aide describes Trump's anger at Secret Service on January 6th
Donald Trump tried to grab the steering wheel from a US Secret Service agent when told he would not be taken to the US Capitol during the riots, a former White House aide told the January 6th hearing.
Sky News - Published
Protester Tackled by Cops, Shouted at POTUS' L.A. Motorcade
A woman armed with a bullhorn got dangerously close to President Biden's motorcade until cops and Secret Service agents took her down ... HARD!!! The protester marched right into the closed L.A. street..
TMZ.com - Published
Bulletproof Backpack Sales Spike in Wake of Texas School Shooting
Parents are doing anything to keep their kids safe on the heels of another school mass shooting -- and that means an all-new run on bulletproof backpacks. Former Secret Service agent, Mike De Geus, is..
TMZ.com - Published
White House Downplayed Dog Bites Involving Major, Secret Service Pissed
President Biden's dog, Major, was involved in a "minor" biting incident -- so claimed the White House -- but some angry Secret Service agents are calling BS. You'll recall, Press Secretary Jen Psaki..
TMZ.com - Published
Jill Biden's Secret Service Detail Offered Gifts from Alleged Fake Feds
Members of Jill Biden's security detail are under investigation after they were offered lavish gifts from 2 men allegedly posing as federal agents ... and prosecutors say those gifts included firearms..
TMZ.com - Published
VP Kamala Harris' Husband Evacuated Due to Bomb Threat at High School
Second Gentleman Doug Emhoff is getting an up-close look at his Secret Service agents in crunch time -- a bomb threat in Washington D.C. forced them to whisk VP Kamala Harris' husband to safety...
TMZ.com - Published
Hunter Biden Renting in Malibu with Secret Service in Tow
Hunter Biden has made a big move ... to a Southern California beach town riddled with celebs ... aka Malibu -- TMZ has learned. Biden is renting a 3,000 square foot, 4-bedroom, 2.5-bath home about a..
TMZ.com - Published
Biden & Harris Surprise Diners with Unannounced Visit to D.C. Restaurant
So POTUS, FLOTUS, the VP and the Second Gentleman all walk into a bar ... much to the delight of a bunch of stunned patrons. President Biden and his wife, Jill -- flanked by Kamala Harris, her husband,..
TMZ.com - Published
Barack Obama Jokes Sasha & Malia Have 'PTSD' from Secret Service
Barack Obama says his daughters have probably been scared straight when it comes to public service ... and it's due to the "PTSD" they experienced as White House kids. The former President did James..
TMZ.com - Published