Massachusetts Institute of Technology
University in Massachusetts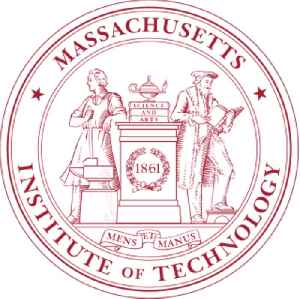 Massachusetts Institute of Technology (MIT) is a private research university in Cambridge, Massachusetts. The Institute is a land-grant, sea-grant, and space-grant university, with an urban campus that extends more than a mile (1.6 km) alongside the Charles River. The Institute also encompasses a number of major off-campus facilities such as the MIT Lincoln Laboratory, the Bates Center, and the Haystack Observatory, as well as affiliated laboratories such as the Broad and Whitehead Institutes. Founded in 1861 in response to the increasing industrialization of the United States, MIT adopted a European polytechnic university model and stressed laboratory instruction in applied science and engineering. It has since played a key role in the development of many aspects of modern science, engineering, mathematics, and technology, and is widely known for its innovation and academic strength, making it one of the most prestigious institutions of higher learning in the world.


Abhijit Banerjee is tenth person of Indian-origin to win Nobel Prize, here are the other nine
The 58-year-old Kolkata-born economist is currently the Ford Foundation International Professor of Economics at Massachusetts Institute of Technology
DNA - Published
First thing Abhijit Banerjee did after learning of Nobel Prize win? He went back to sleep
"It's been an entire family enterprise in a sense, between research and working at MIT," Banerjee said.
DNA - Published
Second-ever woman Nobel Econ winner hopes to be role model for others
U.S.-based economists Abhijit Banerjee, Esther Duflo and Michael Kremer won the 2019 Nobel Economics Prize on Monday for work fighting poverty that has helped millions of children by favoring practical..
Credit: Reuters Studio Duration: 01:36Published
Nobel Econ winners 'excited' about their work
The winners of the 2019 Nobel Prize in Economics say they are excited about the work they are doing and they hope that their work inspires policy based on evidence and hard thinking. Rough Cut (no..
Credit: Reuters Studio Duration: 02:25Published
Indian-American MIT Prof Abhijit Banerjee and wife Esther Duflo win Nobel in Economics
Indian-American Abhijit Banerjee, who won the 2019 Nobel Prize for Economics jointly with his wife Esther Duflo and another economist Michael Kremer, is currently the Ford Foundation International..
IndiaTimes - Published
Stuti Khandwala, who cracked NEET, JEE Main, AIIMS and JIPMER, chooses research on mental illness at MIT
"I have secured a 90 percent scholarship offer from MIT, I will finally be doing research there for the next four years. I want to do research in mental illness so that I can work for the country's..
DNA - Published
Surat's Stuti Khandwala cracks NEET, JIPMER, AIIMS and JEE, takes up 90% scholarship offer at MIT
Stuti had earlier scored 98.8% in her Class 12 CBSE Board Exams to top the Science stream from Rajasthan.
DNA - Published
Risky partner: Top U.S. universities took funds from Chinese firm tied to Xinjiang security
The Massachusetts Institute of Technology and at least one other university have research partnerships with a Chinese artificial intelligence company that has business ties with police in China's..
Reuters - Published
You Might Like