Punjab National Bank
Indian multinational bank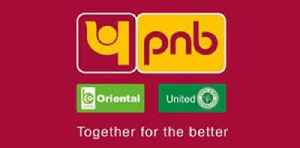 Punjab National Bank (PNB) is a Banking and Financial service bank owned by the Government of India with its headquarters is in New Delhi, India. The bank was founded in 1894. It is the second largest public sector bank (PSB) in India, both in terms of business and its network. The bank has over 115 million customers, 11,000+ branches and 13,000+ ATMs post merger with United Bank of India and Oriental Bank of Commerce, effective from 1 April, 2020.


Can't freeze assets of ex-MD of PNB in Nirav scam: SC
A bench of Justices R F Nariman, S Ravindra Bhat and V Ramasubramanian in a recent order said the powers under Sections 241, 337 and 339 of the Companies Act could not be utilised to attach assets of..
IndiaTimes - Published
Amarnath Yatra to begin on June 23, to last 42 days this year
The registration for the yatra will begin from April 1 through 442 designated branches of PNB, J&K Bank and YES Bank, located in 32 states and UTs.
DNA - Published
Man earning Rs 7,000 gets tax notice to explain Rs 134cr transactions
He says an even bigger shock awaited him when he began his own investigation into the firm — it led him to a few steps from the offices of fugitive jeweller Mehul Choksi and his nephew Nirav Modi,..
IndiaTimes - Published
PNB case: Fugitive diamantaire Nirav Modi remanded to custody until 17th October by UK court
The businessman appeared for his remand hearing from his prison in Southwest London via videolink before Westminster Magistrates' Court on Thursday.
DNA - Published
Interpol issues red corner notice to Nirav Modi's brother
Interpol has issued a red corner notice (RCN) against Nehal Modi, a Belgian citizen and step brother of fugitive diamond trader Nirav Modi on the request of the Enforcement Directorate. The ED..
IndiaTimes - Published
SBI, PNB, Bank of Baroda under ED scrutiny in Ratul Puri bank fraud case
IndiaTimes - Published
PNB scam: Enforcement Directorate attaches Mehul Choksi's Dubai assets worth Rs 24.8 cr
The agency has seized three commercial properties in Dubai, valuables, a Mercedes Benz E280 and fixed deposit account controlled by accused Choksi
DNA - Published
ED attaches Mehul Choksi's assets, cars worth 25 crore
Mehul Choksi defrauded Punjab National Bank (PNB) worth Rs 6,100 crore through fraudulent transactions and letters of credit. The total attachment of properties is collectively worth Rs 2,500 crore...
IndiaTimes - Published
'Sandesara loan fraud bigger than PNB scam': Enforcement Directorate
ED suspects brothers Nitin Sandesara and Chetan Sandesara could be hiding in Nigeria.
DNA - Published
'Cannot leave Antigua, CBI-ED can come and question me here': Mehul Choksi 'willing to cooperate' in PNB scam probe
Choksi said he has submitted an affidavit in the High Court of Judicature at Bombay, with details of his diseases and said he left the country not to flee but for medical treatment.
DNA - Published
PNB fraud case: UK High Court denies bail to Nirav Modi, to stay in jail
Modi has already been denied bail at three previous attempts at Westminster Magistrates' Court in London, as the judge ruled there was "substantial risk" that he would fail to surrender and deemed the..
DNA - Published