Government
System or group of people governing an organized community, often a state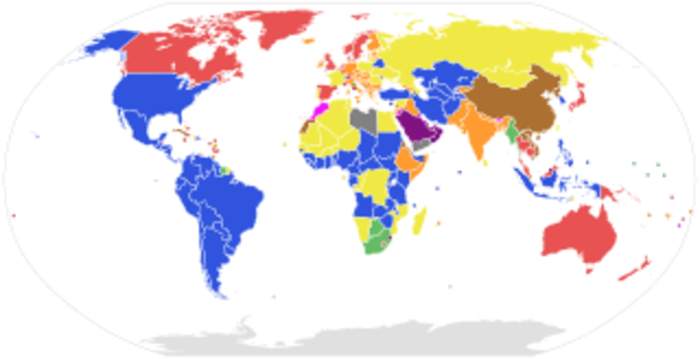 A government is the system or group of people governing an organized community, generally a state.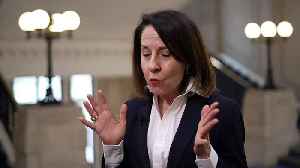 Liz Kendall: Govt have 'dithered and delayed' over NHS

The shadow social care minister says "it is staggering that it has taken the Conservatives so long to get round the table" to do a deal with NHS unions. Liz Kendall says the government hasn't got a..
Credit: ODN Duration: 01:22
Published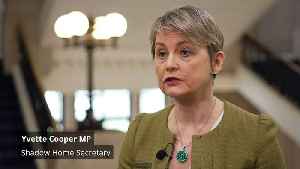 Labour: Govt's immigration bill will make problems worse

Shadow Home Secretary Yvette Cooper accuses the government of not having a procedure in place for returning migrants from the UK as set out in the migrants bill brought to the Commons on Tuesday. She..
Credit: ODN Duration: 00:44
Published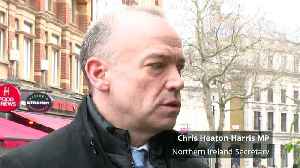 Govt defends rejecting asylum for small boat arrivals

Northern Ireland Secretary Chris Heaton-Harris has defended proposals for new legislation to reject asylum claims for migrants who have entered the UK illegally, saying the existing law "has been..
Credit: ODN Duration: 00:34
Published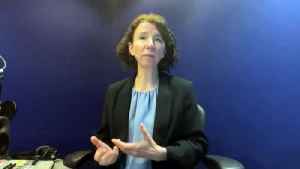 Labour on Hancock: Govt chose not to act

Labour Party chair Annelise Dodds says the government was "aware of the evidence and chose not to act" over the discharging of elderly patients from Covid hospital wards into care homes, as she..
Credit: ODN Duration: 01:16
Published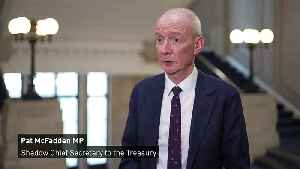 Labour: Govt doing the right thing with Windsor Framework

Shadow Chief Secretary to the Treasury Pat McFadden say the Labour Party will support the prime minister's Windsor Framework saying "when the government is doing the right thing" it is "right the..
Credit: ODN Duration: 00:41
Published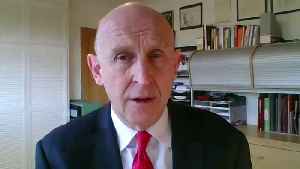 Labour: Govt needs to support Ukraine against fresh attack

Shadow Defence Secretary John Healey has called on the government to support Ukraine through the "fresh Russian onslaught", as well as reboot Britain's own defence plan and budget. Report by Alibhaiz...
Credit: ODN Duration: 01:24
Published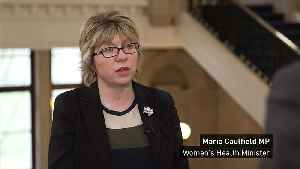 Govt announces women to get year's supply of HRT for £20

Women's Health Minister Maria Caulfield has announced women in England will be able to access cheaper hormone replacement therapy (HRT) for menopause through a new prescription prepayment certificate..
Credit: ODN Duration: 01:30
Published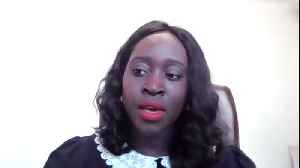 Labour: Govt has to shoulder the blame for council tax rise

Shadow Exchequer Secretary to the Treasury Abena Oppong-Asare says the government has to shoulder the blame after the County Councils Network warned of a rise in council tax by £100 per annum from..
Credit: ODN Duration: 01:35
Published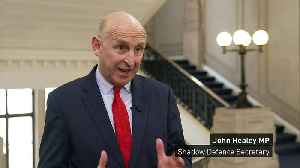 Labour on Govt reshuffle: Another day of Tory turmoil

Labour's John Healey says "it's another Tory turmoil day" as Rishi Sunak is planning a Cabinet reshuffle as the investigation into Dominic Raab's conduct continues. The Shadow Defence Secretary also..
Credit: ODN Duration: 00:35
Published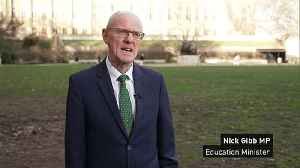 'Unions expressing views to members is unhelpful', says Govt

The education minister says that it is "disappointing" that the NEU has decided to go ahead with teachers strikes, adding "unions are expressing views to their membership and I think that it is..
Credit: ODN Duration: 01:16
Published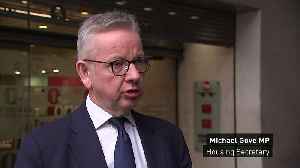 Gove admits Govt failings on Grenfell

Housing Secretary Michael Gove has acknowledged "faulty and ambiguous" Government guidance allowed the Grenfell Tower tragedy to occur, as he imposes a new deadline for action on unsafe tower..
Credit: ODN Duration: 00:49
Published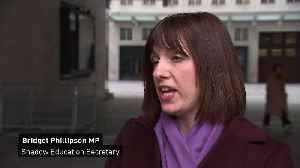 Labour pressure Govt over unsafe schools

Labour saying they will force the government to publish data on unsafe schools after ministers dropped plans to release figures regarding schools at risk of collapse. Report by Etemadil. Like us on..
Credit: ODN Duration: 00:32
Published
You Might Like



Ramp to ramp transfer of flyers: GoFirst 'violated rules', Govt says won't operate flights in Delhi for 2 hours on April 1

Doing ramp-to-ramp transfer of passengers - in alleged violation of rules - at Delhi Airport has earned GoFirst the ire of aviation authorities. Aviation secretary Rajiv Bansal has ordered the airline..




IndiaTimes - Published





SC order on EC appointments being examined, appropriate action will be taken: Govt




IndiaTimes - Published





Govt defends move to introduce new ballistic helmets for Sikh soldiers

Defending the move to introduce new ballistic helmets for Sikh soldiers, the government on Friday said the safety of troops deployed in security duties was "paramount" and "all-round..




IndiaTimes - Published





Govt makes room for persons with disability to get Unique ID certificate from treating hospital




IndiaTimes - Published





1, 791 kg heroin seized in 2022: Govt to Lok Sabha




IndiaTimes - Published





Naxalite violence down by 77%, Govt tells Lok Sabha




IndiaTimes - Published




Govt sets up committee of secretaries to fast-track infrastructure projects along the China front

The government has now set-up a committee of secretaries to fast-track infrastructure projects in the form of roads, tunnels and bridges along the northern borders with China amidst the continuing..




IndiaTimes - Published





Govt, judiciary working as team; some actors trying to portray conflict between two: Kiren Rijiju

The government and the Judiciary are working as a team but some "actors in the society" are trying to portray that there is a misunderstanding or conflict between the two, law minister Kiren Rijiju..




IndiaTimes - Published





'Senseless noise': Govt sources on Cong's swipe at PM's photo gifted to him at India-Aus match

A day after the Congress took a swipe over Prime Minister Narendra Modi being gifted a photo of himself ahead of the India-Australia Test match, government sources on Friday dismissed it as "senseless..




IndiaTimes - Published





Govt suspends FCRA licence of think-tank Centre for Policy Research

CPR -- which has had former Prime Minister Manmohan Singh and former Chief Justice of India Y V Chandrachud on its governing board -- has lately been under the scrutiny of the Income-Tax department for..




IndiaTimes - Published





Govt rejects politically biased comments on G20 Finance Ministers' Chair's Summary: Sources




IndiaTimes - Published





'Lacklustre': Govt plans to tackle sewage spills on beaches criticised for 'repeating' past mistakes

The government has been accused of going round in circles in its attempt to stop sewage pouring into England's rivers and seaside.




Sky News - Published





Debunked as false news: Govt ban on ChatGPT, Turkey quake toll 50k




IndiaTimes - Published





Govt declares Pakistan-based Rinda 'individual terrorist' under UAPA




IndiaTimes - Published





Govt bans Jammu and Kashmir Ghaznavi Force for terror acts

The Jammu and Kashmir Ghaznavi Force (JKGF), which has been formed with cadres from terrorist organisations such as the Lashkar-e-Taiba and Jaish-e-Mohammed, was on Friday banned under the stringent..




IndiaTimes - Published





Mark February 14 as 'Cow Hug Day': Govt body




IndiaTimes - Published





Govt has failed to provide jobs or to bring back black money: Opposition




IndiaTimes - Published





United Opposition plans to take on Govt in Parliament on Adani issue

While chairs in both houses disallowed the demands from the opposition, Lok Sabha and Rajya Sabha were adjourned minutes after they opened in the morning and again at 2 pm in the post-lunch session.




IndiaTimes - Published





PM Modi undertook 21 trips abroad since 2019, over Rs 22.76cr spent on these visits: Govt

Prime Minister Narendra Modi has undertaken 21 trips abroad since 2019 and over Rs 22.76 crore was spent on these visits, the government said on Thursday. The President undertook eight trips abroad and..




IndiaTimes - Published





Govt in Supreme Court for open-court hearing of review of Benami law judgment

The SC agreed to consider the Centre's submissions for an open court hearing of its plea seeking review of the judgment by which several provisions of the Benami Transactions (Prohibition) Amendment..




IndiaTimes - Published





PM CARES Fund not controlled by Govt, RTI act does not apply: Centre to Delhi High Court

The PM CARES Fund was established on April 1, 2020, to accept donations for emergencies like the COVID-19 pandemic.




DNA - Published





Govt took concrete steps to deal with infrastructure development challenges: President Murmu




IndiaTimes - Published





Govt sets March 1 deadline for TV channels to report obligatory public service content

The information and broadcasting ministry has advised private TV channels to report their obligatory public service broadcasting content to the government with effect from March 1. Though the..




IndiaTimes - Published





Govt brainstorms social media policy to woo people

In the build up to next year's Lok Sabha election, the government has asked ministers and departments to send out messages and details of government initiatives focused on different targeted..




IndiaTimes - Published





Govt refuses to deny reports that HS2 may not run to London Euston until 2038... if at all

The government has refused to deny reports that HS2 may not run to Euston until 2038 - if it ever reaches there at all.




Sky News - Published





Govt's decision to reject £1.2bn cross-Channel power cable project overturned by High Court

The government's decision to reject plans for a £1.2bn cross-Channel power cable project has been overturned by the High Court.




Sky News - Published





Govt 'intimidating' judiciary with view to 'capture' it: Congress on Rijiju's letter to CJI

The Congress on Monday accused the government of "intimidating" the judiciary in a bid to "capture" it, after Law Minister Kiren Rijiju wrote to Chief Justice of India D Y Chandrachud suggesting the..




IndiaTimes - Published





Govt writes to CJI, wants its representatives on Supreme Court collegium

Law minister Kiren Rijiju's letter to the CJI is the latest in the series of criticism by constitutional authorities, including the Vice-President and Lok Sabha Speaker, who have also accused the SC of..




IndiaTimes - Published





Covid wrap: Govt panel for Covovax jab as heterologous booster dose; worry in China over post-holiday surge among elderly




IndiaTimes - Published





All Omicron variants in air, but no rise in mortality: Govt survey

A community-based surveillance conducted by the government has found that all Omicron variants - from BA.2 and XBB to BQ.1 and their respective sub-lineages — are circulating in the country. However,..




IndiaTimes - Published





Govt plans to move patients stuck in hospital to care homes - but will not discuss this year's NHS pay

A new NHS winter care package is set to be unveiled by the government to move patients stuck in hospital to care homes.




Sky News - Published





Govt bans PAFF, a proxy of Jaish-e-Mohammed; declares LeT man as individual terrorist




IndiaTimes - Published





Govt's 'Act East policy' has borne fruit in NE: Amit Shah

Addressing a large gathering at Moirang in Manipur, Shah said: "Congress coined the term 'look east' and hence kept on only looking…. but the Narendra Modi government has adopted the 'Act..




IndiaTimes - Published





Govt bans TRF, designates LeT launching commander Mohammed Amin as terrorist




IndiaTimes - Published





Govt proposes self regulatory mechanism, due diligence for online gaming cos

The government has proposed a self-regulatory mechanism, mandatory verification of players and physical Indian address for online gaming companies, according to the draft online gaming rules published..




IndiaTimes - Published





Govt mishandled foreign policy, it has brought China, Pakistan together: Rahul Gandhi

Congress leader Rahul Gandhi on Saturday alleged that China and Pakistan have come together and said this is a very dangerous thing that has happened because the government "mishandled" foreign policy...




IndiaTimes - Published





Govt has initiated process for co-operative policy: Amit Shah

Union minister of cooperation Amit Shah on Friday said the government has initiated the process to come out with a co-operative policy for the country. "There is also a plan to set up a cooperative..




IndiaTimes - Published





Winter session of Parliament: Govt plans to introduce 16 bills

The government plans to introduce 16 bills during 17 sittings in the session, while the Congress will seek to corner the government over a host of issues including the situation on the border with..




IndiaTimes - Published





Govt approves project to tackle real-time maritime threats

The government has approved a major National Maritime Domain Awareness (NMDA) project, even as the Navy keeps an eagle-eye on the expanding Chinese naval activities in the Indian Ocean Region. The..




IndiaTimes - Published





Govt plans to introduce 16 new bills in upcoming winter session of Parliament

The government has planned to introduce 16 new bills, including the one which seeks to increase accountability and reform electoral process in multi-state cooperative societies, in the Winter Session..




IndiaTimes - Published





Govt plans penalty of up to  Rs500cr for data breach

The government on Friday released the draft personal data protection bill, seeking to provide a framework for a strict user-consent regime for data processing, along with a penalty of up to Rs 500..




IndiaTimes - Published





Govt extends tenure of ED director Sanjay Kumar Mishra by one year

The government on Thursday extended the tenure of Enforcement Directorate director Sanjay Kumar Mishra by one year. Mishra is a 1984-batch Indian Revenue Service (IRS) officer of the Income Tax (IT)..




IndiaTimes - Published





SKM plan to revive the farmers' movement over Govt's unfulfilled promises




IndiaTimes - Published





Per capita income in real terms grew by 33.4% in 8 years since NFSA: Govt




IndiaTimes - Published





Welcome UK court order, will continue bid to get Nirav extradited: Govt




IndiaTimes - Published





Jana Gana & Vande Mataram 'stand on same level': Govt in HC

The Centre has told the Delhi high court that the national anthem 'Jana Gana Mana' and the national song 'Vande Mataram' "stand on the same level" and citizens should show equal respect to..




IndiaTimes - Published





Govt withdraws additional accommodation in Delhi or other city for officers posted in North East




IndiaTimes - Published





Govt asks CJI Lalit to name successor: Sources

The government has written to Chief Justice of India Uday Umesh Lalit to name his successor, sources said on Friday. The letter was sent this morning, they said. Justice Lalit retires as the CJI on..




IndiaTimes - Published





Govt withdraws special benefits for IAS & IPS officers serving in NE




IndiaTimes - Published





'Verify job offers': Govt issues advisory after Myanmar scam




IndiaTimes - Published