How a Kolkata-born Stanford professor & other scientists triumphed in a battle against free speech censorship in United States

Tuesday, 12 September 2023
Jay Bhattacharya, a Kolkata-born professor at Stanford University, and his fellow scientists have won a landmark legal victory in a free speech censorship case against the US government. The case began when Bhattacharya and his colleagues published The Great Barrington Declaration during the peak of the Covid pandemic, advocating for an end to economic lockdowns.
You Might Like
💡 newsR Knowledge: Other News Mentions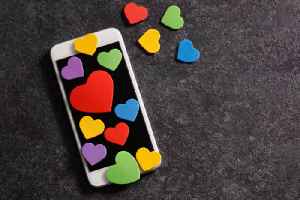 5 Sanity-Saving Tips for Arguing on the Internet

5 Sanity-Saving Tips , for Arguing on the Internet. 1. , Practice Empathy. A good way to do this is to ask a person with an opposing viewpoint to explain their stance. You'll gain a sense of why they hold their opinion. 2, Don't post when you're in a bad mood. Prevent downward spirals. Don't participate in toxic discussions. Nothing good will come out of it, Dr. Jure Leskovec, Stanford University, via 'The New York Times'. 3. , Pay close attention to language. When a person uses "we" rather than "I" to explain their opinion, it can "indicate a diluted sense of group responsibility for the view." Such people are more difficult to persuade. 4. , Put a limit on replies. Studies have found that more than three replies amount to a waste of effort in terms of actually changing someone's mind. 5. , Take your time before posting. Experts recommend taking a breath and considering the intention of your post. Is it meant to help or something else?
Credit: Wibbitz Top Stories Duration: 01:30
Published
Related videos from verified sources
Related news from verified sources