Nations grappling with use of black money in polls, electoral bonds scheme aimed at eradicating it: Centre to Supreme Court

Wednesday, 1 November 2023
The Indian government has defended the use of electoral bonds to tackle the issue of black money in elections. The Solicitor General argued that the scheme was a conscious attempt to eradicate unclean money from the electoral process. He highlighted the government's efforts to digitize payments and crack down on shell companies. The Supreme Court is currently hearing arguments challenging the validity of the electoral bonds scheme. Critics argue that the scheme benefits the ruling party and undermines transparency in political funding. The hearing will continue on Thursday.
You Might Like
💡 newsR Knowledge: Other News Mentions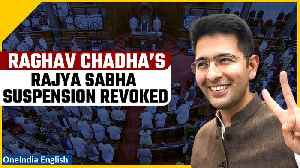 AAP MP Raghav Chadha's suspension revoked by Rajya Sabha Chairman | Oneindia News

AAP MP Raghav Chadha says "On 11th August, I was suspended from the Rajya Sabha. I went to the Supreme Court for the revocation of my suspension. Supreme Court took cognizance of this and now my suspension has been revoked after 115 days...I am happy that my suspension has been roved and I want to thank the Supreme Court and Rajya Sabha Chairman Jagdeep Dhankhar..." #RaghavChadha #RajyaSabha #RaghavChadhaSuspensionRevoked #AAP #RaghavChadhaNews #RaghavChadhaSuspensionNews ~HT.178~PR.152~ED.194~GR.125~
Credit: Oneindia Duration: 02:28
Published
Related videos from verified sources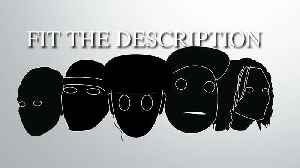 Fit The Description ep67 Money is Power

Welcome back to Fit The Description where various black men come together and have discussions from various black men's perspectives and in this episode we start by addressing our YouTube..
Credit: Rumble Duration: 47:00
Published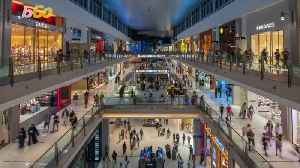 How to Get the Best Deals Not Just on Black Friday But Beyond!

Tis the season for holiday shopping! Here are some ways to get the best Black Friday and Cyber Monday deals. You can make money while spending money if you use the right credit cards. Some offer cash..
Credit: Buzz60 Duration: 00:47
Published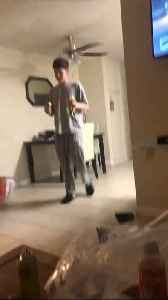 Free Listo

Purp$ https://linktr.ee/YungPurps?fbclid=PAAaZhKw7gA64bgFmCsI7n6B5E7c41xQOj-ZxJk2BlXiZSSl9QLXsCgBxm9G8_aem_AYHwkf1uQnOrPXvxfDtfyHzTSaDlVew6gkeeXwIbqjuqmMIhADDDqc_H7IptkfO1JB8 #freedom #brother #listo..
Credit: Rumble Duration: 00:05
Published
Related news from verified sources