Delhi Air Pollution: Thick veil of smog over Delhi; AQI continues in 'severe' category

Thursday, 16 November 2023 ()
The air quality at 7 am in Bawana was recorded at 442, RK Puram was 418 in Jahangirpuri it was 441 in Dwarka, 416 in Alipur 415, in Anand Vihar 412.
Video Credit: AFP English - Published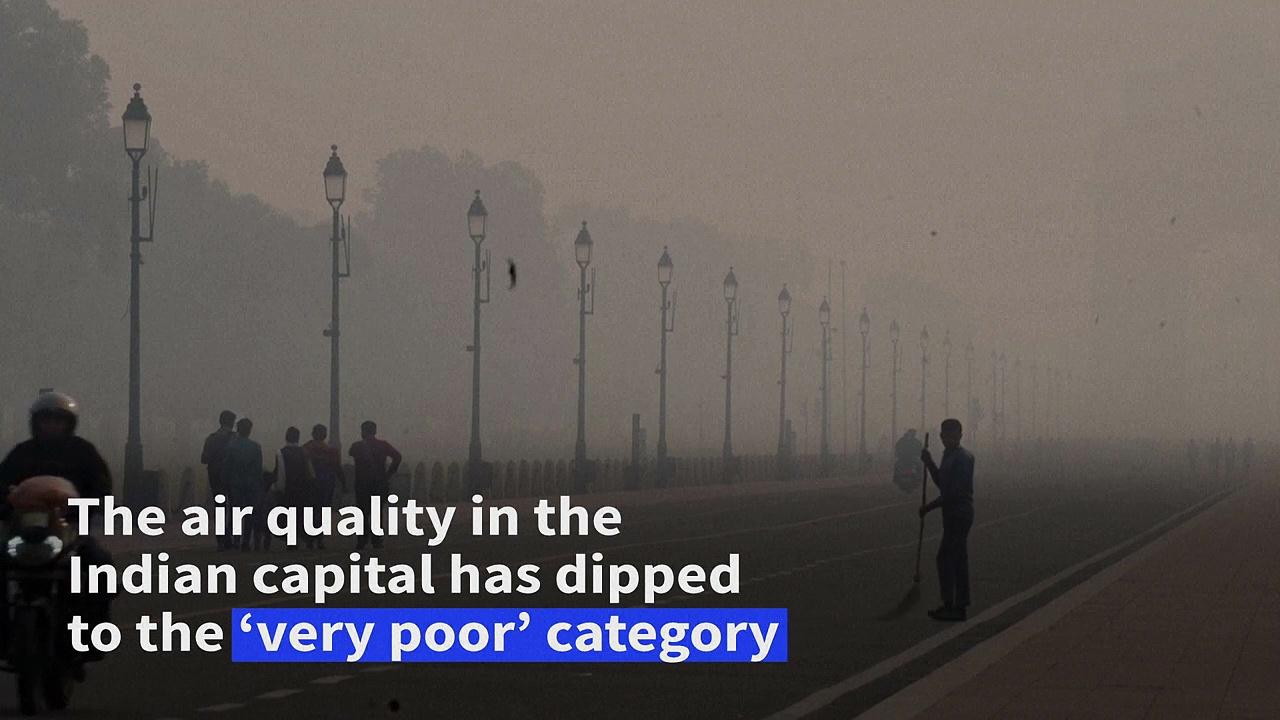 Delhi experiences spike in toxic air after Diwali firecrackers

00:40

Residents in Delhi woke up to a thick layer of smog following celebrations for the Hindu festival of lights, Diwali. The air quality dipped to the "very poor" category early on 13 November, with authorities warning of further air quality deterioration. Delhi regularly ranks among the most...
You Might Like
💡 newsR Knowledge: Other News Mentions
Delhi Grapples with Severe Air Pollution Crisis| How the City Braces for post-Diwali impact|Oneindia

Delhi grapples with severe air pollution as the Air Quality Index hits 457, entering the 'severe' category. The city, now labeled the 'world's most polluted,' faces school closures and additional restrictions. Concerns loom over the Cricket World Cup match's viability. Sri Lanka cancels training, while Bangladesh adjusts schedules. The crisis continues. #DelhiPollution #AirQualityCrisis #PublicHealthAlert #AQIEmergency #ClimateActionNow #PollutionManagement ~HT.178~ED.102~GR.121~
Credit: Oneindia Duration: 05:31
Published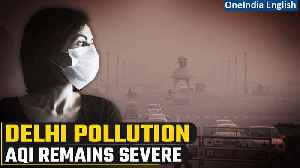 Delhi AQI Severe: Delhi continues to gasp at 504 AQI, situation extremely worrying | Oneindia

Air quality in New Delhi continued to remain in the 'severe' category as a thick layer of smoke and haze engulfed the city on Saturday. Early on Saturday, Delhi's Air Quality Index (AQI) was recorded at 413 (severe category), data from the Central Pollution Control Board showed. #AQI #DelhiAirPollution #DelhiAirQualityIndex #DelhiAQI #NoidaPollution #NoidaAQI #DelhiAirPollutionNews #DelhiPollutionNewsToday #DelhiGasCamber #DelhiChokes ~HT.97~PR.152~ED.102~
Credit: Oneindia Duration: 02:28
Published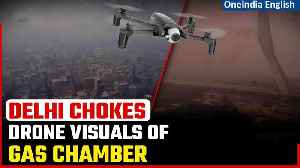 Delhi Air Pollution: Delhi chokes, AQI worsens | Drone visuals show severity of pollution| Oneindia

A thick layer of smog shrouded Delhi on November 03 as air quality was recorded in the 'severe' category. The latest capture of Signature Bridge in Delhi from ANI's drone camera at 10 a.m. showed the severity of the pollution. The Air Quality Index is a tool for effective communication of air quality status to people in terms that are easy to understand. There are six AQI categories, namely Good, Satisfactory, Moderately polluted, Poor, Very Poor, and Severe. As per the System of Air Quality and Weather Forecasting and Research (SAFAR), the overall Air Quality Index stood at 346. #AQI #DelhiAirPollution #DelhiAirQualityIndex #DelhiAQI #NoidaPollution #NoidaAQI #DelhiAirPollutionNews #DelhiPollutionNewsToday #DelhiGasCamber #DelhiChokes ~HT.97~PR.152~ED.102~
Credit: Oneindia Duration: 03:38
Published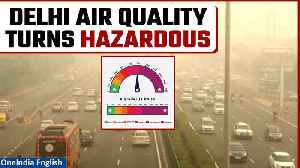 Delhi's air quality turns 'hazardous', AQI dips to 616 in Mundka area | Delhi AQI Update | Oneindia

Delhi's air quality remained in the very poor category on Thursday as the city was on the brink of a public health emergency with an air quality index (AQI) of 364 on Wednesday being the worst this season. #Delhi #DelhiAirPollution #AQI #AirQuality #AirQualityIndex #DelhiAQI #DelhiAQIVeryPoor #StubbleBurning #HaryanaStubbleBurning #AirPollution ~PR.152~ED.194~GR.123~HT.96~
Credit: Oneindia Duration: 02:10
Published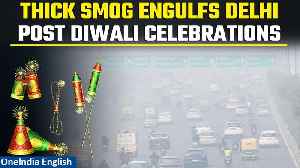 Delhi Air crisis worsens as Diwali fireworks wipe out rain relief | Delhi AQI | Oneindia News

The air quality in Delhi and nearby cities reached hazardous levels a day after Diwali with the widespread violation of the firecracker ban across the National Capital Region (NCR) on Sunday raising pollution concerns. #AQI #DelhiAirPollution #DelhiSmogToday #SmogInDelhi #DelhiAirNews #DelhiAirQualityIndex #DelhiAQI #NoidaPollution #NoidaAQI #DelhiAirPollutionNews #DelhiPollutionNewsToday #DelhiGasCamber #DelhiChokes #DiwaliAirQuality #DelhiAirQualityDiwali #HazardousAir #MumbaiAirQuality ~HT.97~PR.152~ED.102~
Credit: Oneindia Duration: 03:34
Published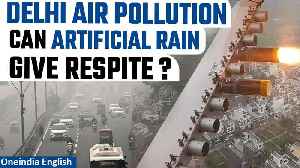 Delhi: Artificial rain in Delhi likely on Nov 20-21: Air Quality Index remains severe |Oneindia News

Delhi's Environment Minister Gopal Rai on Wednesday held a meeting with a team from IIT Kanpur to discuss the possibility of artificial rainfall through cloud seeding to bring down the high Air Quality Index (AQI) in the city. After the meeting, the minister said that artificial rain could be used in Delhi on November 20-21 if the weather is cloudy. #Delhi #AQI #DelhiAirQuality #ArtificialRain #CloudSeeding #IITKanpur #ArtificialRainDelhi #DelhiArtificialRain #AirQualityDelhi #DelhiSmog #SmogDelhi #ToxicSmog #SevereAirQuality #DelhiToxicSmogNews #DelhiAQISevere #PublicReaction #SmogPeopleReact ~PR.152~ED.155~GR.125~HT.96~
Credit: Oneindia Duration: 04:06
Published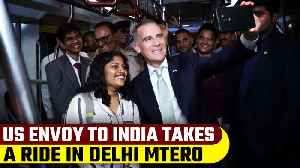 US ambassador to India Eric Garcetti takes ride in Delhi Metro | Watch | Oneindia News

US ambassador Eric Garcetti takes a ride in Delhi Metro, shares video on social media. Eric Garcetti took a ride on the Magenta Line from RK Puram to Okhla NSIC Metro station. Garcetti also interacted with passengers while travelling on the Delhi Metro. The US ambassador called the Delhi Metro well-maintained and efficient. He said the Delhi Metro is among the best in the world. #EricGarcetti #DelhiMetro #EricGarcettiInDelhiMetro #USAmbassador ~PR.151~HT.98~ED.101~GR.122~
Credit: Oneindia Duration: 02:01
Published
Related videos from verified sources