Sri Lanka releases 22 fishermen after Sitharaman steps in

Sunday, 19 November 2023 ()
22 fishermen from Tamil Nadu who were detained by Sri Lankan authorities on charges of poaching have been released after intervention from Union finance minister Nirmala Sitharaman. The two boats seized by the Sri Lankan side were also released and the fishermen were allowed to sail back on their crafts. The Sri Lankan Navy brought the released fishermen to the International Maritime Boundary Line (IMBL) and than handed them to teh Indian Coastal Guard.
💡 newsR Knowledge: Other News Mentions
You Might Like
Related videos from verified sources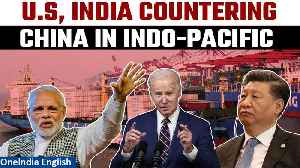 US Funds India's Sri Lankan Port Project to Counter China's Rising Influence| OneIndia News

Sri Lanka fell into a debt trap with China's $1.26 billion loan for the Hambantota Port in 2007, leading to China's control of the port in 2017. In response, the U.S. plans a $553 million investment in..
Credit: Oneindia Duration: 03:00
Published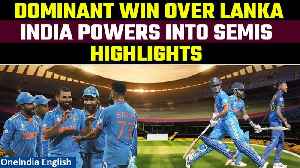 India vs Sri Lanka HIGHLIGHTS: India become first team to qualify for World Cup Semis| Oneindia News

India cruised into the cricket World Cup semifinals, defeating Sri Lanka by 302 runs in Mumbai. Posting a formidable 357/8, India's batting brilliance, led by Kohli, Gill, and Iyer, overwhelmed Sri..
Credit: Oneindia Duration: 03:42
Published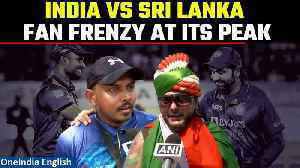 India vs Sri Lanka: Sri Lankan, Indian team fans excited for the big clash| World Cup 2023| Oneindia

Twelve years on from that dream April 2011 night when a country of billions landed in a frenzy of delight, India takes on Sri Lanka in another World Cup clash here on Sunday, albeit one that is poles..
Credit: Oneindia Duration: 03:42
Published
Related news from verified sources