Sri Lanka
Country in South Asia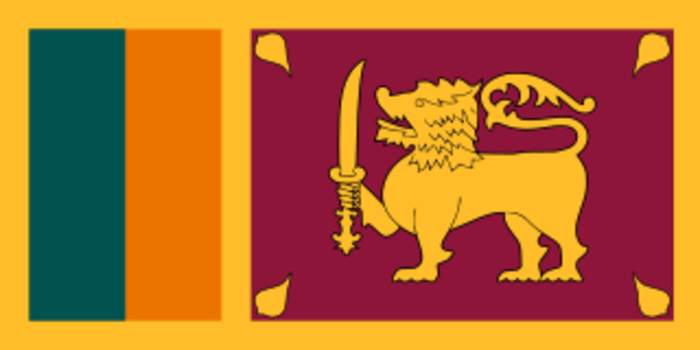 Sri Lanka, historically known as Ceylon and officially the Democratic Socialist Republic of Sri Lanka, is an island country in South Asia. It lies in the Indian Ocean, southwest of the Bay of Bengal, separated from the Indian peninsula by the Gulf of Mannar and the Palk Strait. Sri Lanka shares a maritime border with the Maldives in the south-west and India in the north-west.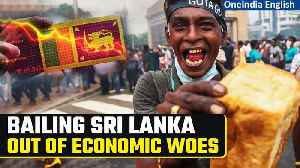 Sri Lanka Crisis | Creditor Nations Agree on Debt Restructuring of the Island Nation | Oneindia News

Sri Lanka anticipates significant relief from its economic turmoil. Reports indicate a pending debt-restructuring agreement with creditor nations, pivotal amid the country's $36.6 billion external..
Credit: Oneindia Duration: 02:07
Published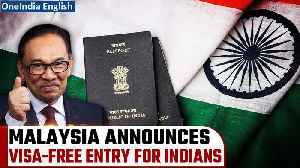 Malaysia to allow visa-free entry of Indian and Chinese tourists from December 1 | Oneindia News

In a significant move to boost its tourism, Malaysia has declared it will be scrapping the entry visa requirements for citizens of India, starting the 1st of December. This announcement, made by Prime..
Credit: Oneindia Duration: 02:16
Published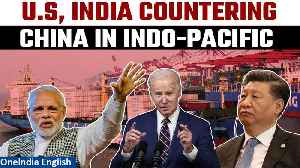 US Funds India's Sri Lankan Port Project to Counter China's Rising Influence| OneIndia News

Sri Lanka fell into a debt trap with China's $1.26 billion loan for the Hambantota Port in 2007, leading to China's control of the port in 2017. In response, the U.S. plans a $553 million investment in..
Credit: Oneindia Duration: 03:00
Published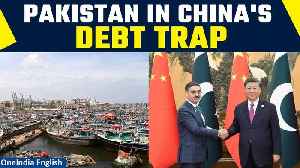 Twist in China-Pakistan Friendship | Report: 98% of Chinese Loan to Pakistan Not Out of Generosity

A recent report reveals that 98% of China's funding to Pakistan consists of loans, not grants. The outstanding debt amounts to $67.22 billion, 19.6% of Pakistan's GDP, higher than reported. China has..
Credit: Oneindia Duration: 02:30
Published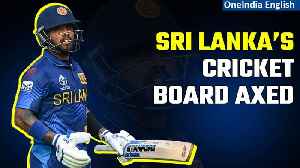 Sri Lanka Fires Their Entire Cricket Board After an Embarrassing Defeat by India | OneIndia News

Sri Lanka's cricket team faced a devastating 302-run defeat against India, leading to public outcry. Sports Minister Roshan Ranasinghe dismissed the entire cricket board over corruption allegations,..
Credit: Oneindia Duration: 02:23
Published
Delhi Grapples with Severe Air Pollution Crisis| How the City Braces for post-Diwali impact|Oneindia

Delhi grapples with severe air pollution as the Air Quality Index hits 457, entering the 'severe' category. The city, now labeled the 'world's most polluted,' faces school closures and additional..
Credit: Oneindia Duration: 05:31
Published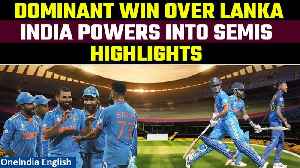 India vs Sri Lanka HIGHLIGHTS: India become first team to qualify for World Cup Semis| Oneindia News

India cruised into the cricket World Cup semifinals, defeating Sri Lanka by 302 runs in Mumbai. Posting a formidable 357/8, India's batting brilliance, led by Kohli, Gill, and Iyer, overwhelmed Sri..
Credit: Oneindia Duration: 03:42
Published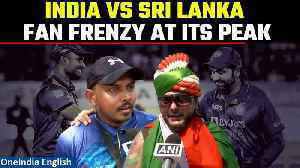 India vs Sri Lanka: Sri Lankan, Indian team fans excited for the big clash| World Cup 2023| Oneindia

Twelve years on from that dream April 2011 night when a country of billions landed in a frenzy of delight, India takes on Sri Lanka in another World Cup clash here on Sunday, albeit one that is poles..
Credit: Oneindia Duration: 03:42
Published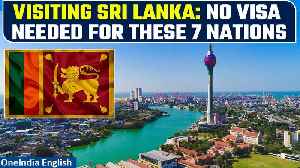 Sri Lanka Approves Free Visas for Tourists from Seven Countries| India one of them| Oneindia News

Sri Lanka's cabinet approves free visas for tourists from India, China, Russia, Malaysia, Japan, Indonesia, and Thailand. The pilot project, effective immediately until March 31, aims to boost tourism..
Credit: Oneindia Duration: 01:27
Published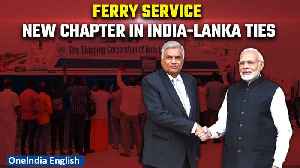 Historic! Resumption of India-Sri Lanka Ferry Services Marks Milestone in Bilateral Ties| OneIndia

The resumption of ferry services between India and Sri Lanka, led by the Shipping Corporation of India, marks a historic diplomatic milestone. Prime Minister Modi and President Wickremesinghe lauded..
Credit: Oneindia Duration: 04:12
Published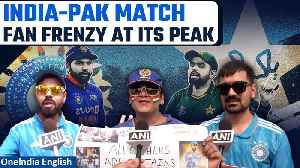 India-Pakistan Match: Fan's excitement touches sky ahead of India-Pak World Cup clash| Oneindia News

Anticipation has reached a feverish pitch among cricket fans as the countdown has begun for the much-awaited India Vs Pakistan match of the World Cup. Fans outside the Narendra Modi stadium were seen..
Credit: Oneindia Duration: 05:20
Published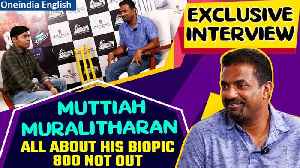 800 Not Out: Muttiah Muralitharan talks about his biopic '800', promotes his film | Oneindia News

One of the greatest cricketers of Sri Lanka and the greatest in world cricket is the International wicket taking bowler Muttiah Muralitharan. Muralitharan's life film 800: Not Out is all set to be..
Credit: Oneindia Duration: 09:16
Published
You Might Like



India to build 10,000 houses in Sri Lanka's tea plantation areas

India signs agreements with the National Housing Development Authority and State Engineering Corporation to build 10,000 houses in Sri Lanka's plantation areas under Phase-IV of the Indian Housing..




IndiaTimes - Published





Video of woman claiming to Prabhakaran's daughter surfaces

A video of Dwaraka, the daughter of slain LTTE chief Velupillai Prabhakaran, has surfaced on social media. In the video, she proclaims to continue the struggle for political freedom of Sri Lankan..




IndiaTimes - Published





Exercise Mitra Shakti 2023: Indian, Sri Lankan armies hold joint tactical drills in Pune

Troops from the Indian and Sri Lankan armies engaged in joint tactical drills at the College of Military Engineering in Pune as part of Exercise Mitra Shakti 2023, according to an official statement...




IndiaTimes - Published





Tamil Nadu: 12 fishermen reach Chennai after being released by Sri Lanka

Twelve Indian fishermen, released from Sri Lankan jail, reached Chennai on Friday. Another group of 15 fishermen arrived in Rameshwaram on Thursday after their release. In total, 64 fishermen from..




IndiaTimes - Published





Sri Lanka releases 22 fishermen after Sitharaman steps in

22 fishermen from Tamil Nadu who were detained by Sri Lankan authorities on charges of poaching have been released after intervention from Union finance minister Nirmala Sitharaman. The two boats..




IndiaTimes - Published





22 Tamil Nadu fishermen released by Sri Lankan authority

As many as 22 fishermen from Rameswaram in Tamil Nadu, who were apprehended by the Sri Lankan Navy who had strayed into international waters, have been released and they arrived in Pampan through..




IndiaTimes - Published





India recommends Canada to prevent attacks on places of worship, address hate speech

India has recommended that Canada strengthen measures to prevent attacks on places of worship and address hate speech. The recommendations were made during the UN Human Rights Council Review meeting,..




IndiaTimes - Published





Sri Lanka suspended over government interference

Sri Lanka are suspended by the International Cricket Council (ICC) because of government interference.




BBC Sport - Published





New Zealand on brink of semis after easy win over Sri Lanka

Watch highlights as New Zealand secure an easy five-wicket win over Sri Lanka in Bengaluru to all but seal a World Cup semi-final spot




BBC Sport - Published





New Zealand beat Sri Lanka to all but reach semis

New Zealand look set for a World Cup semi-final spot after comfortably beating Sri Lanka by five wickets.




BBC Sport - Published





Boult picks up two Sri Lanka wickets in same over

New Zealand bowler Trent Boult takes the wickets of both Kusal Mendis and Sadeera Samarawickrama in the same over as his side take on Sri Lanka in the Cricket World Cup.




BBC Sport - Published





World Cup: New Zealand v Sri Lanka - clips, radio & text

Follow live text, in-play video clips and radio commentary as New Zealand play Sri Lanka in the Men's Cricket World Cup 2023.




BBC Sport - Published




Bangladesh beat Sri Lanka amid Mathews controversy

Watch highlights as Bangladesh beat Sri Lanka by three wickets following Angelo Mathews' controversial dismissal in their World Cup match.




BBC Sport - Published




World Cup controversy as Sri Lanka batter becomes first in international cricket to be 'timed out'

A Sri Lankan batter has become the first player in international cricket to be 'timed out' in a controversial moment in the World Cup.




Sky News - Published




Mathews' unwanted history - watch unique dismissal, reaction and vote

Sri Lanka's Angelo Mathews becomes the first batter to be timed out in international cricket, but how did it happen, what do the Laws say and what has the reaction been?




BBC Sport - Published





Watch Sri Lanka's Mathews timed out before facing first ball

Watch as Sri Lanka's Angelo Mathews becomes the first player in international cricket history to be timed out before facing his first ball in their World Cup match against Bangladesh.




BBC Sport - Published





Bangladesh play Sri Lanka in 'very unhealthy' air

The World Cup match between Bangladesh and Sri Lanka in Delhi goes ahead despite "very unhealthy" air quality.




BBC Sport - Published





Nirmala Sitharaman visits famous Hindu temple in Sri Lanka's Jaffna city

Nallur Kandaswamy Kovil or Nallur Murugan Kovil is one of the most significant Hindu temples in the Jaffna district of Northern Province. The temple is a socially important institution for the Sri..




IndiaTimes - Published





Superb India bowl out Sri Lanka for 55 to win by 302 runs

Watch highlights as India dismiss Sri Lanka for just 55 to secure a World Cup semi-final spot in Mumbai.




BBC Sport - Published





Sri Lanka bowled out for 55 as India reach semis

Hosts India reach the semi-finals of the Cricket World Cup by thrashing Sri Lanka by 302 runs in Mumbai.




BBC Sport - Published





Brilliant India reduce Sri Lanka to 3-4

India take four wickets in the first three overs as Sri Lanka slip to 3-4 in their chase of 358 in their World Cup match in Mumbai.




BBC Sport - Published





'He's deceived him' Kohli falls on 88 to Madushanka slower ball

India's Virat Kohli is dismissed on 88 after a slower ball from Sri Lanka's Dilshan Madushanka during their World Cup match in Mumbai.




BBC Sport - Published





Finance Minister Nirmala Sitharaman inaugurates SBI branch in Trincomalee, Sri Lanka

Ministry of Finance posted on X, "Union Finance Minister Smt. @nsitharaman inaugurated the State Bank of India @TheOfficialSBI Branch in Trincomalee, today, during her official visit to Sri Lanka. H.E...




IndiaTimes - Published





India skipper Rohit bowled second ball by Madushanka

Watch as India captain Rohit Sharma is bowled by Sri Lanka's Dilshan Madushanka with only the second ball during their World Cup match in Mumbai.




BBC Sport - Published





India, Sri Lanka resume talks for economic and technology cooperation agreement




IndiaTimes - Published





Indians can visit Thailand visa-free from November 10 to May 10, 2024: Thai Tourism

Thailand has waived visa requirements for Indian citizens, allowing them to visit the country visa-free from November 2023 to May 2024. This move is aimed at attracting more Indian tourists to..




IndiaTimes - Published





Afghanistan sweep Sri Lanka aside by seven wickets

Afghanistan keep their World Cup semi-final dream alive with a seven-wicket win over Sri Lanka chasing 242 in Pune, India.




BBC Sport - Published





Afghanistan beat Sri Lanka to stay in top four race

Afghanistan keep their World Cup semi-final dream alive with a comfortable seven-wicket win over Sri Lanka.




BBC Sport - Published





'Beautiful delivery!' - Madushanka bowls Gurbaz

Sri Lanka's Madushanka cleans up Afghanistan opener Rahmanullah Gurbaz's middle stump with a brilliant inswinger during the Cricket World Cup match in Pune, India.




BBC Sport - Published





Tamil Nadu CM accuses Raj Bhavan of spreading lie on petrol bomb case

Tamil Nadu chief minister M K Stalin accused the Raj Bhavan of spreading lies about the petrol bomb case. He stated that the bomb was not thrown inside the Raj Bhavan but on the road outside. Stalin..




IndiaTimes - Published





Tamil Nadu CM Stalin writes to EAM Jaishankar to secure release of 37 fishermen from Sri Lankan custody

Tamil Nadu Chief Minister M K Stalin has written to the Indian External Affairs Minister, S Jaishankar, requesting assistance in securing the release of 37 fishermen and 5 fishing boats that were..




IndiaTimes - Published





World Cup: Afghanistan bowl first against Sri Lanka

Follow live text, in-play video clips and radio commentary as Afghanistan play Sri Lanka in the Men's Cricket World Cup 2023.




BBC Sport - Published





Sri Lankan navy arrests 37 Tamil Nadu fishermen, CM Stalin writes to Jaishankar

37 Tamil Nadu fishermen were arrested and five of their fishing trawlers were seized by the Sri Lankan navy for allegedly entering Lankan territorial waters. This comes after 10 fishing boats and 64..




IndiaTimes - Published





Buttler determined to remain as England captain

Jos Buttler says he is determined to stay on as England captain despite a shambolic defeat by Sri Lanka which all but ends his team's World Cup hopes.




BBC Sport - Published





Dismal England slump to crushing Sri Lanka defeat

England's World Cup future is out of their hands after they lose by eight wickets to Sri Lanka in Bangalore at the Cricket World Cup.




BBC Sport - Published





England facing early exit after sorry Sri Lanka loss

England's World Cup is all but over after a shambolic eight-wicket defeat by Sri Lanka in Bengaluru.




BBC Sport - Published





Watch: Rashid's terrible run out after Sri Lanka bowl a wide

England's Adil Rashid wanders out of his crease after Maheesh Theekshana bowls a wide for Sri Lanka only to be run out by wicketkeeper Kusal Mendis.




BBC Sport - Published





Did it fall short? Woakes out to controversial Samarawickrama catch

England's Chris Woakes is out to a controversial catch by Sri Lanka's Sadeera Samarawickrama after third umpire Ahsan Raza it was taken cleanly during their Cricket World Cup game in Bangalore.




BBC Sport - Published





'It's hitting leg stump - Bairstow should have been out first ball!'

England's Jonny Bairstow survives a first-ball scare as Sri Lanka choose not to review a potential lbw that was going on to hit the stumps during their Cricket World Cup game in Bangalore.




BBC Sport - Published





Chinese ship docks at Colombo as Beijing seeks to expand influence

A Chinese research ship docked at Colombo on Wednesday likely adding to India's concerns about China's growing influence in the Indian Ocean. The arrival of Shi Yan 6 follows last year's visit by a..




IndiaTimes - Published





England face Sri Lanka in crucial World Cup match - clips, radio & text

Follow live text, in-play video clips and radio commentary as England play Sri Lanka in the Men's Cricket World Cup 2023.




BBC Sport - Published





Sri Lanka to give free visas to Indian tourists

The Sri Lankan cabinet has approved a policy to issue free tourist visas to travelers from India and six other countries, including China, Russia, and Japan. This move is part of efforts to revive the..




IndiaTimes - Published




NIA nabs key accused in Sri Lankan human trafficking case




IndiaTimes - Published





This Puja, women dhakis at pandals in Hong Kong, Nigeria

A group of women drummers from West Bengal, known as dhakis, have been making their mark on the world stage, performing at various Durga Puja celebrations globally. They have already performed in..




IndiaTimes - Published





Sri Lanka survive Netherlands test for first win

Sri Lanka avoid becoming victims of another Netherlands upset to record their first victory of the 2023 World Cup in Lucknow.




BBC Sport - Published





Listen: World Cup - Netherlands v Sri Lanka

Listen to BBC Radio 5 Sports Extra commentary as the Netherlands play Sri Lanka in the Men's Cricket World Cup 2023.




BBC Sport - Published





Australia beat Sri Lanka for first World Cup win

Australia finally get their first win of the World Cup, but only after surviving some nervy moments against Sri Lanka.




BBC Sport - Published





Madushanka removes Warner & Smith in same over

Sri Lanka's Dilshan Madushanka takes a double-wicket maiden to remove Australia's David Warner and Steven Smith during their Cricket World Cup match in Lucknow.




BBC Sport - Published





Warner takes 'outstanding' catch to remove Nissanka

Australia's David Warner takes an "outstanding" catch to remove Sri Lanka's Pathum Nissanka for 61 during their Cricket World Cup match in Lucknow.




BBC Sport - Published





Tamil Nadu-Sri Lanka ferry service to start from today; check price tickets, offers

The ferry will cover the approximately 111-kilometer journey from Tamil Nadu to Sri Lanka in a swift three hours.




DNA - Published