Giants vs. Eagles Preview, Prediction, Injury News Ft. Azeez Ojulari | NFL Playoffs 2023
Video Credit: Rumble - Duration: 13:57s - Published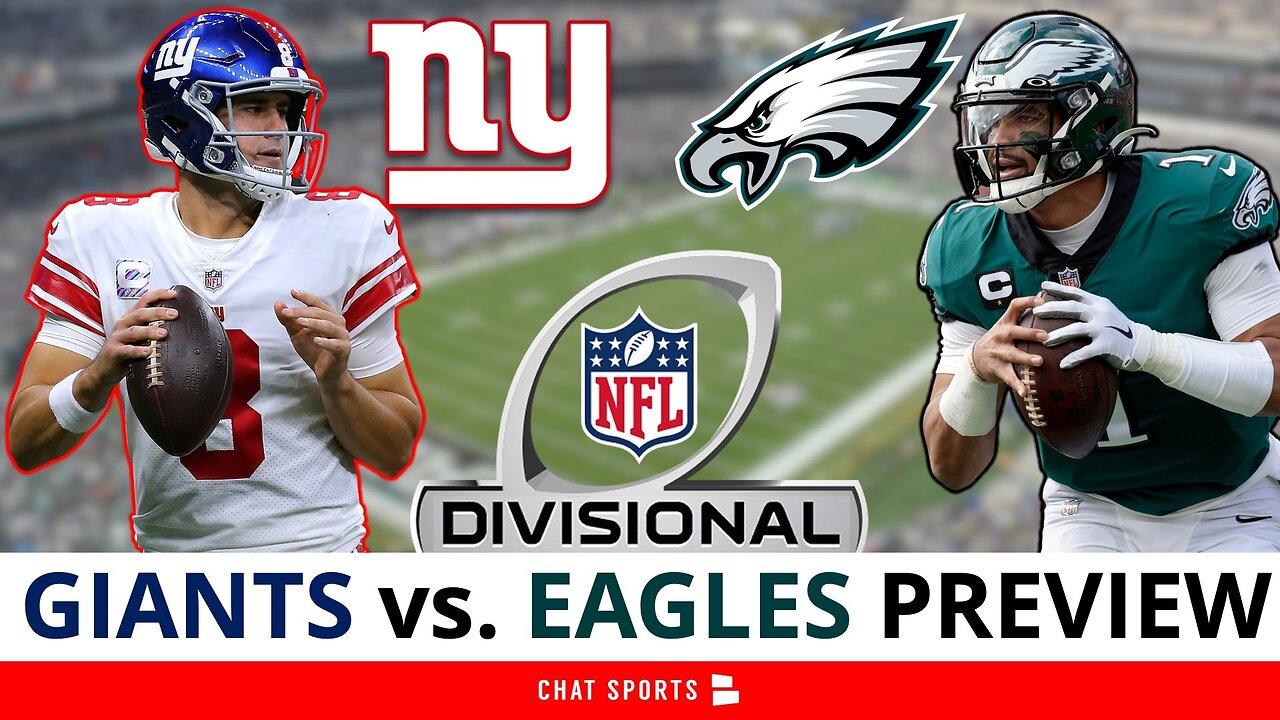 Giants vs. Eagles Preview, Prediction, Injury News Ft. Azeez Ojulari | NFL Playoffs 2023
On today's edition of Giants Now by Chat Sports we dive into a Giants vs.
Eagles preview.
The Vikings vs.
Giants NFL wild card matchup was insane and the Giants left that game victorious with a final score of 31-24.
Daniel Jones highlights vs.
Vikings played a huge impact on the Giants leaving the NFL wild card weekend with a victory.
We dive into Giants injury news and more on today's New York Giants vs.
Philadelphia Eagles preview.
Host Marshall Green breaks down the latest Giants news and rumors following the Vikings Giants crazy matchup.