France unveils major defence hike of up to 33% amid Russia-Ukraine war | Oneindia News *Explainer
Video Credit: Oneindia - Duration: 03:49s - Published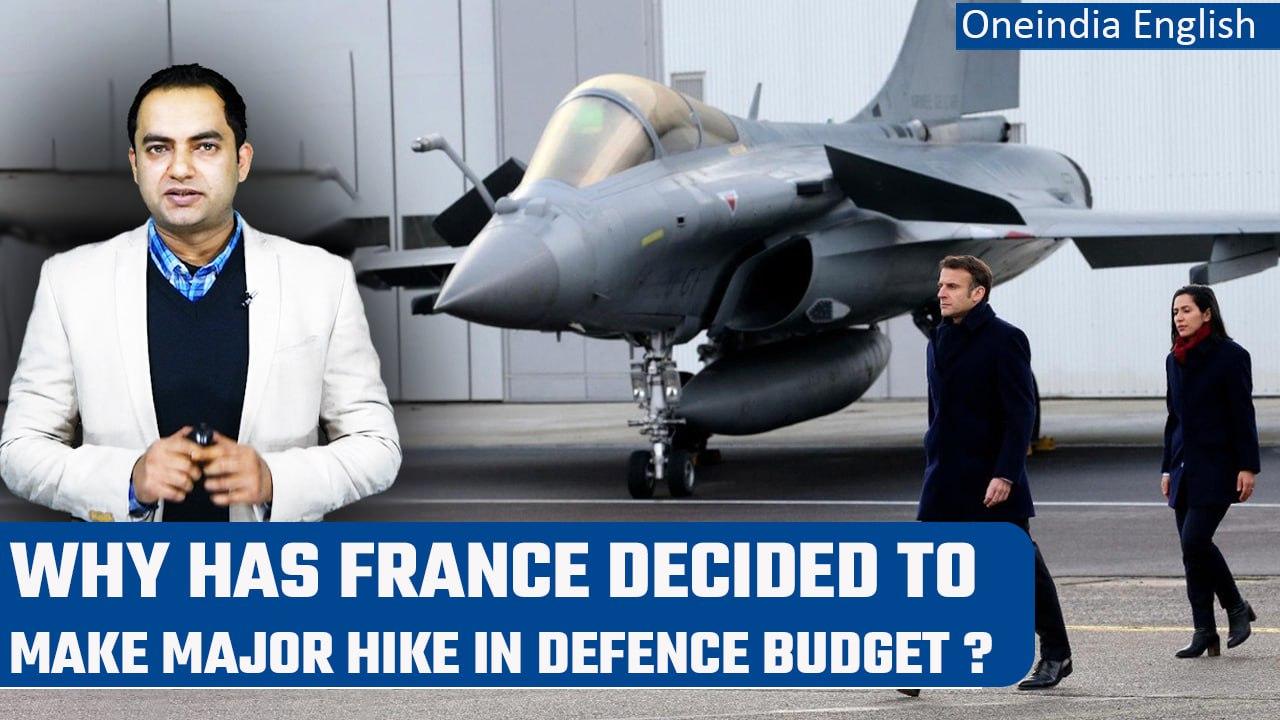 France unveils major defence hike of up to 33% amid Russia-Ukraine war | Oneindia News *Explainer
French President Emmanuel Macron has announced that the country would be hiking its defence budget for the upcoming years by a massive proportion.
The announcement comes just a day after more than a million people protested in several French cities against a proposed reform to cut pensions deficits.
Given the situation on the domestic front, this proposed hike in the annual defence budgets might rattle many and perhaps this proposal might even run into rough weather.
French cities have been witnessing huge demonstrations against the pension reforms on and off.
Since last 3 years and this announcement might prove costly for the French President Emmanuel Macron.
In this video, we decode how massive the proposed defence budget hikes are what are the areas France is looking to focus on and most importantly, why this proposal has been put forward.
But before that, don't forget to like, share and subscribe to Oneindia.
#Francedefencehike#Emmanuelmacron#Francedefenceforces