Jerusalem Day: City on edge ahead of Flag March day after Hamas issues threats | Oneindia News
Video Credit: Oneindia - Duration: 02:33s - Published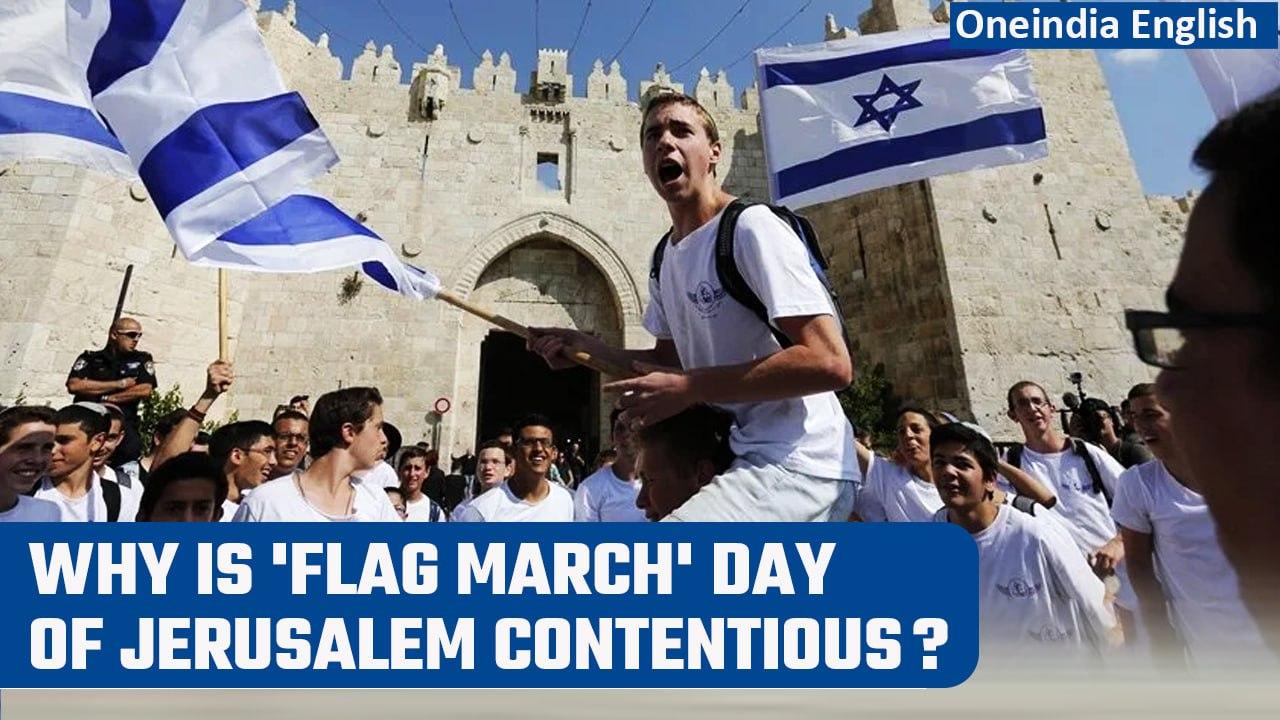 Jerusalem Day: City on edge ahead of Flag March day after Hamas issues threats | Oneindia News
Israeli forces are on high alert as preparations for Jerusalem Day Flag March is underway.
Palestinian terrorist groups have issued threats against the Israeli flag march scheduled for tomorrow.
Prime Minister Benjamin Netanyahu has said that the Jerusalem Day flag march will take place on its traditional route.
Israel's far-right ministers Itamar Ben-Gvir and Bezalel Smotrich are also likely to attend the march, as they have done in past years.
Palestinian businesses in the area have been shut down and movement of residents have been limited in order to facilitate the procession and avoid confrontation.
More than 2,000 police officers will secure the controversial march, along with more than 1,000 other security personnel who will ensure that other events in the capital throughout the day are adequately protected.
The annual parade is organized by right-wing and religious organizations to commemorate Israel's unification of Jerusalem and the capture of the Old City including the Western Wall and Temple Mount, in the 1967 Six Day War.
#Jerusalemday #Israelflagmarchday #Palestine ~PR.153~HT.99~ED.101~