Azam Khan Viral Video: Azam Khan expresses fear as UP police shifts him to another jail | Oneindia
Video Credit: Oneindia - Duration: 02:21s - Published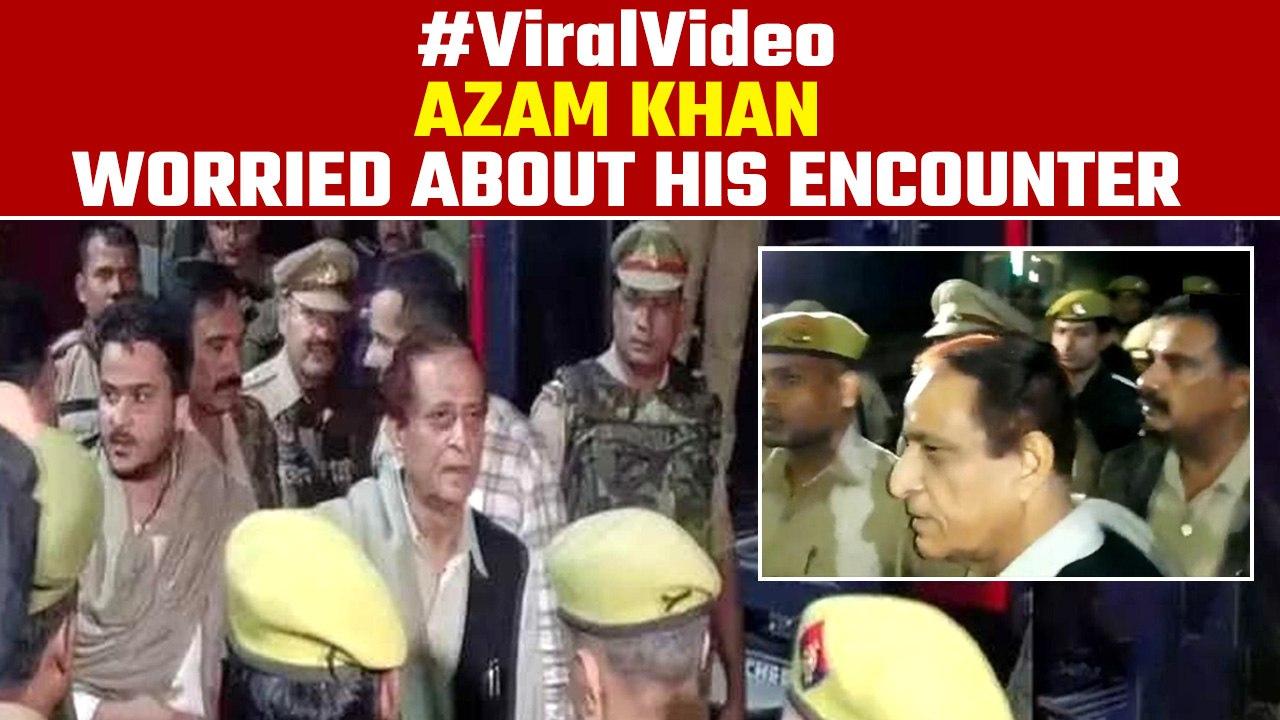 Azam Khan Viral Video: Azam Khan expresses fear as UP police shifts him to another jail | Oneindia
Senior Samajwadi Party (SP) leader Azam Khan and his son Abdullah Azam Khan were shifted to the Sitapur jail and Hardoi jail, respectively, from the Rampur jail in Uttar Pradesh Sunday morning.
"We might be killed in an encounter.
Anything can happen" (Display on screen) Azam told the media while he was being shifted.
#AzamKhan #AzamKhanEncounter #AzamKhanFearsEncounter #AzamKhanViralVideo #AzamKhanNews #AzamKhanJail #AzamKhanEncounterNews ~HT.178~PR.152~GR.125~ED.103~