Bengaluru's Road Woes: Paper Helmet! Innovative or a threat to life? Netizens divided | Oneindia
Video Credit: Oneindia - Duration: 02:22s - Published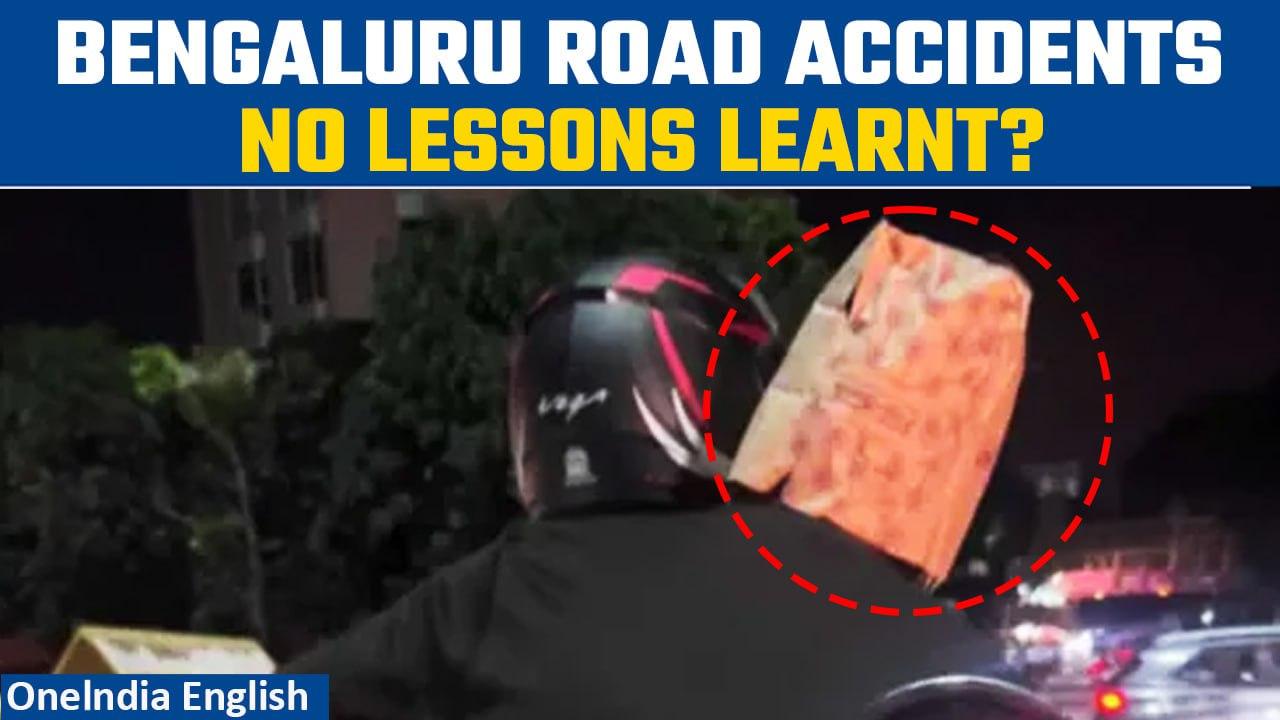 Bengaluru's Road Woes: Paper Helmet! Innovative or a threat to life? Netizens divided | Oneindia
Bengaluru, the tech capital, grapples with a dichotomy - a viral image of a man donning a paper bag as a helmet amid road perils.
Potholes, uneven surfaces, and traffic congestion plague the once well-planned roads, contributing to hazardous conditions.
Despite a pressing need for infrastructure upgrades, the city continues to witness a mix of amusing incidents, like the paper helmet phenomenon, and road safety challenges, reflecting the complex state of Bengaluru's streets.
#accident #bangalore #indiatraffi #trafficcollision (cause of death) #latestnews #traffic, #bangaloretruckaccident #currentnews #roadaccident #breakingnews #roadsafety #roadaccidents ~HT.99~ED.155~