Juul
American electronic cigarette manufacturer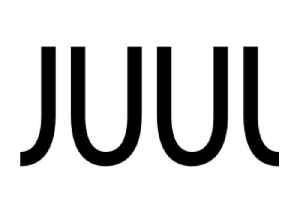 Juul Labs, Inc. is an American electronic cigarette company which spun off from Pax Labs in 2017. It makes the Juul e-cigarette, which packages nicotine salts from leaf tobacco into one-time use cartridges.


South Korean retailer drops flavored liquid e-cigarettes
South Korea's top convenience store chain suspended the sale of flavored liquid e-cigarettes made by U.S. company Juul Labs on Thursday, a day after the government warned the public to stop using such..
Reuters - Published
South Korea warns of 'serious risk' from vaping, considers sales ban
South Korea on Wednesday advised people to stop using liquid e-cigarettes due to growing health concerns and vowed to speed up an investigation into whether to ban sales, a move likely to hit major..
Reuters - Published
Juul to cut 16% of workforce
The e-cigarette maker, Juul Labs, will cut nearly $1 billion in costs next year and slash 16% of its workforce. Fred Katayama reports.
Credit: Reuters Studio Duration: 00:58Published
"No one thought it was bad": One teen's struggle with Juul addiction
Seventeen-year-old William Smith says he lost his ability to focus on schoolwork at the height of his addiction to Juul e-cigarettes because he "was just focused on getting another hit of the vape."..
Credit: Reuters Studio Duration: 05:49Published
Juul Halts All U.S. Sales Of Most Favored Pods
E-cigarette maker Juul Labs Inc said on Thursday it will completely halt U.S. sales of all flavors... ...Except for tobacco, mint, and menthol as the company faces claims they marketed nicotine..
Credit: Wochit News Duration: 00:48Published
Imperial warns U.S. vaping backlash to hit annual profit
Imperial Brands said the regulatory crackdown on vaping in the United States will hit its full-year profit and revenue, wiping 12% off its shares on Thursday in the latest fallout for tobacco firms..
Credit: Reuters Studio Duration: 01:14Published
Juul CEO exits amid ditched tobacco giant merger
The CEO of the leading brand of e-cigarettes, Juul Labs, has stepped down and company announced it will halt all product advertising in the U.S. And the planned merger of Altria Group - which has a 35..
Credit: Reuters Studio Duration: 00:47Published
Backlash grows against vaping in U.S., India
Congressional Democrats on Wednesday threatened to subpoena Juul Labs if the e-cigarette maker does not provide documents relating to its products and marketing practices, while India banned the sale..
Credit: Reuters Studio Duration: 01:19Published
New York May Ban Flavored E-Cigs
New York Governor Andrew Cuomo is seeking a ban on the sale of flavored e-cigarettes. The move comes after a surge in mysterious vaping-related illnesses associated with at least six deaths and renewed..
Credit: Wochit News Duration: 00:50Published
Search this site and the web:
You Might Like